Season Preview: Women's Basketball
Norse looking to make a statement within Horizon League
November 9, 2018
After being ranked sixth for the preseason in the Horizon League and redshirt junior Molly Glick being named to the All-Horizon league preseason first team, the NKU Women's basketball team is honored but are not settling.
"Preseason rankings are what they are, you know. We don't put a whole lot of emphasis on it. And you know, at the end of the day, a lot of times, it doesn't even end up the way you think it's going to," Head Coach Camryn Whitaker said. "So we're just focused on our process and improving every day and being the best that our team can be this year."
The Norse are looking to improve from their 9-22 record from last year. Although the Norse are young with seven sophomores and three freshmen making up the majority of the players, they look to make a lasting impression on the league.
"I've seen the freshmen develop over a course of, even over the summer and over the past couple months, and I think they'll contribute a lot," senior guard Taryn Taugher said. "The sophomores have a whole year of experience and they'll contribute as well."
Glick, who last year lead the Norse in scoring with 12.4 points per game and was NKU's top three point shooter with 64 threes made last season, feels great about the young players and what they have to offer.
"Our team is still pretty young, but we do have the freshmen [from] last year [who] got a lot of playing time. So that helps a lot and I think it'll be a good year," Glick said. "I'm excited about it."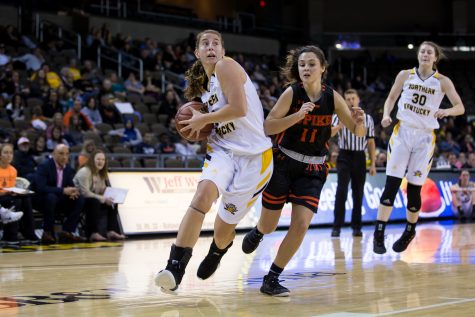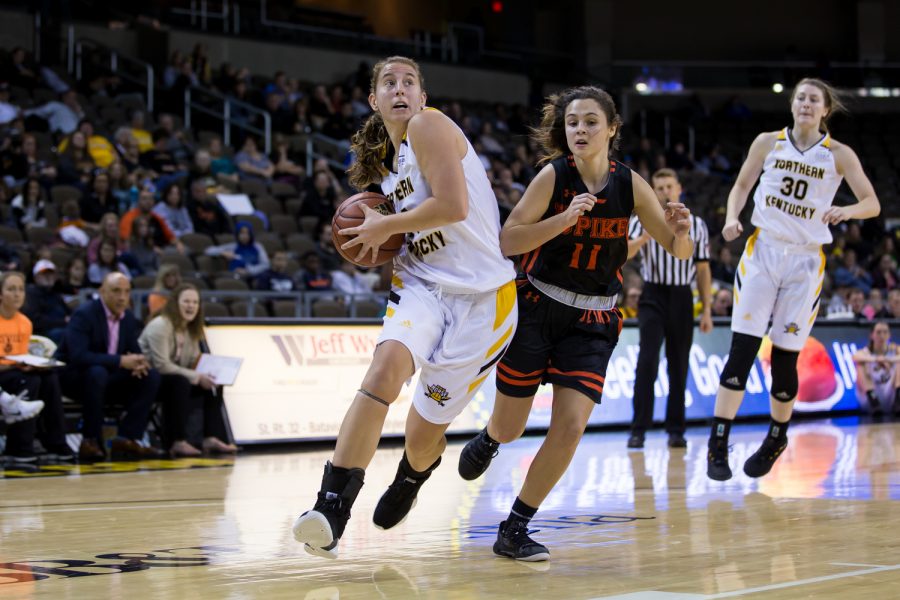 Sophomore forward Kailey Coffey, who led the norse in rebounding with six rebounds per game and was second in scoring for the Norse with 9.2 points per game, is confident in her class and  what they have to offer this season.
"We have very versatile players, a group of just workers," Coffey said. "We're all going to work hard and do everything that needs to be done to win."
Coach Whitaker is taking a focus on being more consistent, holding the players accountable, and showing "tough love" when needed.
"Being patient and be able to create an environment where they're able to learn from some mistakes and play through some mistakes," Whitaker said. "With a young team I think that's really important."
An area the Norse  will improve in this season with the help of two freshmen is that the Norse will now have "two true point guards". With the help of freshman Taylor Clos, a Miss Kentucky Basketball candidate her senior year of high school, and freshman Ally Niece, a two-time first team all-state honoree.
"Me and Taylor both being point guards, we'll bring some composure to this team because they haven't really had point guards in a while," Niece said. " I think we'll also bring a lot of energy."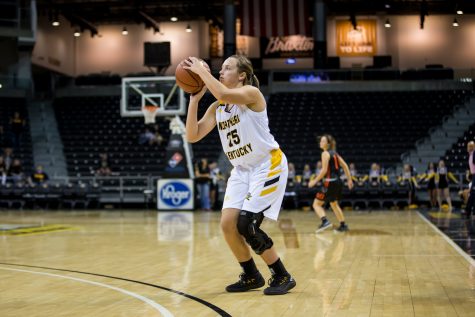 The flow of play and reading one another has been one area of improvement the Norse have already seen in this preseason. Now, translating that in every game is one of their goals.
With a tough non-conference play on the schedule such as Belmont, Austin Peay, and Providence, the Norse aim to gain some confidence going into the Horizon League conference play.
"I think every teams got the goal we want to win the tournament right, to win  regular season conference and we want to win the Horizon League tournament. That's definitely our long term goal and where we're trying to get to, but we also understand that that's a process and our league, we've got so many good teams in our conference," Whitaker said. "But that's our goal every year now, we just, you know, we're just focused on the day to day."
With the energy, the focus, and work ethic of this young team, the Norse have a chance to make a statement within the Horizon League.