NKU professor killed in motorcycle accident
June 14, 2023
Dr. Holly Michelle Deeley Wilhite, a part-time faculty member in the communication department, passed away in a tragic motorcycle accident on June 9. 
The accident occurred near the intersection of River Road and Revere Avenue in Sayler Park, Cincinnati, according to Cincinnati police. Deeley Wilhite, 52, died shortly after the crash was reported around 10:30 p.m. on Friday, Hamilton County Coroner's Office said. Deeley Wilhite was officially identified in a June 12 coroner's report.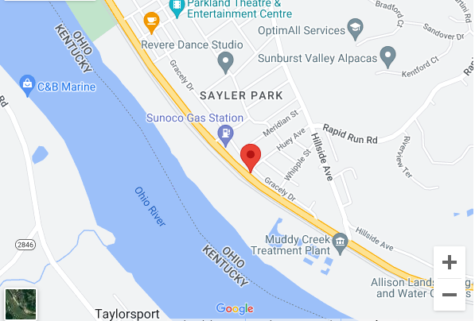 The part-time professor and Florence resident was a passenger in the motorcycle accident, and the driver was taken to a nearby hospital. Another vehicle was involved in the crash; however, no injuries were reported in this sedan, the police said.
Dr. Stephen Yungbluth, the director of the School of Media and Communication, sent an email on the morning of June 10 to faculty and staff of the College of Informatics, informing them of the passing of the professor. 
Yungbluth shared privy information in the email, writing that Deeley Wilhite was on a motorcycle ride with her boyfriend Andrew when they were rear-ended by a car. "Michelle was killed instantly. Andrew is in critical condition," the director wrote.
Cincinnati Police Lieutenant Jonathan Cunningham reported that River Road near Revere Avenue and Gracely Drive was closed down for several hours following the accident.
The official cause of the crash remains under investigation.
Deeley Wilhite had been a member of NKU's part-time faculty since 1994. Recently, Deeley Wilhite was tasked with teaching the accelerated online public speaking classes, Yungbluth said.
The professor was an alum of NKU, earning her B.A. in speech communication in 1992, according to Yungbluth. She was also named Outstanding Young Alumnus by NKU in 2000. 
She also worked for Gateway Community and Technical College, where she served as the associate dean of Academic Affairs from 2000-2003 and a full-time professor since then, Yungbluth wrote. 
The School of Media and Communication director shared that Deeley Wilhite was survived by two high school-aged sons and was an active member of St. Paul Catholic Church.
Zachary Hart, program head of Communication and Public Relations, told The Northerner in an email, "[Michelle] was an outstanding and inspiring teacher who mentored many students over the years in becoming effective public speakers. She was particularly skilled in teaching public speaking online, and was one of our first instructors to do so well before online instruction became common."
Some previous students of the professor shared condolences under her obituary, with one writing, "I had just emailed [Deeley Wilhite] a few days prior about my assignments, so this has really taken me by surprise. I enjoyed getting to know her last semester; she has always been gracious and nice to me. I will always be grateful for everything she did for me while I was a student. She had a good heart and a lovely soul."
A university spokesperson released a statement to The Northerner, saying, "The NKU community is greatly saddened by the news of Dr. Michelle Deeley Wilhite's passing. Dr. Wilhite was an NKU alum and member of our faculty for decades. We are keeping her loved ones in our thoughts and prayers as they begin to cope with this terrible tragedy."
Deeley Wilhite's visitation service will take place from 4-8 p.m. on June 23 at Linnemann Funeral Homes in Burlington. The funeral service is scheduled at 10 a.m. on June 24 at St. Paul Catholic Church in Florence.