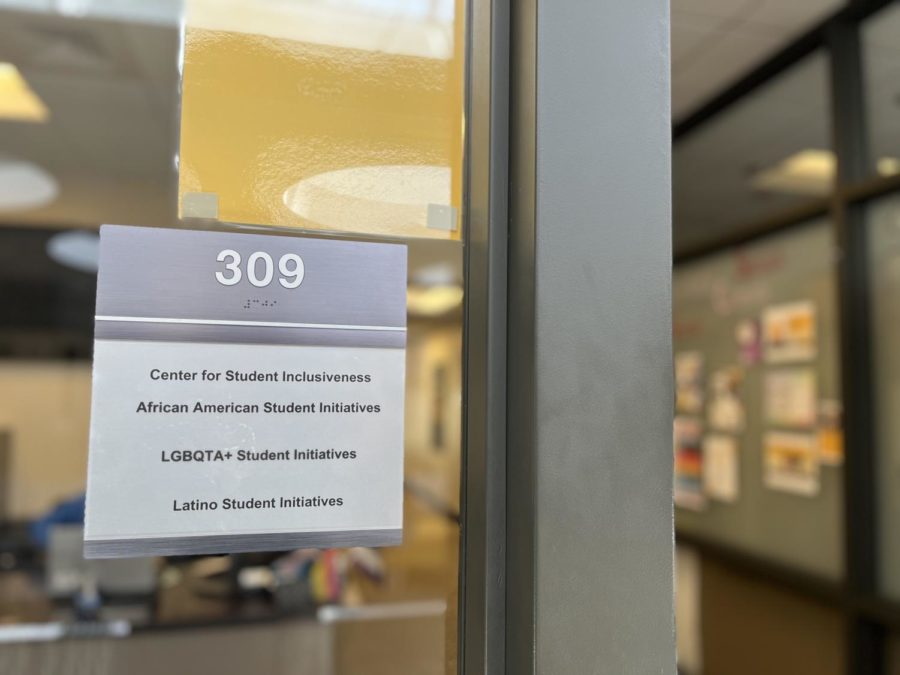 What NKU is doing to support trans and queer students on campus
May 2, 2023
After the recent passage of Kentucky Senate Bill 150, some students and staff on campus are concerned about what the future could hold for support of LGBTQIA+ students. However, some places on campus are taking extra steps to help students who are LGBTQIA+ feel supported by helping them transition and providing programs, events, organizations and counseling to create safe spaces for students coming out. 
Kentucky Senate Bill 150, passed in mid-March, would ban gender-affirming care for transgender youth by not allowing those under the age of 18 to receive care such as puberty blockers or other hormonal therapy. The bill will go into effect in late June. 
The bill would allow parents to opt their children out of courses that teach human sexuality and would prohibit teachers and other school personnel from talking to students about these topics. The bill would also allow teachers and students to misgender other students. 
LaVette Burnette, director of LGBTQA+ Student Initiatives, said she isn't backing down from the bill, and she wants students to know that she is there to support them. 
"I want to make sure that when they [students] walk into my office, they know they're safe here," Burnette said. "I constantly spend time with them, connect to them and let them know that we're going to be okay because together we can work it out." 
Burnette added how the Office of LGBTQIA+ Initiatives has collaborated with other departments to make this support happen. Earlier this semester, the office partnered with the Care Closet to provide chest binders for those transitioning to male, and for those who identify as non-binary. The office also offers bras to students transitioning to female.
Along with providing these students with the resources they need to transition, the Care Closet also provides training on how to safely use these undergarments.
"We're going to be able to help them go through the process and everything that we get is going to come with information on how to use these things effectively and safely, because you got to use chest binders safely," Burnette said. 
Burnette said she feels her job is to be a resource guide to help support them on their gender and sexuality journeys. 
"I want to make sure that any student on the gender and sexuality spectrum feels like they can come into our office and get support," Burnette said. 
Theo Sells, a first-year English student, began his transition last fall, using on-campus resources through the Office of LGBTQA+ Initiatives to help with their transition.
"I think NKU has been phenomenal with supporting me in my transition. Dr. LaVette Burnette welcomed me into her office and helped me sort out some of the technical sides of my transition on campus," Smalls said.
Sells added how specific people in the Office of LGBTQIA+ Initiatives, like LaVette Burnette, were able to help point him to organizations with other queer people, along with also providing training for using a chest binder. 
"[LaVette] got me connected to different LGBTQIA+ clubs and organizations, like Queer Writers Collective and Q-Plus Scholars," Sells said. "I was also given the opportunity to order a binder for free through the Care Closet and LGBTQIA+ Services. Binding safely has helped alleviate some of the dysphoria I face daily. The binder also came with a step-by-step guide on how to properly clean my binder, which was helpful and vital information."
Among the many organizations that students can get involved with, starting this fall there will be a new gender spectrum support group for queer people, according to Associate Director of Clinical Coordination and LGBTQIA+ Initiatives Sam Lenzi. 
The group will focus on creating a safe space for queer people, with topics ranging from issues queer students are facing to overall support for queer students, like connecting students to other queer students. 
"It's meant to be really broad so that it could potentially just serve the needs of the people who end up coming. It's gonna be a collaboration between myself as a leader of a group therapeutic experience, and for the people who come forward and kind of what's really present in their lives," Lenzi said. 
Lenzi added how he's going to monitor the results of these support groups to gauge what resources students need most.
"My hope is to kind of see how this group goes and use the results of that to further inform what we do at our office, either in our individual sessions or in even just how we engage and offer programs and outreach to students," Lenzi said. 
For more information about programming and services in the Office of LGBTQA+ Student Initiatives, you can visit the office's Link Tree at https://linktr.ee/lgbtqnku. You can also reach out to LaVette Burnette, director of LGBTQA+ student initiatives, at burnettel1@nku.edu.