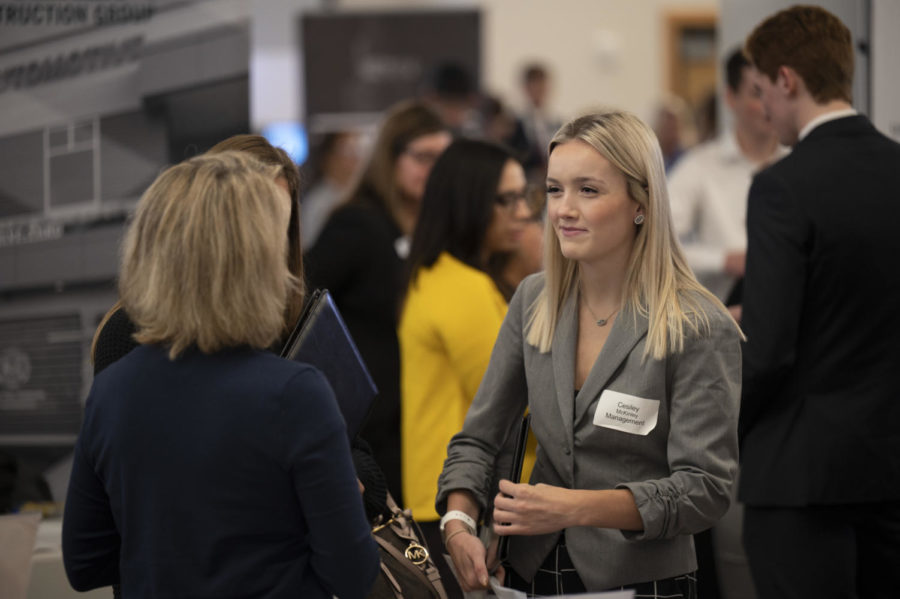 Preparing for Career Expo 2023
February 20, 2023
"Don't feel intimidated. Go ahead and go up to that employer and share the experiences you have and what you can bring to the company," Lisa McElfresh, associate director of Career Services says about Career Expo nervousness.
Career Expo at NKU is an opportunity for students to meet employers seeking candidates for co-ops, internships and full-time professional positions. The event is open to all students, as well as recent graduates.
This year's career expo takes place on Wednesday, Feb. 22 from 2-5 p.m. on the first floor of the Student Union.
A searchable employer list is available on Handshake.
The Handshake app is an excellent asset in preparation for the career fair. Students can filter employers by major, position type and work authorization. Students can also see who is attending and who they are hiring, McElfresh says.
There are a few key things to remember when preparing for the Career Expo event, according to McElfresh.
Having a detailed resume to hand out to employers is essential to best represent yourself. For feedback on resumes, students can send them to Career Services for review.
McElfresh recommends sending in these resumes as early as possible because they are human-reviewed. It's imperative to print out copies to bring to the career fair.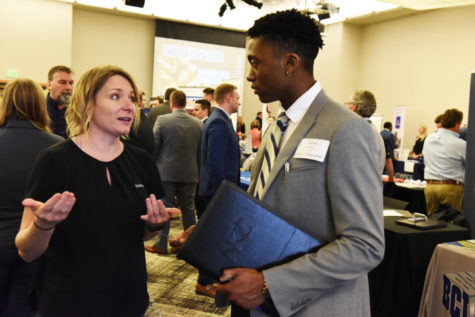 McElfresh also suggests ranking employers, as it is helpful if students have many employers they'd like to speak with.
Kelsie Smith, student peer coach, suggests reviewing the list of prospective employers and bringing the number of resumes necessary for the ones you'd like to speak with, plus five to ten copies.
"You have proof, you have all these different [experiences] listed," Smith says on providing employers with resumes. 
Smith says she understands that clothing can be a sensitive subject and suggests students dress professionally. Options are available for students who cannot afford professional clothing. Students will not be turned away regardless of the clothing they show up in.
The Care Closet at NKU provides free clothing to assist NKU students in finding appropriate interview wear and everyday needs. The Care Closet, located on the first floor of the UC, is hosting a special event to provide students with clothing for the Career Expo event, and students can receive a free personalized style kit. McElfresh suggests dressing to feel confident. Students should pick clothing that they feel they look good in. 
Looking beyond the Career Expo event and if students land an interview with a company, Career Services also offers mock interviews. Baylie Mastin, a student peer coach, walks students through the interview process. Mastin walks through the interview and role-plays as the students' potential employer.
"When I'm preparing for a mock interview…I evaluate what they are telling me, what their experiences are and how we can help them use those experiences to excel in an interview," Mastin says.
Mastin sees herself as a resource for students and lets them see how they can best use their strengths and weaknesses.
Students can schedule an appointment with Career Services through Handshake or call the office at 859-572-5680.