More than 600k Kentuckians could benefit from student loan forgiveness
August 30, 2022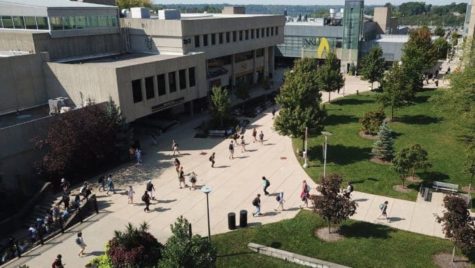 President Joe Biden announced yesterday that he is taking action on student loans in the U.S. by forgiving portions of federal student loans, which could benefit more than 600,000 Kentuckians. The decision will impact a significant number of Kentuckians who are set to benefit from the decision.
"We will forgive $10,000 in outstanding federal student loans," Biden said in his announcement. "In addition, students who come from low-income families which allowed them to qualify to receive a Pell Grant will have their debt reduced by $20,000."
Student loan repayment will also be on hold until Dec. 31, 2022, and Biden said it's time for those payments to restart after that. Repayment has been on hold during the pandemic and the freeze on repayments has been extended several times.
The decision drew a strong response from those who agree with Biden and those who think student loans are something that students should have to pay back.
"I think it's a bad idea," said Sen. Mitch McConnell during a press conference in Northern Kentucky Wednesday. "An awful lot of Americans choose not to go to college. And then there are those Americans who borrowed money to pay for school and pay it back. In what way is it fair to those taxpayers?"
In a statement earlier that day, McConnell likened Biden's decision to "socialism."
"The median American with student loans already has a significantly higher income than the median American overall," McConnell said in the statement. "Experts who studied similar past proposals found that the overwhelming benefit of student loan socialism flows to higher-earning Americans."
But a significant number of Kentuckians may benefit from the decision, according to researchers in the state.
"Our research shows that 616,000 Kentuckians have federal student loan debt," said Ashley Spalding, the research director for the Kentucky Center for Economic Policy. "More than 209,000 of these borrowers owe $10,000 or less and can expect to have their balances wiped out entirely."
The plan is capped off at borrowers who earn more than $125,000 per year, or $250,000 as a family. The vast majority of borrowers, particularly those in Kentucky, do not fall into that category, according to Spalding.
"Student debt cancellation can relieve enormous financial stress facing Kentucky families with student debt and benefit the economy as a whole," Spalding said. "Some Kentuckians have delayed moving ahead with homeownership, starting a business, saving for retirement or making other important investments because of their student loan balances."
The announcement from Biden also includes important repayment options, including a new income-driven repayment plan that makes monthly payments more affordable.
The new plan reduces the maximum monthly payment amount from 10% of income to 5% and guarantees that individuals with incomes under 225% of the federal poverty level do not make a monthly payment. If borrowers make payments every month, interest will not accrue.
"This is a really important aspect of what was announced because many people with student debt struggle to even pay the interest on their loans, and their balances grow over time as a result," Spalding said.
Following the announcement, loan servicer websites crashed under the high traffic volumes as users rushed to see what kind of loans they held. Meanwhile, local institutions are awaiting guidance from the Biden administration before taking action.
Related:
Schools brace for hunger gap as federal waiver expires
"Like other public postsecondary schools in Kentucky, Gateway will await more details about the announced Student Loan Debt Plan to determine the exact impact on our students," Figueroa said. "We have traditionally served – and continue to educate – a significant percent of our student population who qualify for federal loans."
By the numbers
616,000 Kentuckians have federal student debt for a total of $20.5 billion.
Two-thirds of Kentucky borrowers are between the ages of 25 and 49, and the average balance is highest for the 35 to 49 age group. There are also 20,000 Kentuckians beyond or near retirement age who owe federal student loans, with an average debt of $38,000.
For the more than 223,400 students who attended a state school in Kentucky between 2012 and 2018 and then left school or graduated and worked in the state in 2019 and 2020:
·  Black students were more likely to have student debt, although their median loan amounts were not significantly higher than students of most other races.
·  Many Kentuckians with student loan debt have few economic resources with which to pay them back. Over half of the former students had 2020 incomes under $30,000, with a quarter more between $30,000 and $48,000. Only 4.6% had incomes above $75,000.
·  Disaggregated by race, a higher percentage of Black students who received federal student loans earned less than $30,000 than any other race or ethnic group. Only 10.6% of Black former students who received student loan aid earned more than $48,000 in 2020.
This story was previously published on LINK nky. The original link to the story can be found here.