A look into NKU student diversity, initiatives, more
Read more below for an in-depth analysis of NKU student diversity statistics across campus and current campus initiatives for different groups of students.
May 5, 2022
A quick glimpse into diversity statistics for the 2021-22 academic year at Northern Kentucky University shows that the majority of students (undergraduate, graduate and law) that attend are white.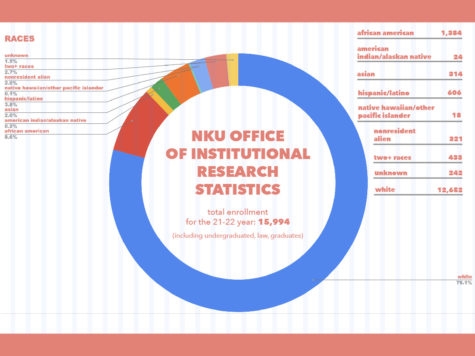 Social work professor Dr. Suk-hee Kim has been with NKU since 2014 and noted that although these statistics may show that NKU is a predominately white institution, that's only the surface level of what's visible and the numbers are in essence much more than numbers. 
"One person really matters. Just because it's a lower number doesn't mean it's not important; it's equally important," Kim said. 
These statistics pose many questions, one of which Kim described as most important – are minority students receiving the support they need to feel wanted and accepted on campus.
"It looks like when they turn around on campus, they see more white students than non-white students. That's what the statistic is telling me from a social work perspective, and from there, we want to make sure that non-white students are able to access the resources and support that they deserve," Kim said.
Looking from another perspective, just because NKU has a higher rate of white students that attend, there are other factors that come into play such as the geographical location and number of students from each race applying to NKU.
With NKU being more of a commuter campus, those living in closer distances in surrounding cities may come from predominantly white cities.
Fewer minority races may be applying to NKU than those who are white, which may also affect the student diversity statistics, Kim said.
In order to increase diversity on campus, Kim said NKU should offer more initiatives for racial and ethnic diversity.
"We need more of those initiatives, more of those events; if they cannot make some of the sessions, have more events to bring more opportunities so students can pick and choose," Kim said. "I think we need to increase these opportunities so we can value one another and our students in the classroom."
According to NKU's 2018-19 Campus Climate Survey – a survey conducted of NKU faculty, staff and students to gain insight on personal campus climate satisfaction – compared to the academic year of 2014-15, there were five areas of decline for students of color as well as two areas of improvement.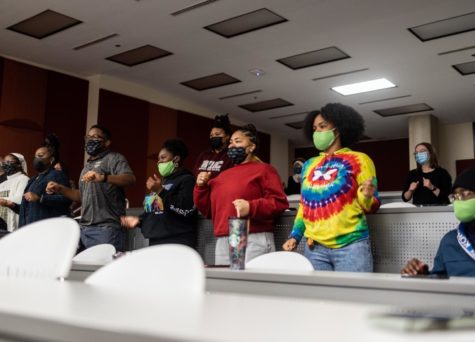 Chief Diversity, Equity and Inclusion Officer Darryl Peal said the most unfavorable condition on campus for students of color was the classroom.
African American or Black student enrollment numbers have steadily decreased throughout the fall semesters starting in 2017.
"The numbers continue to fall, and no one was addressing it because we were acting like, 'Oh my gosh, we have these programs, we're doing these things.' But when you're doing things that are extremely patriarchal, and don't increase your enrollment, students leave because they feel like they don't belong," Peal said.
Peal added that many African American students were Pell Grant eligible, meaning that they were deemed to need financial assistance to help pay for college expenses.
"They weren't leaving because of finances because they had financial aid to help sustain them. Many of them weren't leaving because of academic performance because they were leaving in good standing. They were leaving because of quality of life and because the terms of engagement on campus were less than satisfying," Peal said.
The COVID-19 pandemic put a halt on campus activities and engagement as the transition from in-person classes and activities quickly turned to online engagement. Hardships during this time, particularly Spring 2020, turned to setbacks, which then caused retention rates to drop for African American and Latino students.
White students in Spring 2020 had nearly a 10 percent higher retention rate than African American students, both male and female. Latino male retention rates were also lower than Latino female retention rates.
Peal described some of the challenges that African American and Latino students may have faced during the pandemic that created such a decline in retention from Spring 2020 to Fall 2020, such as having to take care of younger siblings at home, teaching their younger siblings course content as schooling transitioned to remote learning and working full-time jobs, as well as being enrolled at NKU. These instances can cause students to put their education on hold to support themselves and their families. 
Diversity training is something that has been virtual since the pandemic sprung in 2020. Peal said he is looking forward to there being more in-person diversity training opportunities for faculty and staff and is hopeful that this will help NKU's current diversity issue.
Through minority programs, such as NKU R.O.C.K.S. and the Latino Mentor Program (LAMP), as well as programs for those who identify within the LGBTQA+ community, many students have places to turn to if they feel disconnected from the campus community.
---
NKU R.O.C.K.S.
Standing for responsibility, opportunity, community, knowledge and success, R.O.C.K.S. is NKU's African American Student Initiatives' signature program aimed to help African American or Black students transition from high school to college with more ease. Mentees start out as freshmen and have the option to mentor other incoming freshman students. 
Current R.O.C.K.S. lead mentor, Darius Butler, who is a senior computer information technology major, has been involved with the program the entirety of his college career. 
Butler said the organization helped him come out of his comfort zone and has offered many leadership opportunities, as well as build a connection within the NKU community. 
The number of total African American students on campus — 1,384 — is what Butler would say reflects what he sees on campus.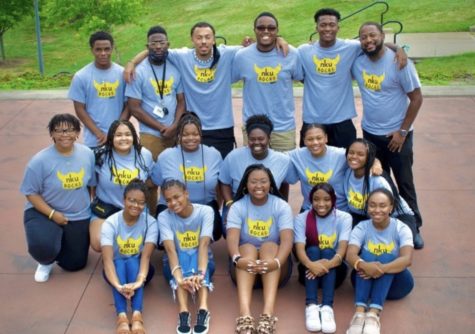 "That reflects what I see on a day-to-day basis in terms of when I engage with people, what the settings are like within organizations and things in that nature," Butler said. 
Butler said his time in R.O.C.K.S. has really shown him what the organization is about and how to better equip incoming African American freshmen with resources they need to successfully transition from the high school setting to college. 
"At the end of the day, it [NKU] is a predominately white institution and we have a lot of students that aren't used to that environment, so having R.O.C.K.S. provides that strong support system so that they can get to know people before they even start the school semester and feel a little more comfortable about coming to college," Butler said. 
Enthusiastic about his experience throughout the organization, Butler stressed the importance of minority organizations as well as reflected on his time as a mentee, mentor and lead mentor. 
"Everyone needs a community … Having programs like NKU R.O.C.K.S. is fundamental to student success at NKU. Without it, I would not have had as positive of a college experience as I have had," Butler said. "As I look back on things, having a community and being able to be a minority and feel supported coming into college, and being able to have somebody who's also gone through similar things as you as your mentor, and then flipping it and being the mentor for new people coming in is something that's been really rewarding and contributes to that community aspect of the whole program."
To learn more about NKU R.O.C.K.S., click here. 
---
LAMP
The Latinos Avanzando Mentorship Program was created to provide freshmen and transfer students (although a Latino-based program, it serves all students regardless of racial background) with resources needed to enhance retention and academic success. Working much like R.O.C.K.S., where students are mentees entering the program and then can decide to further themselves through the program and become head mentors, LAMP serves to present a sense of belonging to students through events, acts of service and guidance both socially and academically. 
Junior construction management major Jacky Romo was not aware of the program until her freshman orientation day almost three years ago when someone came up to her and asked her if she was involved with LAMP. Not knowing what the organization was, she asked more about it and found herself quickly becoming involved, where she then spent the entirety of her freshman year as a mentee.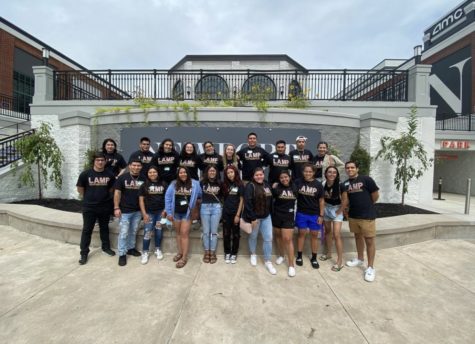 Romo has now been a head mentor for the organization for the last two years and said her experience with LAMP has helped her stay afloat at NKU.
"That's one of the organizations that have helped me stick it out; I guess in a way it has made sure that my retention is solid and that I stay here and push through," Romo said.
The organization hosts a "Free Food Friday" every other Friday at the Baptist Campus Ministry Center, celebrates National Hispanic Heritage Month each year from September to October, holds activities for Day of the Dead in November and learns more about Cinco De Mayo. Romo described the culture within the organization as "embracive".
Junior criminal justice major Brittney Cabrera got involved with LAMP during her freshman orientation nearly three years ago. She was paired with a mentor who was similar to her and served a large role in her advancement throughout the organization.
Her sophomore year is when she became a head mentor and had help from a co-head mentor to plan academic and social events for LAMP.
Cabrera recalled a time when one of her mentees was hesitant about joining LAMP due to being Afro-Latino.
"We don't have much representation for Afro-Latinos on campus so she wasn't sure if she was able to be a part of LAMP, so we assured her that she could be. I did the same thing with her and my other mentees: made sure she was doing well academically, socially, in all of the other organizations and that everything was on time," Cabrera said.
This year, Romo served as Cabrera's co-head mentor where they both worked together to better guide those less involved with the organization become more involved and less introverted.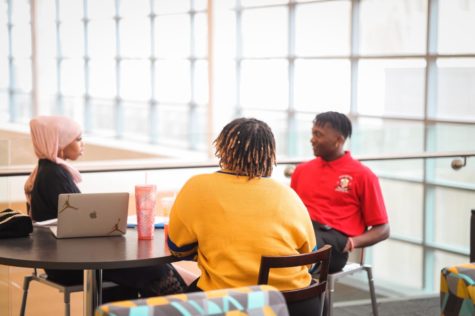 Both coming from Mexican heritage, Romo and Cabrera feel a deep sense of cultural awareness is important throughout LAMP and try to help students embrace and learn more about their heritage and culture.
"When you come into a program like LAMP, you have many different cultures coming into one. You have people who are Mexican, Puerto Rican, Dominican, Cuban, Guatemalan. While we all share that we are Hispanic/Latino, we do not all share the same values within our backgrounds because we are from different parts of the country or Latin American countries," Cabrera said.
Romo encouraged students to "take a leap of faith" and get involved with LAMP.
"If you don't like it, that's okay. You can take a step back and mark it off your list and say, 'Hey, I've experienced it. I've gotten a feel for it, I've got my feet wet. I didn't like it and that's okay,'" Romo said. "The purpose of LAMP is to educate and serve as those mentors and mentees, to push our students to want to graduate."
To learn more about LAMP, click here.
---
LGBTQA+ community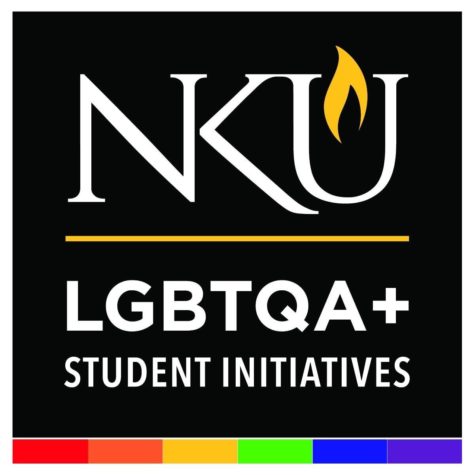 NKU achieved a five-star rating on the Campus Pride Index in March 2020 and also received national recognition on Campus Pride's "2020 Best of the Best LGBTQ Friendly Campus," where NKU was one of only five institutions in the southeast and one of 40 institutions nationally to achieve this recognition. NKU's five-star rating was advertised locally, statewide and nationally.
Through organizations such as Friends of Dorothy, a group for gay, bi, pan, queer men or masculine people, Lavender Society, an organization for sapphic (lesbian) women and nonbinary people and Common Ground, a gay/straight alliance organization, students who identify within the LGBTQA+ community have safe spaces to turn to.
To learn more about NKU's LGBTQA+ student initiatives, click here. 
---
NKU veteran students
Peal said NKU has made great strides in ensuring veteran students are met with the correct resources and feel a sense of belonging on campus. 
"We have intervened and worked with veteran students to help them feel more like part of the fabric of the institution because they're important to our community," Peal said. "Our thanks to them needs to be that when our veteran students return to campus, we make sure that they find their way and find the resources they need, because some of their challenges are uniquely theirs."
NKU was ranked one of the "Best for Vets Colleges" among four-year schools by Military Times in 2021 and more recently was designated "GOLD" for 2022-23 Military Friendly School by VIQTORY media. 
According to Military Times, NKU currently offers the following services to veteran students:
"No cost to our student veterans or dependents to print in the Veterans Resource Station

Multiple Purple Heart parking spaces across campus

A student veteran organization

A dedicated online listserv for messaging and program/services information."
To learn more about resources for veteran students, click here. 
---
SEDI
Standing for Students on Equity, Diversity and Inclusiveness, senior English major and SEDI President Sarah Williams-Bryant said she and four others noticed a lack of diverse literature throughout the English department, specifically in ENG 307: "Diverse Voices in English Studies" and wanted that to change.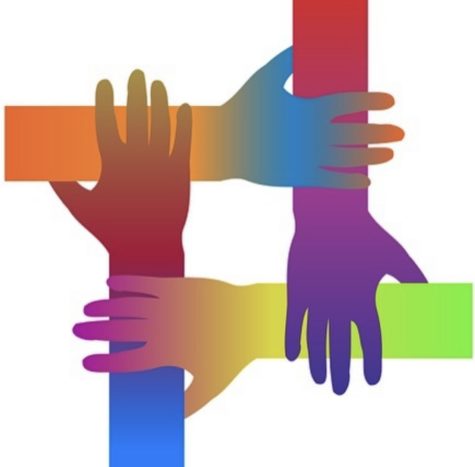 The organization started up during the pandemic's lockdown in the midst of Black Lives Matter in the summer of 2020. The organization started with just five members and has grown to nearly 20 as of current. 
Bryant said that during her ENG 307 course, a course requirement for English majors, she noticed the professor was only discussing literature that had white men as the main characters and became worried as the word "diverse" is in the course name.
"Writing study is filled with culture that isn't just white, straight men, so we asked the Chairman of the English Department and a group of professors got together and SEDI was formed," Bryant said.
 SEDI bloomed from there and created a training module for students to give feedback on racial inequality, sex and gender identity and anti-ableism, and has attended protests for equality across campus.
Bryant said she feels the issue of diversity extends much larger than just at NKU and that SEDI is just one of the starting points of ensuring racial equality on campus.
"What do we do now? It's recognizing that diversity is a problem, not just at NKU – it's a problem in Northern Kentucky, the tri-state and our nation – it's not just about, 'Oh, you can't be white.' You can be white, but you need to educate yourself and be willing to address that," Bryant said.
To learn more about SEDI, click here. 
---
Black and Brown Educators of Excellence
Dr. David Childs, Associate Professor of Social Studies Education and History developed Black and Brown Educators of Excellence when he first came to the College of Education years ago. He currently serves as the advisor to the entirely student-run organization.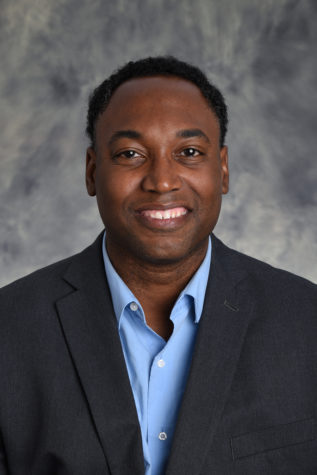 "Our whole goal is to diversify the teaching field and also support those that are interested in the education process," Childs said.
The group provides a safe space for African American students to feel supported and talk about various different topics, including critical race theory and Black Lives Matter. You do not have to be an education major to join the organization.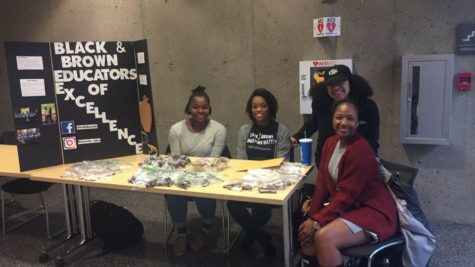 Childs is the first African American faculty member to earn tenure in the College of Education at NKU.
The small numbers of minority races on campus is something that Childs said NKU's administration has made good efforts on increasing, but it is not enough.
"We have not historically valued diversity, equity and inclusion … There needs to be some robust efforts – funding and recruitment for example – in being intentional about trying to attract those individuals. Me being the first African American period to earn tenure in the College of Education is embarrassing," Childs said.
In order to increase the number of diverse students, staff and faculty here at NKU, Childs believes the university should take recruitment more seriously and act intentionally.
"We need to take it more seriously, we need to look at the research, we need to get consultants that can tell us what the best practices are in terms of recruitment and then helping create an environment that keeps diverse folks here and paying them what they're worth," Childs said.
Childs reflected on the importance of ensuring diversity is present throughout the education program.
"It's really, really important because we're talking about the teachers of tomorrow. Our children's teachers, our grandchildren's teachers, our nieces and nephews," Childs said. "If we're only getting one demographic of students, primarily middle class white students, that's problematic."
To learn more about Black and Brown Educators of Excellence, click here.