How COVID-19 altered international students' plans to study at NKU
Stories of how several international students have handled adversity with their classes
October 7, 2021
Over the course of the past two years, many international students at Northern Kentucky University have had their collegiate plans to study in the United States halted and have been forced to study from home through online classes due to the COVID-19 crisis.
According to Rebecca Hansen, Assistant Director of International Admissions, 12 international students are still taking all online courses and studying from their home country this semester. This may be because many countries still have their embassies closed which prevents students from having the opportunity to interview for a student visa, Hansen added. Additionally, at least 100 international students from the Middle East and Vietnam were called back home at the beginning of the pandemic.
"It's an entire experience the U.S. colleges are selling and some students feel like they're getting cheated," Hansen said.
Here are the stories of some of those students who had their U.S. arrival plans changed due to the pandemic.
Stefano Pecile
"I didn't feel like I was in college," Stefano Pecile, an international student who spent his first semester at NKU taking asynchronous classes from his home country of Panama, said. COVID-19 delayed his plans to arrive at NKU.
Pecile, a mechatronics engineering technology major, was able to move to the U.S. during the spring of 2021 and is currently a sophomore enrolled in all in-person courses.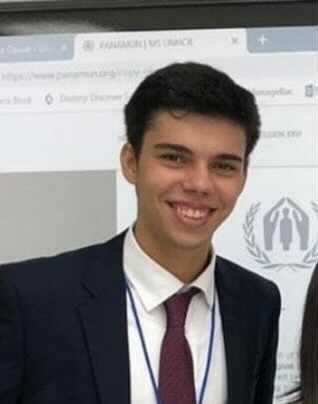 Pecile said that he wanted an opportunity to study in the U.S. because he feels the engineering programs in Panama are subpar. According to Pecile, due to little economic growth and corrupt politicians there is "no future in that country."
During the height of the pandemic in Panama, "there was a time where we could only go out for one hour a day," Pecile said. COVID-19 restrictions and his inability to move to NKU's campus caused Pecile to feel isolated as he was forced to stay home for nine months and never had the opportunity to meet people.
Since joining campus life in the spring semester of 2021, Pecile stated that he is "a lot happier being here" and has "found his community." "I definitely don't want to go back to Latin America," Pecile said.
Pecile is involved in NKU student organizations including E-Sports, Latino American Mentorship Program, the Medrobotics Team, and is a tutor for Learning Plus.
 Bikash Acharya
"It was so hard," said Bikash Acharya, a freshman physics major. An international student from Nepal, Acharya spent his first semester at NKU studying from his home in Nepal due to the COVID-19 crisis. He discussed the difficulties of studying in a different time zone, saying, "Sometimes I had to wake up at 1AM to finish my physics lab."
"I had no idea what daylight savings was," Acharya said.
For an entire week, Acharya was puzzled as to why his professors were requiring that he attend Zoom calls and turn in assignments and exams an hour earlier than all of the weeks prior. It was not until a friend from one of his courses explained to him what daylight savings time was that Acharya was able to grasp the unique American concept.
Although Acharya now calls it "a funny story," being unaware of daylight savings time made taking his courses from another country all the more confusing.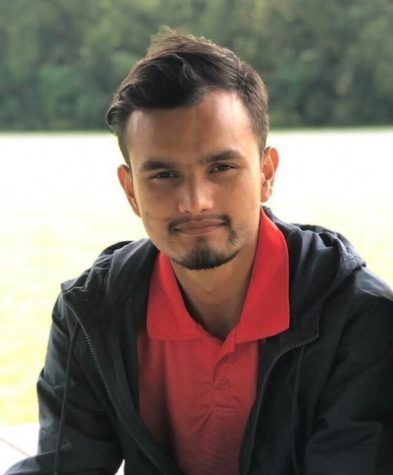 Acharya knew he wanted to study in the U.S. and was excited to have the opportunity to arrive on campus at the start of the current fall semester. "In Nepal, we don't have any choices," he said.
According to Acharya, the college education system in Nepal is very rigid. A prepared plan is set for all students and no one can stray from it.
"In the U.S., it's quite different. We get to choose our own courses," Archarya said. 
Acharya is glad to have the opportunity to take courses outside of his major as well as the option to opt out of a few that he would be required to take at home.
"In-person classes are always better than online classes," Acharya said. He said it helps him focus on the subject matter at hand, even on days when he feels less motivated, and allows him to build relationships with his professors.
Acharya is pleased to be working as a research assistant for one of his professors. 
"Being a researcher in Nepal wouldn't be possible for at least the first three years of my college,"  Acharya said.
Acharya said his time on campus at NKU has been great so far. He enjoys doing homework with his friends in the Student Union and playing soccer at the Recreational Center.
Ba Ta
Ba Ta described his enrollment at NKU with three simple words, "This is fate."
Ta found out about NKU through a group of friends and immediately applied to become a student. Although currently a sophomore, Ta spent his first semester at NKU virtually as he was unable to arrive in the U.S. due to the pandemic.
For Ta, the most challenging part about taking his courses in Vietnam was the 11-hour time difference. He began staying up late and sleeping during the day to adjust to his new American schedule.
In addition to the time difference, Ta's part-time job in Vietnam made his online schooling all the more difficult. Ta said he was only able to "sleep six hours a day."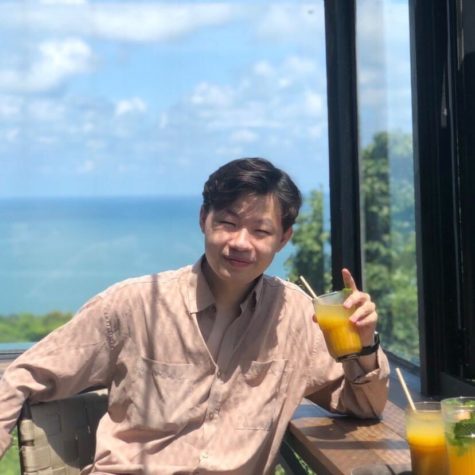 Ta is happy to be on campus and enjoys attending in-person courses because they give him a chance to"learn more about people and culture" and "broaden his network."
Ta finds himself much more content in the U.S. because of the higher standard of living, the friendlier people, the nature around him, and the education system. Ta hopes to remain in the U.S. indefinitely.
Ta currently works at the Rec Center.
Ronith S
Ronith S, a freshman at NKU, is an international student from India. He has spent his entire college career studying Business Analytics overseas and has yet to step foot on American soil.
For the past two semesters, the COVID-19 pandemic has postponed S's plans to arrive in the U.S. and study on NKU's campus. He has since revised his plan and, assuming nothing changes, S is scheduled to arrive at NKU in December this year and take his first in-person course with the university in Spring 2022.
Despite not being able to study in the U.S. when he had originally planned, S said he is not disappointed. "Everything has its time," he said.
S described himself as someone who takes things as they come and remains unbothered by the fact that COVID-19 has prevented him from arriving at NKU.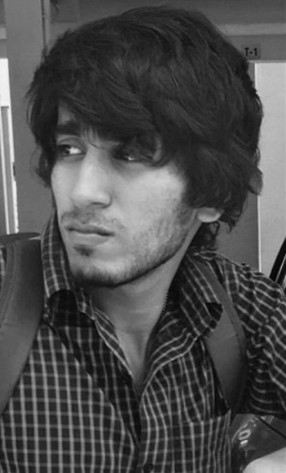 "It's [COVID-19] something we should learn to live with," said S. He believes that COVID-19 is going to continue to play a role in the lives of people going forward so individuals should learn to adapt. He is able to practice patience regarding his arrival in the U.S. because he knows it is coming.
"I miss in-person classes," said S. He enjoys working closely with professors and building significant relationships with them but finds this to be difficult to accomplish while he is still taking his courses in India.
S is looking forward to his departure from India and expressed interest in exploring Kentucky's countryside, playing guitar in a band, and getting involved in recreational soccer once he is on campus.
The future for international students at NKU
As the pandemic continues, life for international students at NKU will continue to be affected. As restrictions are eased around the world, more students will be given the opportunity to attend in person classes at NKU.
According to Hansen, the Assistant Director of International Admissions, despite the pandemic, international enrollment applications have skyrocketed as students are once again able to come to NKU to further their education.
Aaron Spetz, the Advisor for International Students, declined an immediate interview because his office is overwhelmed with "an especially high number of international applications for the spring semester."
Hansen hopes to provide international students with a "home away from home" and said it is "heartwarming to see these students coming together."