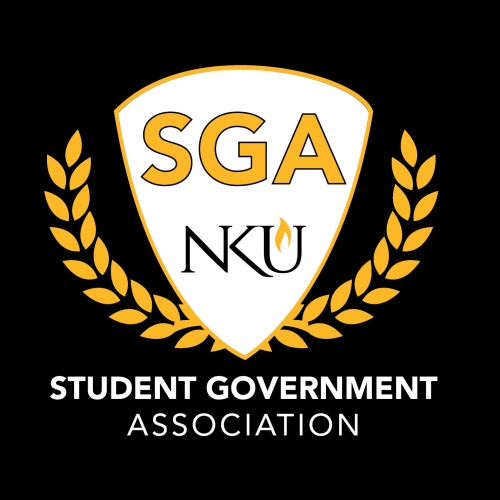 New senators appointed, guest speakers at SGA on Monday
September 21, 2021
SGA is on a roll this semester with the appointment of six new senators at Monday's meeting, where seven other members were appointed just last week.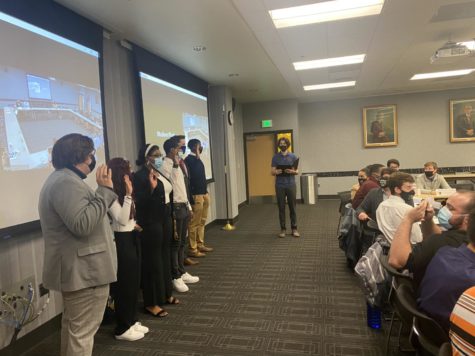 Chief Justice Christopher Prince appointed the following senators: freshman Jamari Tolbert; junior Daniel Myers; junior Landon Meador; sophomore Jack Siebenaler; freshman Melanie Crespo; freshman Arriyana Davis.
Director of Latino Student Initiatives Leo Calderón spoke first at the meeting about the importance of the Latino community on NKU's campus.
Calderón said that students who were in Latino programs on campus last year had a return rate this year of 80 percent, whereas Latino students who did not participate in these programs had a return rate of nearly 57 percent.
"The question is this; how much are we investing in those programs?" Calderón asked.
Since the start of his career here at NKU nearly 29 years ago, Calderón said that bringing in Latino students from different middle and high schools throughout the community has made a positive impact on the way that Latino students feel on campus.
Calderón mentioned that he has taken students to places such as Ecuador and offers a Latino orientation program before the start of the semester, as well as 15 scholarships for Mexican or Mexican descent students that are eligible.
"What I do know is that our Latino students have found a home here at NKU," Calderón said. 
Director of University Housing Scott Patton asked SGA for their feedback on ways to improve housing on campus as well as how to ensure that student voices are being heard across campus.
"I think overall for an institution that is predominantly commuter, there's a lot of folks who utilize whoever will listen. That could be academic advisors, professors; and sometimes we don't do our due diligence to help reach out, ask for help and ask for that feedback, so we won't ever hear it if we just wait for it to come to us," Patton said.
Bob Alston, assistant dean of students gave a presentation about changes to student affairs through core values such as integrity, belonging and collegiality.
SGA University Improvements Chair James "Jimmy" Renton encourages everyone to donate to the Basic Needs Drive — a food, hygiene and clothing drive occurring all throughout October.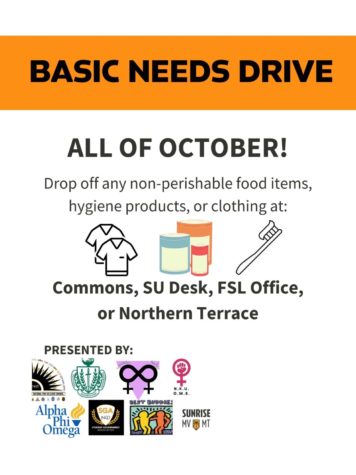 To sign up to be a volunteer for the drive, click here.
The meeting then went into executive session and concluded in normal business.