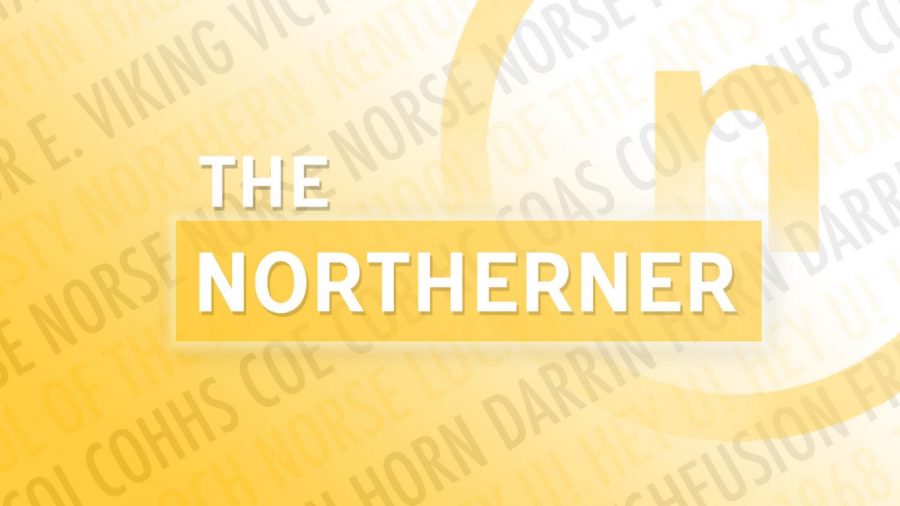 What to expect from The Northerner in 2021-22
Letter from the Editor: What to expect from The Northerner this year
For any media organization, particularly student media, the success of the publication is extremely dependent on the connection that it has with the community and the people that it covers and represents.
For over 50 years, The Northerner has been dedicated to forming that strong connection with the NKU community, developing meaningful relationships with students and faculty members, recognizing student organizations on campus for their outstanding achievements, consistently having a presence at NKU sporting events, and giving a voice to the unheard members of our great campus community.
During the 2020-21 school year, a big part of that connection and camaraderie was missing.
Due to the COVID-19 pandemic, students were not able to gather in large groups on campus, many classes moved to become either partially or entirely online, and fans at Norse sporting events became a thing of the past. At The Northerner, we were forced to move our operations online as well, utilizing frequent Zoom meetings and remote interviews to try to bring our readers the best coverage possible during what became such a difficult time for so many people within our community.
As NKU begins to return to a sense of normalcy on campus, beginning with the Fall 2021 semester, The Northerner is committed to continuing to provide the best possible coverage of breaking news, campus life, arts and theater, sports and much more, albeit in a slightly different manner than previous semesters.
After debuting our weekly newsletter to great avail during both the fall and spring semesters last year, we have decided to return the newsletter this year. By the end of the 2021 spring semester, we had reached over 9,000 subscribers to our weekly newsletter, and we expect to be able to grow that number even more during the 2021-22 school year.
For those that are familiar with how the newsletter format looked like last year, it will once again look similar this semester. At the beginning of each week, we will send our newsletter directly to the inbox of every one of our subscribers, providing links to stories in our news, arts and life and sports sections, as well as showcase the tremendous work that our photographers, videographers and graphic designers do that make The Northerner one of the most prestigious and innovative student publications in the state of Kentucky.
Those stories will be coming directly from our award-winning website, thenortherner.com, the central hub for our publication that will have new content posted daily, as well as resources posted about becoming a sponsor for The Northerner, or even joining our terrific staff of students. We are always searching for more people who want to help us tell the stories of the Northern Kentucky University community!
In addition to our newsletter, The Northerner will be producing a print magazine once per month in the upcoming semester. These longer publications will feature more in-depth stories on the people and places around NKU that our readers want to learn more about, and will provide our photographers and graphic designers an excellent medium to showcase their talents in a more grandiose style than online.
As always, The Northerner will continue to be active on our social media accounts, including Instagram, Twitter and Facebook. Readers can find The Northerner @northernermedia on all three platforms. 
A lot has changed in the last year and a half, but one thing that hasn't changed is the unwavering commitment that we, The Northerner staff, have to bring our readers and the people of NKU the best possible content, both online and in print, while continuing to uphold the ethical standards of traditional journalism.
We look forward to the wonderful year that we expect to have, and we can't wait for the most important part of our publication, you the reader, to experience it right alongside us.
Norse Up!
Sincerely,
Matthew Dietz
Editor-in-Chief