Cannon, Roat: transparency, accountability as SGA president, VP
March 13, 2021
Aliya Cannon and Chris Roat have announced their candidacy for SGA president and vice president for the 2021-2022 academic year. 
Meet the candidates
Aliya Cannon is a junior social work major with a minor in social justice. She currently serves as a senator in SGA in addition to her other involvement on campus. She is the youth service coordinator for the central region of Sigma Gamma Rho Sorority, Inc. where she advocates and represents 500 members across 13 states. At NKU, she is the basileus, or president, of the Rho Chi chapter of Sigma Gamma Rho. She is also the president of NKU's National Pan-Hellenic Council.
"I'm very involved in campus life and learning about our students and how to make it a better place," Cannon said. "There's no doubt in my mind that I will be able to face any adversity that comes my way because I am prepared and I'm ready."
Chris Roat is a sophomore social studies education major with a focus in sociology. He is the vice president of recruitment for Sigma Phi Epsilon, which has placed additional challenges during the COVID-19 pandemic. He also serves on the Interfraternity Council as the vice president of member and community development.
"It's no secret that all around the country right now Greek life is struggling, especially with membership, because of the pandemic. I've definitely learned to kind of overcome these obstacles and work through whatever life throws at me to do my position to the best of my abilities," Roat said. 
Their platform and goals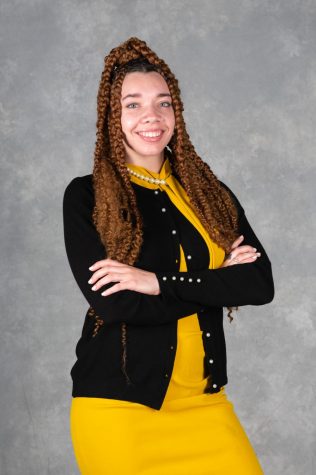 Cannon and Roat's first point of their platform is creating a space on campus that promotes accountability, transparency and integrity. 
According to Cannon, building a foundation of these characteristics in SGA is crucial to preserving the organization's necessity on campus as a portal of student voices.
"We want to make sure that our community and our campus is aware that we are going to follow through on the changes in the promises we make, and that we are going to make change and make it known as well as just making an open and safe environment and knowing that SGA is a home—it's not just an organization; it's people that care about you and love you," Cannon said.
To build this foundation, Cannon said she wants to make students feel more comfortable engaging with SGA members by attending meetings and visiting during office hours. Cannon also said she would like to expand SGA's presence on social media to demonstrate the members' actions and initiatives to bring more recognition and transparency to the organization's work. 
Their second issue is to bridge the gap between communities on campus and be a more unified student body that represents all students. 
Roat said they want to normalize reaching out to different communities on campus first rather than waiting for community leaders to come to SGA to make their voices heard. 
"We want to go out to them, lift up their voices, and find out what they need as students [and] find out what they want," Roat said. 
Roat and Cannon especially want to better listen and amplify the voices of minority communities on campus.
"At NKU and in our world, marginalized minority communities are very clearly underrepresented; however, it's not just going to be about giving these communities a spot at the table, it's going to be about making sure everyone who is at the table has their voices lifted up equally so we can hear all of them," Roat said.
"And if there's not a seat at the table, I've always been taught that you pull one up and you make one," Cannon added. "If that's what we need to do, that's what we'll do, but everyone will have a seat at our table."
To enact the changes in their platform, Cannon and Roat would implement a four-pronged advocacy plan. One current concern is the lack of safe space for Asian, Pacific Islander or Middle Eastern students. The duo wants to create an ad hoc committee to communicate these students' voices directly to the administration. They also want to create additional resources for the African American and Latino programs and services.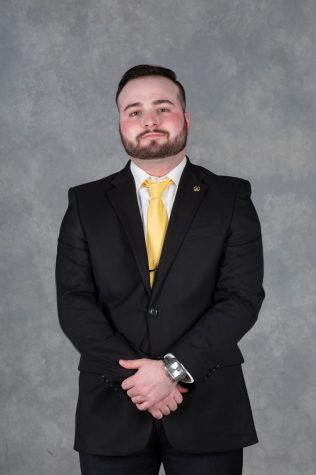 Their third point is to bring more awareness and resources for mental health on campus.
"There's a lot going on in the world today, especially with 2020 and then now we're in 2021, and everything just keeps hitting the fan and we don't have all of the adequate resources that we need," Cannon said. 
According to Cannon, treatment of mental health needs to be more normalized, especially for students who may feel reluctant to seek out resources due to their backgrounds. 
Cannon would also like for SGA to collaborate with the Health and Wellness Center more often to create events such as an upcoming build-your-coping box in April. 
"We have to have other resources that can help our students during their rough patches in their times. I'm not saying NKU hasn't done that, but I know that we can enhance it and create a better experience because mental health is what's really killing us out here, even if it's silently. You never know what's happening behind that smile," Cannon said. 
They want to address current issues, like a potential freeze on the tuition for the 2021-2022 academic year, as well as issues post-COVID such as free parking in the Kenton Garage and raising pay for student workers on campus. 
What sets them apart 
Cannon said she and Roat stand out as candidates because they have been committed to implementing change at NKU prior to running for SGA elections. 
"What sets us apart is we're genuine. We really want change and we really care about our community and you can see it in our work, and we have been making change since we stepped foot in NKU. This is not the first nor the last opportunity that will happen," Cannon said. "And we don't need a position to make change and create change. The position would never make us; we make the position."
Roat added that he and Cannon come from very different backgrounds and have different experiences, which will bring more perspective on various issues. Roat said they are committed to bringing multiple perspectives to SGA.
"What we want to do is fill up our executive board, fill up our SGA, with a diverse group and with people from very different life experiences so that we can see things from all points of view," Roat said. "We can collaborate together and work efficiently to create a better NKU."
SGA elections are scheduled for March 24-25. Students can vote via MyEngagement.