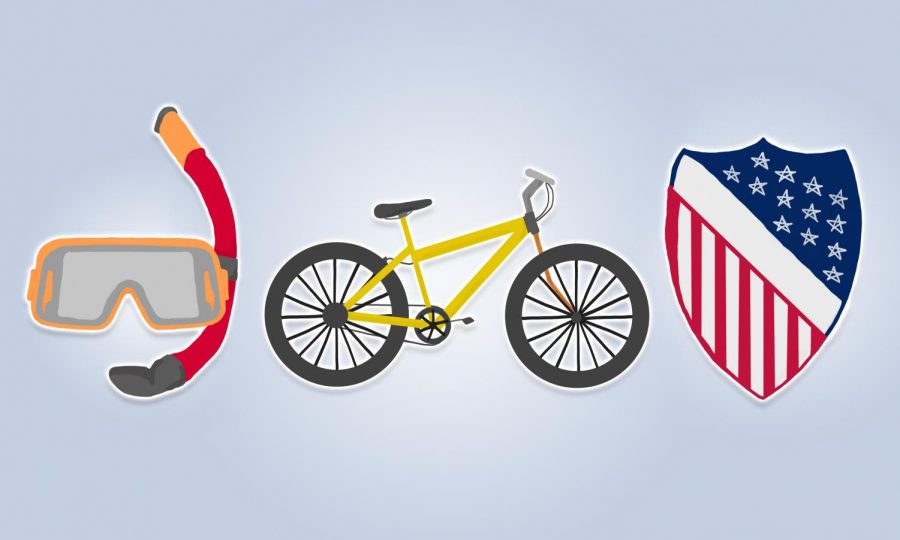 Student organizations adjust with pandemic
October 9, 2020
Some of NKU's clubs and organizations, both newly formed and long-established, have been struggling to adjust to new guidelines due to the COVID-19 pandemic.
A.J. Miller, the coordinator for student engagement, said the pandemic has caused many campus organizations to struggle this semester.
"There's a lot of stuff going on in the world right now, with everything from the pandemic to racial unrest, and it's always best to be able to have those conversations and be able to process those things in person," Miller said.
Many student organizations have had to meet online this year, and it makes it harder for them to have that in-person interaction. According to Miller, faith-based organizations have reached out to local churches to try and get a place where their group could meet.
While organizations can meet on campus, they have to adhere to the following guidelines:
If you have in-person events or meetings, they must first be approved by the University Events Committee. The request needs to be sent at a minimum of seven business days before the event. If the deadline is not met, the event or meeting that you are trying to have will be automatically denied.
If you are sick, you should not attend face-to-face meetings or events.
If you plan to be on campus, you need to self-screen using the healthy@NKU app.
All places will have a maximum occupancy that will be predetermined.
All organizations are directed to hold their meetings online.
Though some organizations are struggling to adjust, some new clubs are just trying to gain traction.
The Tarmac Cycling Club is a club that was formed this semester. Freshman Andrew Reynolds, finance and marketing major, started the club because there were no other clubs that involved cycling.
Reynolds said he wanted to start the club before it started to get cold. The club has yet to meet. The first meeting will be at 5:30 p.m. on Monday, Oct. 5, at Lunken Airport.
Cycling Club members will have to wear face coverings at meetings and the beginning of rides. Once they are riding, members don't have to wear masks as long as they socially distance from the other riders.
If you are cycling close to someone else, or side to side, then you will probably have to wear a mask, Reynolds said.
According to Reynolds, they might host a campus ride so that students can have the chance to utilize the campus bikes and ride around NKUwith people.
"Cycling is one of the easiest sports to self-isolate and social distance. You're always outside moving. I think it's a great alternative," Reynolds said."This fall weather is the perfect time to go ride. Go out as much as you can during these last couple of months of nice weather."
According to faculty advisor Charles Acosta, The Scuba Club, which has been at NKU for years, had to place many plans for the semester on hold.
"Scuba Club is for anyone who is interested in diving or who knows how to dive," Acosta said.
New members were about to start dive training before the pandemic hit, but now that has stopped. You can never dive alone, and you can't dive with someone else due to the pandemic. You don't ever want to dive alone in case something happens where you run out of air.
"The pandemic has definitely hurt the diving sport," Acosta said.
The more experienced members had some trips planned, but all that has been canceled due to the pandemic as well.
The club designed new T-Shirts with the Scuba Club logo on it to raise money, but that has been put on hold.
They had planned to do fundraisers, but they can't do any fundraisers right now during this time. Just like the Cycling Club, the Scuba Club has not had a meeting yet either.
The Scuba Club's first meeting will be in October, and it will be online. They have nothing planned for the fall. They hope that things will change sometime in the spring.
"We can't do anything right now, because scuba diving is usually done in groups, and we can't do that right now," Acosta said.
The League Of United Latin American Citizens has chosen to hold meetings online for health and safety reasons. The League Of United Latin American Citizens is community/volunteer-based, and it's hard to get together and do that during a pandemic. They try to donate and talk online about opportunities.
They meet online once a month and do their community service in-person. They have community service opportunities where everyone can join.
"Right now, we are really struggling with interacting with our outside organizations," sophomore Brittany Cabrera, president of the League of Latin American Citizens, said.
"Right now, we are trying to find events that will work with the student body here and that will help to improve the student life of the Latinos on campus, and around the greater Cincinnati area," Cabrera said.
Other online events are planned for this year. You do not need to be Latin American to join this organization, and you don't have to speak fluent Spanish.
"As long as you are willing to learn, educate and do service for the community," Cabrera said.
Some organizations are struggling more than others; some are just starting. If you are interested in joining any organization, just go to myengagement and contact the clubs/organizations you are interested in joining.