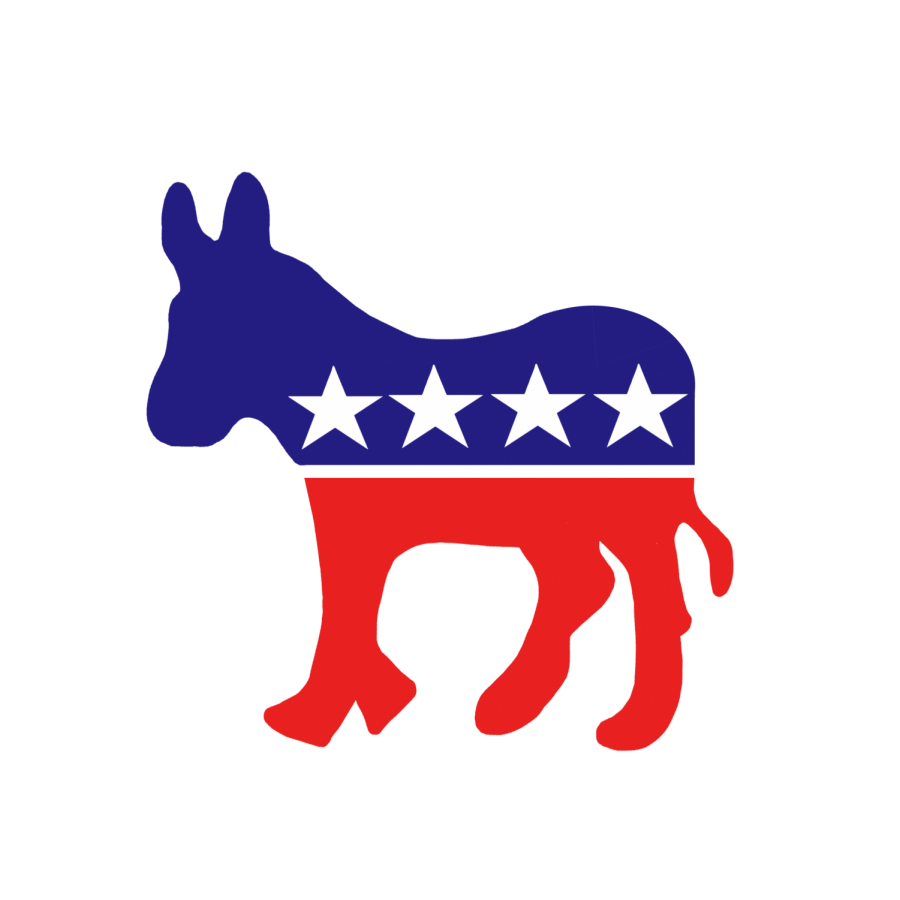 NKU students on why they're voting for Biden
Creative writing major Sarah Bryant said she has voted in every single election ever since she turned 18. Now 23, she was initially discouraged because of the current pandemic. Diagnosed with Ehlers-Danlos syndromes (EDS), she is considered at "high-risk" and cannot safely vote in person like she has in the past. 
But she won't let that fear stop her, Bryant said. She has ordered a mail-in ballot and plans to vote for former Vice President Joe Biden.
Bryant describes herself as "a liberal through and through." She has been an avid supporter of Bernie Sanders since 2016, and she still plans to vote for the Democratic party in this election despite Sanders not securing the nomination.
"Bernie has said that he supports Biden, which makes me feel more comfortable as it gets closer to elections," Bryant said.
According to Bryant, women's rights are extremely important to her. She is also a mother and works with children, so policies related to and treatment of children are also prioritized. 
"Definitely being a non-traditional student [and] having that upbringing, not everything is handed to me. I definitely worked very hard to get where I'm at with my degree and in my personal life," Bryant said. "I think economic status [and] social status definitely has influenced my behavior and voting."
When she receives her absentee ballot, Bryant said she plans to fill it out while talking with her eight-year-old daughter about the importance of voting in a democracy.
This is the first year freshman James Renton will be eligible to vote. As someone who has been interested in politics since an early age, he said Nov. 3 is a date he's looked forward to for half a decade.
Since then, Renton has undergone many political changes. Growing up in a Republican-centric family, he identified as a conservative in his early childhood. In 2016, he became a devout Bernie Sanders supporter and organized an "Anti-Trump League" in middle school. 
Now, at the age of 18, he plans to cast his first ballot for Biden.
"I will always go for the candidate who connects better with people and represents my views," Renton said. 
According to Renton, he plans to vote for Biden based on many issues of his platform, such as expanding America's health care system, raising the minimum wage to $15 and expanding the rights and protections of the LGBTQIA+ and minority communities. 
"As an LGBTQIA+ person, that's something very important to me because while we have made progress for the LGBTQIA+ community, there's a lot more that we can do," Renton said. 
Renton also supports Biden's pick of vice presidential nominee, Kamala Harris. 
"I firmly believe, especially for Black Lives Matter movement happening right now, we needed a woman of color to be the nominee," Renton said. "Right now, it is very clear in America that there's systemic racism, and I think Biden made a smart choice because she's not just a woman of color but she also has a relatively progressive history in the Senate."
Renton said he was inspired by Biden's background and how it has shaped how Biden behaves in politics. 
"At the end of the day, most of his votes are for the everyday person because he knows the struggles of an everyday person. Even though he doesn't live like that right now, he used to," Renton said. "The reason he ran for office is to help the everyday person."
While Renton currently identifies as a Democratic Socialist, he said he has always researched both sides of a political issue and doesn't vote by party. He encourages voters to conduct their own research into the candidate that would best represent their values.
Renton said he plans to cast his absentee ballot in his hometown of Louisville and work the polls in Jefferson County.
This will also be senior Taylor Hurley's first experience with voting, and she has already cast her mail-in ballot for Biden. According to Hurley, she was motivated to vote this year because she had easier access to the absentee ballot and she recently became more politically informed.
Hurley describes herself as an independent voter who votes based on issues rather than party lines. According to Hurley, she has been disappointed by the current leaders in office and believes there needs to be crucial changes in leadership in both Congress and the executive office.
"I'm not anti-Republican, but there's been a lot of them who have just done whatever the President has said without thinking of moral repercussions or even what they personally believe," Hurley said. "We need a new group of politicians who are more willing to follow their moral compass and do what's right for the country, regardless of where their political lines may be."
Hurley said she shares several ideologies with Biden and has appreciated his recent actions, such as his serious response to the COVID-19 pandemic.
"I'm a big fan of science. I'm a psychology major," Hurley said. "I love that he's really looking at the science and looking at the research. He's acting intelligently and compassionately towards others."
Hurley said her identity as a Christian has also made her support Biden, who advocates for more economic relief to the lower class.
"I truly believe that human life and human well-being comes before the economy every time," Hurley said. "In my opinion, even if it means the upper class has to raise their taxes a little bit, it's worth it if it means someone in a lower class who's in poverty can get the help they need."
Hurley, Renton and Bryant stressed the importance of not just voting in this election but also being an informed voter.
"If you're gonna vote, don't vote by the party. If you grew up Republican, you don't have to vote Republican. If you grew up strictly Democrat—I would love for you to vote Democrat, but you don't have to vote Democrat," Bryant said. "You should do research. Being an informed voter is doing the research."
Voting Information
Kentucky:
To request an absentee ballot in Kentucky, click here. Mail-in ballots must be requested before 11:59 p.m. on Oct. 9. 
Early in-person voting for Kentucky begins Oct. 13. 
Ohio:
To request an absentee ballot in Ohio, click here. Mail-in ballots must be requested before or on Oct. 31. 
Early in-person voting for Ohio begins Oct. 6.
Indiana:
To request an absentee ballot in Indiana, click here. Mail-in ballots must be requested before 11:59 p.m. on Oct. 22
Early in-person voting for Indiana begins Oct. 6