First female chair of NKU's Board of Regents recently died
September 25, 2020
Alice Sparks, first woman to chair NKU's Board of Regents and first female chair of a Kentucky public university, has recently died, administrators announced in a campus-wide email today. 
"Her mark on NKU is extensive, and she truly helped shape our university into the institution we are today," President Ashish Vaidya said in the news release. 
Sparks was appointed to NKU's Board of Regents in 1992, where she advised the university as a regent and chair for seven years. Sparks also served as the search committee chair responsible for selecting Dr. James Votruba to be NKU's fourth president.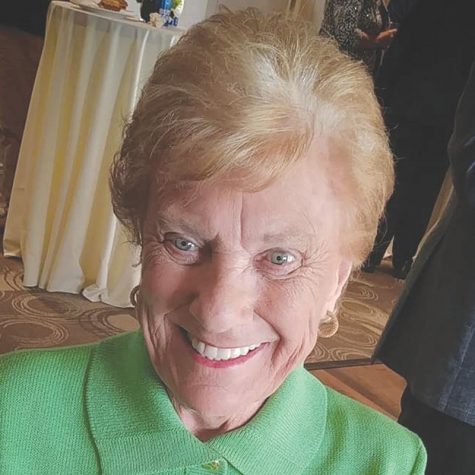 Sparks was the recipient of the NKU Foundation's Distinguished Public Service Award in 1999 and the Lincoln Award in 2002. A few years ago, the administration honored her during our May 2018 Commencement with an Honorary Doctor of Education degree. 
Sparks' impact as a trailblazer remains in small physical reminders on campus, such as her name written on the box office at BB&T Arena. Sparks was reportedly an avid fan of basketball and served on the Go Norse Fund Board Executive team.
"Alice had an infectious personality and truly lit up a room when she entered. She was a true leader of people," Athletics Director Ken Bothof said in the release. "NKU, our athletic department and many of our student-athletes, past, current and future, will have all benefited because of Alice's commitment. Personally, I will miss her sense of humor, her willingness to speak candidly and her Northern Kentucky Spirit!"
Regent Dennis Repenning also shared memories of Sparks in the release.
"We'll remember Alice for her generous contributions to NKU and our community. She combined wit, grace and humility and loved NKU basketball," Repenning said. "But that was only a small part of who she was. Alice would work the phones, raising money for worthy causes. She checked on friends who were ill and wrote letters in support of friends or causes. Her death is a loss for all of us."
Members of the NKU campus community send their deepest condolences to Sparks' family and friends.