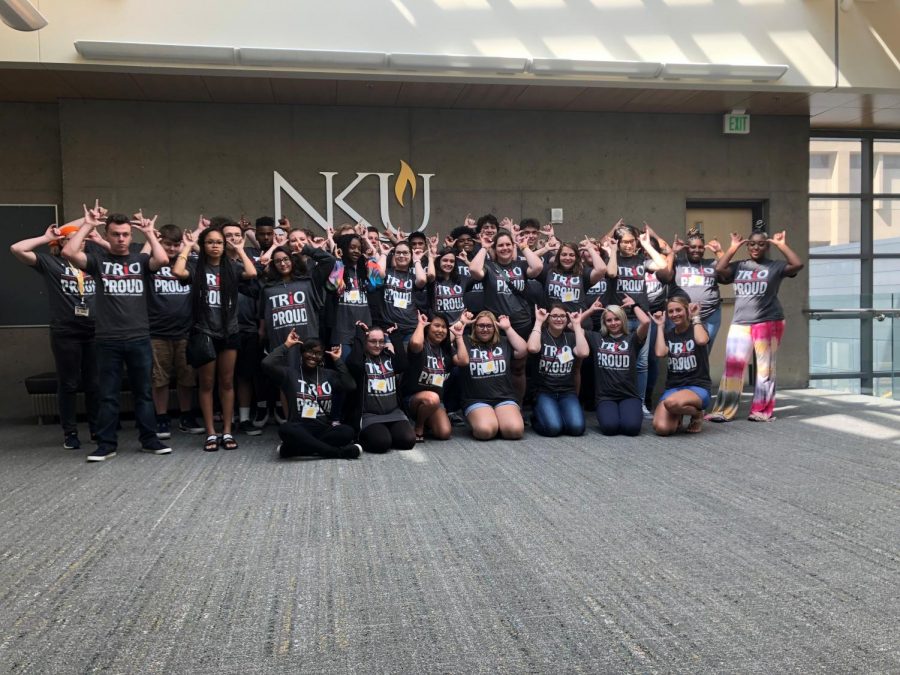 NKU receives $2 million in grants for student success
August 20, 2020
NKU received approximately $2 million in federal grants to be distributed over the next five years, administration announced in an email earlier today. It is the largest amount of federal funding to be awarded across the commonwealth, and the grants will be directed toward supporting long-term student success.
"We were awarded increased funds to better address barriers that students may run into during the pandemic," Kim Scranage, vice president of enrollment and degree management, said in the email. "Student success is not just graduating. It's building a community of support, from jumpstarting students' careers to finding unique ways of learning."
With this funding, NKU will continue its TRiO Student Support Services (SSS) program, which provides personal, academic and financial support to over 200 Pell-eligible, first-generation or disabled students.
Sophomore Cedric Evans spoke about the advantages of the TRiO program at NKU.
"In one of my courses, I couldn't keep up with the professor and struggled. TRiO took the time to get to know me and build a relationship, which made me feel more confident throughout the semester," Evans said.
The renewed funding will also provide counseling services, such as academic coaching and career planning, to help students graduate and have meaningful careers, according to the email.
TRiO's services align with NKU's Success by Design framework, which launched in Spring 2020 and identified three pillars of student success—access, completion and career and community engagement.