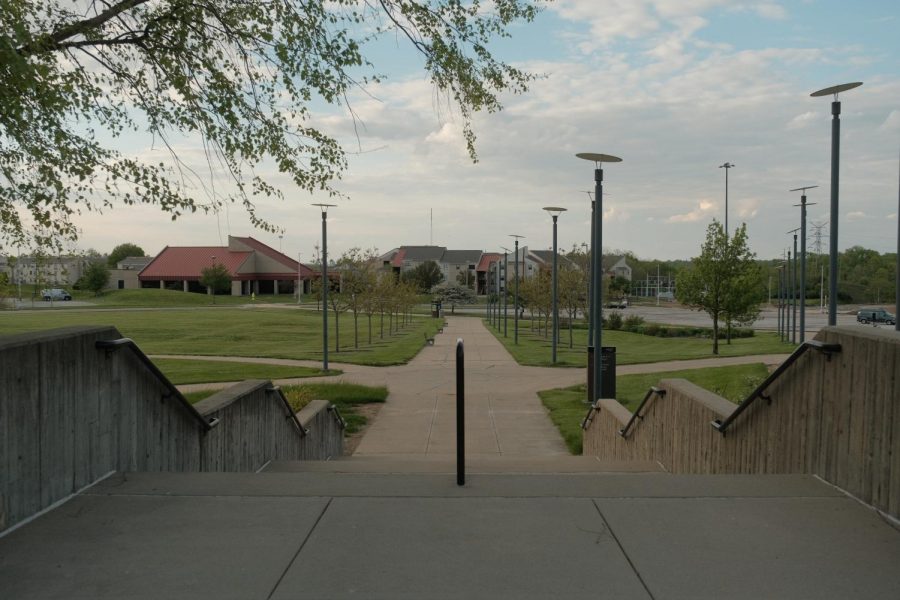 Housing announces changes for 2020-21 academic year
July 10, 2020
Housing announced updates on dining, shuttle service, cleaning, room assignments and other changes due to COVID-19.
Changes to Dining
Norse Commons cafeteria will be the only residential dining open for the academic year. Callahan/East Village Bistro will not be open during this year.
Tentative hours of operation for Dining Services, including retail restaurants are as follows:
Norse Commons Residential Cafeteria
Monday – Thursday: 7:30 a.m. – 10:00 p.m.
Friday: 7:30 a.m. – 8:00 p.m.
Weekends: Brunch: 11:00 a.m. – 2:00 p.m.
Weekends: Dinner: 5:00 p.m. – 8:00 p.m.
Starbucks
M-R: 7:30 a.m. – 9:00 p.m.
F: 7:30 a.m. – 4:00 p.m.
Weekends: Closed
The Travel Wagon
M-R: 10:30 a.m. – 7:00 p.m.
F: 10:30 a.m. – 3:00 p.m.
Weekends: Closed
SBARRO's
M-R: 10:00 a.m. – 7:00 p.m.
F: 10:30 a.m. – 3:00 p.m.
Weekends: Closed
SU Convenience Store
M-R: 7:30 a.m. – 6:30 p.m.
F: 7:30 a.m. – 4:00 p.m.
Weekends: Closed
Einstein Bro's Bagels
M-R: 8:00 a.m. – 4:00 p.m.
F: 8:00 a.m. – 3:00 p.m.
Weekends: Closed
Hours are subject to change for University closures and holidays.
All other locations are closed. 
Shuttle and Bikeshare services
The campus shuttle will operate approximately every 30 minutes. There will also be a new loop. Schedule and route are as follows:
NKU Campus Shuttle Schedule
M-F: 7:30 a.m. – 11:30 p.m.
Weekends: 10:30 a.m. – 2:00p.m. and 4:30p.m. – 8:00p.m.
Hours are subject to change for holidays.
The campus shuttle route will include:
Northern Terrace/Callahan Hall
Student Union/Rec Center/FUEL NKU
Natural Science Building
Norse Commons
Mathematics, Education and Psychology Center
The Bike Ridership Program will be prioritized to the Boothe and East Residential Villages to give residential students a greater opportunity to utilize the available bicycles. 
Cleaning
Kentucky Hall, Commonwealth Hall and Callahan Hall's F-, G- and J-Wing common bathrooms will receive an increase in cleaning, according to the email. All will be cleaned twice daily as following Centers for Disease Control protocols. Housing will be providing a cleaning solution and instructions for all other rooms to keep bathrooms as clean as possible. 
Assignments
Housing will be accepting voluntary contract cancelations until July 12, 2020. After, Housing will be reviewing available space and the number of students requesting to stay on campus and make further decisions.
"If we have more students that want housing than we have available space, we will have to make difficult decisions to reach our limited capacity of 1,020 beds," Housing said in the email.
Housing is anticipating getting assignments out to students by the end of July, or sooner, to give students and families time to plan. 
Keeping students in their originally selected rooms will be the priority. If not able, then it will be a comparable room when possible. Some students may be asked to move rooms they did not select on their housing application. 
Visitation
Residents will not be able to have any visitations in the residence halls for the full academic year.
No visitors will be allowed in bedrooms, even if they live on campus in another room. This is to prevent the spread of the virus should it come on campus. 
All students must continue to wear masks in halls unless they are in their assigned bedroom space. Students should not be unmasked in the presence of other students in residence halls, except for the quads in Callahan Hall, Northern Terrace and in line with the mask requirement by NKU.
Furniture
Extra furniture is unable to be removed from rooms despite decreased occupancy. Furniture will need to remain in its assigned room and should not be moved. 
Lounge furniture will also remain in lounges and should not be moved to individual student rooms.
Housing encourages that if you have any questions, to attend the University Housing Town Hall on Thursday, July 9, 2020 from 6:00 p.m. – 7:00 p.m. To sign up, please visit the following link: https://connect.nku.edu/register/?id=6df2f151-d0f2-458f-86a3-5c27ea408579. If you have already registered for the Housing Town Hall, you do not need to re-register.