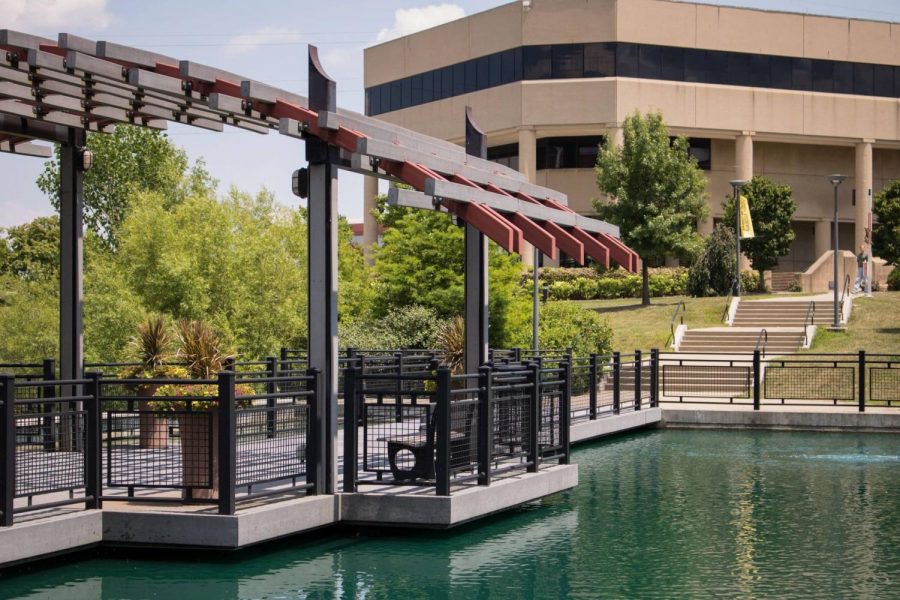 Provost announces Fall semester hybrid approach
Semester to open in stages throughout the summer
May 19, 2020
Provost Sue Ott Rowlands announced recommendations for campus to undergo a hybrid approach to the Fall 2020-21 semester.
This plan, called "NKU Moving Forward," would progressively open campus with restrictions as follows:
"June 2020: Continuation of virtual operations with only essential personnel on campus;
July 1, 2020: A limited opening of some campus offices to offer services with reduced staffing; and
August 1, 2020: A wider opening of a blended, flexible environment that includes some in-person interaction with modifications that minimize the risk for our campus community. We will closely follow the Centers for Disease Control and Prevention and Kentucky's guidelines."
Rowlands said the recommendation is based on three principles: "The health and safety of students, faculty and staff; student success; and academic excellence."
NKU Moving Forward plans to incorporate new health guidelines and allow the University to adjust its response based on the COVID-19 situation.
The Preparedness Team recommends that the university continue to require facial coverings for anyone present on NKU's campus.
"Our facial covering requirement impacts faculty, staff, students, vendors and visitors on their return to campus," Rowlands said.
There will be an awareness campaign to reinforce the message and to instill this safety measure into our campus culture where there will be "Norse Up/Cover Up posters as people return to campus. The facial covering requirement may be extended into the fall semester, however, the University is monitoring the environment.
In the Spring Forum, President Vaidya said that feedback from the community is essential for NKU to take an active role to enhance NKU to be a more student-ready institution. To comment and provide feedback click here. Feedback is open through May 27.
For more information about facial coverings go here. Any questions not addressed in the guidance should be sent to covid19@nku.edu.
More information on the NKU Moving Forward plan can be found here.