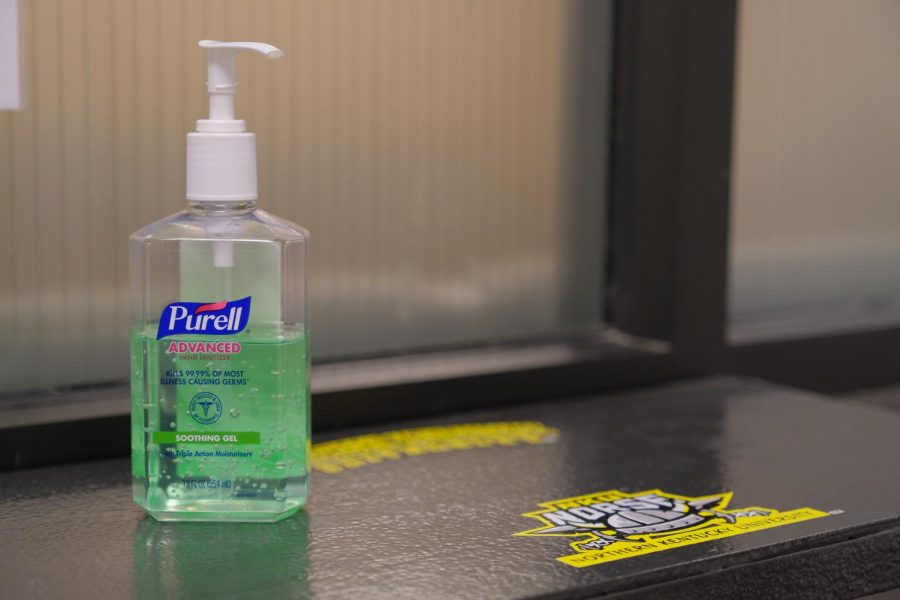 Ohio to open businesses starting May 1
Kentucky urges citizens to wear face coverings May 11
April 28, 2020
Ohio and Kentucky have amended their stay-at-home directives, both state governors announced in separate statements yesterday. 
Ohio will begin opening some non-essential businesses on Friday, as part of Governor Mike DeWine's plan throughout the next few weeks. Kentucky citizens will be highly encouraged to wear face masks in public beginning May 11, according to Governor Andy Beshear. 
Ohio
Non-emergency medical procedures will be able to move forward beginning on Friday. Office work can return on May 4. On May 12, retail stores will be allowed to reopen. 
DeWine's plan is not intended to completely reopen all businesses. According to the Cincinnati Enquirer, "Some businesses, such as daycares, hair salons, gyms and dine-in restaurants, won't reopen just yet."
The businesses will still be mandated to adhere to health and safety procedures. Employees will have to wear face masks and stand six feet apart from one another. Daily sanitization of shared surfaces and staggering of scheduled employees is also required.
Kentucky
Citizens are asked to wear facial covering in public effective May 11. Options for facial covering include surgical masks available for purchase or cloth masks that one can make at home from an old T-shirt.
People do not have to wear masks at home, according to Beshear. The directive is intended to be carried out when a person is in public or around non-shared residents. 
The directive does not have an expiration date and could last until a vaccine for COVID-19 is developed. 
Citizens are encouraged to comply with the order because it could impact how the state further proceeds. According to The Courier-Journal, "If more people are covering their faces in public, more business can open."
Businesses are allowed to refuse service if a customer is not wearing a face mask. 
No one will be arrested or charged if they are not compiling with the order. Police officers will approach those noncompliant and ask them to use a mask, but no punishment will be issued.