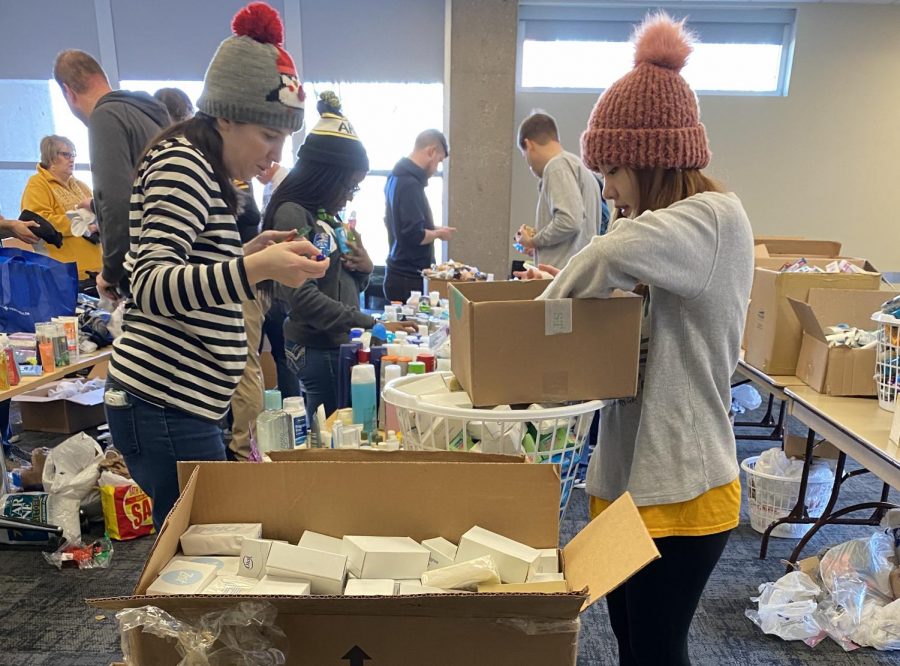 Students, faculty, staff volunteer for MLK Day of Service
On Monday, NKU assembled to give back to the community
January 21, 2020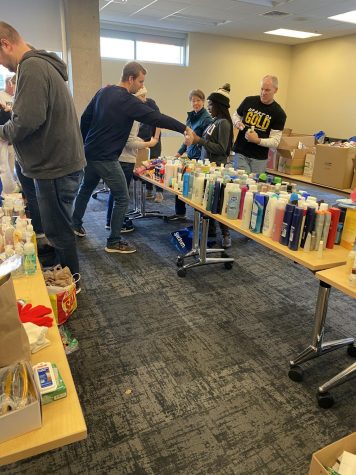 More than 600 NKU students, faculty, staff and alumni volunteered on campus to honor the life and legacy of Dr. Martin Luther King Jr. at the second annual NKU Day of Community Service, according to Arnie Slaughter, co-interim chief student affairs officer and dean of students.
Last year President Vaidya challenged faculty and staff to be active participants along with students in community service days, Slaughter said. 
Slaughter welcomed volunteers before they made their way to one of 19 service locations on and around campus, including FUEL NKU's care closet, YMCA Camp Ernst, the Women's Crisis Center and Maslow's Army.
"We have had about 30 projects for individuals that wanted to participate, from writing Norse notes, to volunteering, to the arts projects for children and for senior citizens as well as some active projects that help kind of clean areas and make them more friendly for everyone that's visiting the area," Slaughter said.
Slaughter said the day of service is a great opportunity for faculty, students, staff and others to work together and show solidarity through bettering the community.
Director of African American Student Initiatives Carlous Yates addressed the crowd at the morning program that was held before the service projects were conducted.
"It's important to see the unity within the communities going out and being able to do service as a unified force, but also just remembering what [Martin Luther King Jr.] gave his life for," Yates said.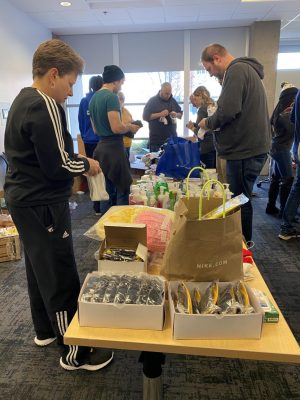 One of the service projects completed on campus was assisting Maslow's Army, a non-profit organization that helps the homeless population in Cincinnati obtain food, clothing, toiletries and more.
Eunice Yankson, sophomore political science major, put together hygiene kits for Maslow's Army to pass out to the community along with other volunteers in her service group.
According to Yankson, giving back to members of the community is important because she would want someone to help her out if she was in need.
"It's always a good reminder to everyone that there's always work to be done. There's always somebody that needs help. Even if you feel like you can't give back, putting together hygiene kits is something that you can do to help a person that you might never meet in your life," Yankson said.