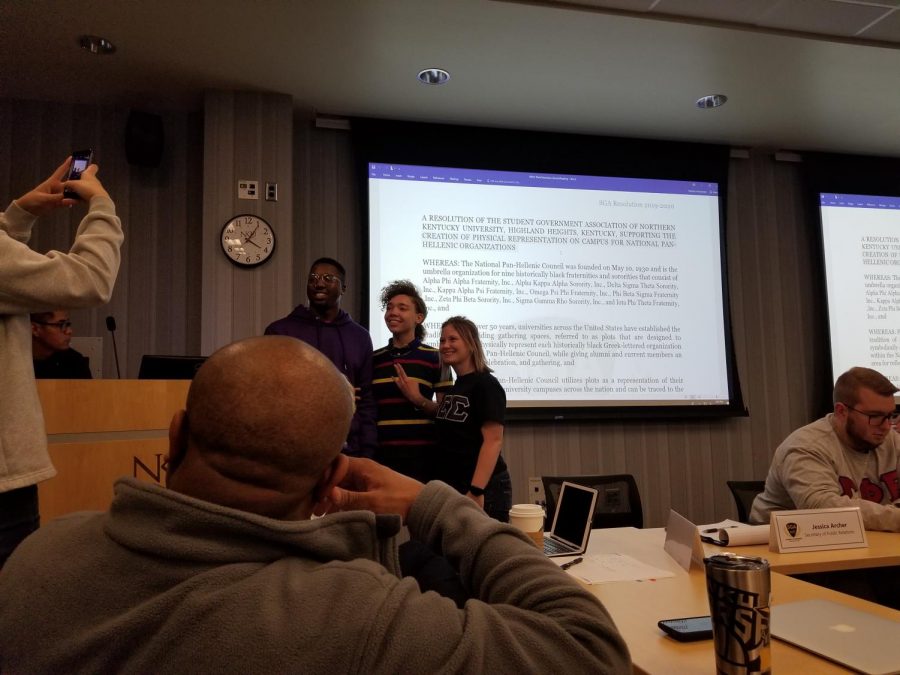 SGA passes resolution for NPHC plots
November 6, 2019
CORRECTION, 10/6: A previous version of this story included a misquote from president Jarett Lopez. The inaccuracy has now been corrected. We regret this error. 
Passing the first resolution
During Monday's meeting, the first resolution of the 2019-20 legislative session was read for a second time and passed. The resolution was read by Committee Chairwoman of University Improvements Noelle Brooks and Sigma Gamma Rho Sorority Inc. member Aliya Cannon. The floor was then opened to SGA members to ask questions or make amendments to the resolution. 
The resolution asks that the university provide physical representation on campus for National Pan-Hellenic Council fraternities and sororities. Cannon clarified that while the plan is to have nine plots, one for each of the 'divine nine' organizations, it will all be part of one installation. 
Following questions about specifics of where the installation will be, costs to the university and what will happen to the landscaping that is already by the Math, Education and Psychology building, Vice President Shelby Sanford reminded senators that it is their job to offer their support and not figure out all the specifics.
The resolution was passed with unanimous consent. 
"It goes to show that our resolutions aren't just the things we want to do," President Jarett Lopez said. "We have to seek out students who want us to work and support something on their behalf." 
Improvement initiatives
Mike Hales, interim vice president for administration and finance and chief financial officer, gave an update on process improvement initiatives. Hales shared the variables and processes necessary for improving processes on campus to be improved—such as hiring. 
Other Announcements
Secretary of Public Relations Jessica Archer said she is planning on re-doing the allcard. Archer said the design has not been updated since 2012. 
SGA will be hosting Victor Talks Nov. 12 from 5 – 7 p.m. in SU 107B. The Safety Walk is Nov. 6 and is from 4:30 – 6 p.m.
RELATED:SGA on NPHC representation on campus, What's Happening in SGA