Choral director steps down after sexual harassment investigation
March 19, 2018
SOTA Choral Studies Director Dr. Randy Pennington resigned on Friday after a university investigation found he violated its sexual harassment policy.
Four students and a faculty member brought concerns to the university last October, and Pennington was put on administrative leave pending a Title IX investigation on Oct. 23.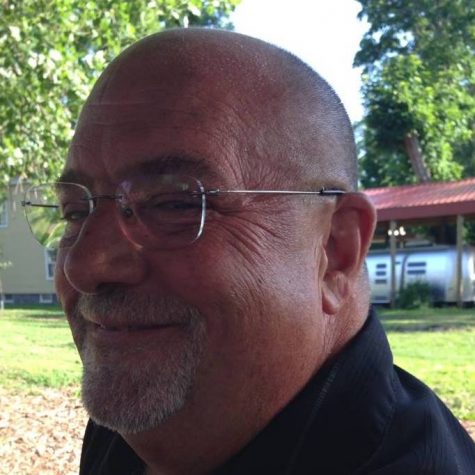 On March 16, interim president Gerard St. Amand sent a letter to faculty members, which stated that the investigation had concluded. On the same day, Pennington agreed to bypass a formal hearing of his termination after discussing with administrators.
"He also has submitted his resignation, thereby ending his employment at NKU," the letter read. "He will not return to teach at NKU or in any other employment capacity."
Pennington began teaching at NKU in 1994 and directed men's, women's and coed vocal ensembles.
Pennington is listed on the Kentucky Music Educators Association website as District 6 president, representing eight northern Kentucky counties. He became music director at Loveland Presbyterian Church in Loveland, Ohio in 2013 and worked at Christ Church in Ft. Thomas until 2011.
From 2007-2011, he served as a Youth/Student Repertoire & Standards Chair for the Kentucky American Choral Directors Association.
Before coming to NKU, Pennington worked at Adams State College in Alamosa, Colorado. He is originally from Tucson, Arizona.
In a university statement, spokeswoman Anna Wright said that "NKU is committed to fostering a safe and inclusive educational and work environment free from sexual harassment or discrimination of any kind."
The statement went on to say that, as the resolution of the issue demonstrates, the administration takes sexual harassment allegations seriously.
"We have a robust policy in place for investigating issues of this kind and we take appropriate actions as warranted," the statement said. "Only when an investigation is concluded and final action has been taken can the university comment on matters like this."
Pennington's attorney, N. Jeffrey Blankenship, responded to the university's letter in an email statement to the NkyTribune on Monday morning. 
"Despite 23 years of lauded and exemplary performance, only recently were any complaints made for incidents, which, even if true, would only show an innocent course of conduct," the email read.
Blankenship said that was "absolutely no overtly improper sexual conduct in violation of any NKU policy."
Referencing the case of former Chase Law Dean Jeffrey Standen, the statement claimed that NKU is attempting to make amends in the wake of recent backlash.
"The school made a finding of a violation of NKU policy, and yet still made the offender the highest paid professor in that college," Blankenship wrote. "We believe, therefore, that NKU is proceeding in a self-serving manner intended only to protect its self-interest and improve its public image."
The statement also noted Pennington's two battles with cancer over the years, of which Blankenship said has left him too "physically and emotionally fatigued to wage the war for his reputation that he would have otherwise chosen to fight."
Though Pennington voluntarily chose to resign from his position, he asserts that he his innocent in the wake of such allegations.
Read the full text of St. Amand's message to faculty here.
If you've been sexually assaulted or harassed, there are resources for you. Visit the Norse Violence Prevention Center at nvp.nku.edu/support.html or in person in SU 304 from 8:15 a.m. to 4:30 p.m. Monday-Friday. The NKU Ethics & Compliance Hotline is available 24/7, and anonymous reports can be made at 1-855-597-4539 or www.nku.ethicspoint.com. Call (800) 656-4673 to be connected with trained staff of RAINN's Sexual Assault Hotline. Call the Women's Crisis Center in Covington 24/7 at (800) 928-6708.
This is a developing story. Check www.thenortherner.com and follow @northernermedia for updates.