Parking, housing and dining rates increase
March 14, 2018
NKU's Board of Regents approved raising fees for parking passes, housing and meal plans at their Wednesday meeting.
The new rates will go into effect next fall. Here's a breakdown of the new fees:
Parking passes
A one-year student pass moves from $240 to $250, and a faculty and staff one-year pass rises from $370 to $385.
Fee increases for passes will cover construction and restoration of lots for the next three to five years, according to Board materials.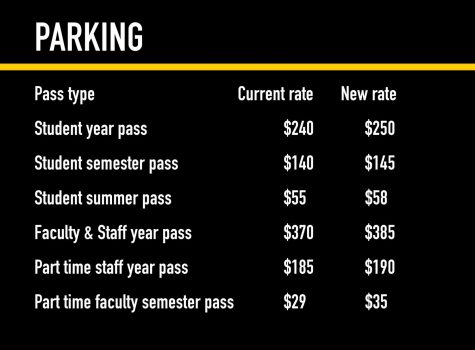 Housing
Housing costs will increase by between $50 and $200 depending on room. Housing will increase by 4 percent again next year, and 3 percent every school year until 2023.
The increases will cover future housing renovations and deferred maintenance, as well as cover rising fixed costs, life safety updates and more.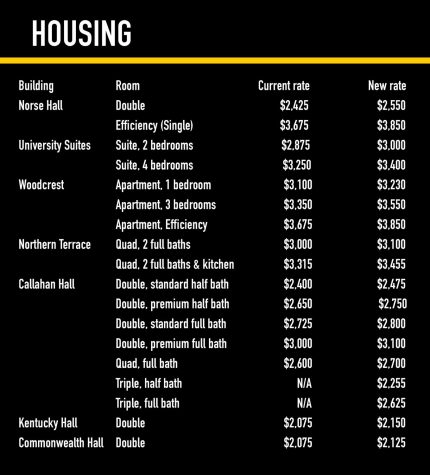 Dining
Meal plan costs increase by between $50 and $55, a nearly 4 percent increase across-the-board.