Grant allows Japanese program to expand with possible major in the works
March 2, 2018
NKU's World Languages and Literatures Department received a $15,000 grantーNKU agreed to match this by $5,000一 to increase the amount of Japanese courses offered.
Dr. Junko Agnew hopes that grant will help transition the Japanese minor-only program to its own major.
Agnew, a part-time Japanese professor, applied for the grant last summer and has been the driving force behind the effort to expand NKU's program.
Agnew, alongside Makoto Nakamura, a Japanese professor, has developed the course proposals over the last year for upper-level classes that will explore more contemporary Japanese culture. Agnew expects the new proposals to be approved by the end of the current Spring semester, but said that's only the first step of many to ensure a Japanese major at NKU.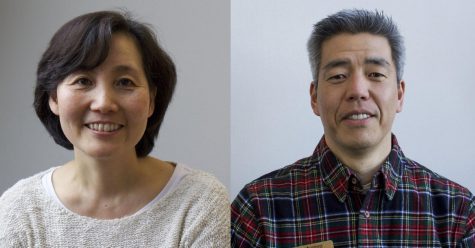 Nakamura has worked closely with Agnew to help expand the program, and said he never thought to apply despite the fact that he knew about the grant. Agnew, however, had.
"She's [a] soft spoken, kind of nice, little, well-mannered lady but she doesn't stop at anything," Nakamura said."So, she applied and she got it."
Agnew recognized the potential of the program, which has consistently grown in number of students over the last 10 years. According to Agnew's proposal, the Japanese minor had 64 students in 2016, right behind Spanish with 71, the largest language program.  
Agnew and Nakamura conducted an informal student survey that showed 78 percent of Japanese students would be interested in a Japanese major if NKU offered one.
"I just want students to get excited about studying Japanese," Agnew said. "Both Makoto and I are hoping just to have students get excited and then send them to Japan."
Agnew and Nakamura each noted their students' enthusiasm for learning Japanese and encourage them to study abroad in Japan to immerse themselves in the culture and strengthen their desire to learn.
"By the time I retire I would like to have sent 1,000 Americans to Japan to study, to work, to live, to sightsee or whatever," Nakamura said. "[They] go over to Japan and learn the language and culture, they all come, almost all of them come back fluent."
Austin Mayfield, a senior International Studies major, minoring in Political Science and Japanese, has taken many classes with Agnew and Nakamura, and said Agnew's classes played a big role in his decision to continue studying Japanese.
With encouragement from his professors, Mayfield studied abroad in Nagoya, Japan last spring.
"Both were influential on my study abroad," Mayfield said. "Nakamura's classes definitely prepared me more for it, but Dr. Agnew was the one who wrote my letter of recommendation."
Currently working on an Honors Capstone on Japanese and American Pop Culture, Mayfield credits his study abroad experience and Agnew for fueling his interest.
Beyond wanting a more comprehensive experience for students, Agnew wants to bring more full-time faculty to the program. Nakamura is currently the only full-time faculty, but Agnew would like to see that number rise with the addition of courses and creation of a Japanese major.
Schools that receive the Japan Foundation's "Salary Assistance Grant for Japanese Courses" are allowed to apply for the grant again the following year, which Agnew fully intends to do when the grant expires this summer, noting that much would need to be done next year.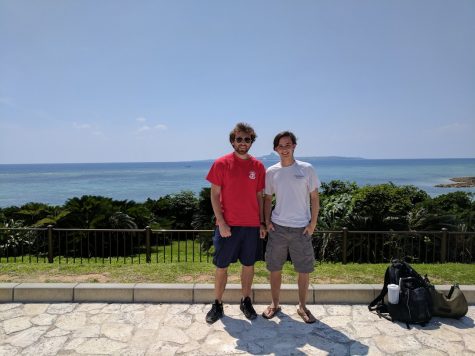 According to its website, "The Japan Foundation is Japan's only institution dedicated to carrying out comprehensive international cultural exchange programs throughout the world."
"We wanted to apply for the grant to get the full-time position[s]," Agnew said. "Once the major is approved, then probably the university will recognize the need to create more full-time instructors."