After harassment complaints, Chase Dean resigned in December, could return as professor in fall
February 21, 2018
Chase Law Dean Jeffrey Standen resigned in December after three women, two of them former students, complained of sexual harassment to the university.
The Cincinnati Enquirer first reported on NKU documents showing that three complainants said Standen made them bend over, dance in front of him, rearrange books on high or low shelves while he watched and other demeaning acts.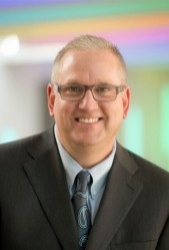 NKU Director of Public Relations Anna Wright confirmed Provost Sue Ott Rowlands accepted Standen's Dec. 8 resignation as dean effective June 1.
Standen has the opportunity to return as a professor under the rules of the faculty handbook (section 1.8.3 on page 20, Appendix A on page 135).
Wright said the university "responded swiftly" to begin investigating based on rumors before the three complainants submitted written statements.
Senior Title IX coordinators Ann James and Rachel Green investigated and conducted interviews in November. Provost Ott Rowlands advised Standen of their findings on Dec. 7; he tendered a resignation the following day.
Wright said the investigation did state an "unhealthy culture of fear, intimidation, and bullying," but did not uncover "sufficient evidence to support sexual misconduct."
In reaction to The Enquirer article, Wright said in a statement that "NKU stands by how we handled this matter."
The Northerner is working to obtain the documents involved in the investigation.
Standen has been on a paid leave of absence since mid-November 2017 and will continue on leave until the end of May.
Standen was named Chase Law dean in March 2013 and succeeded former dean Dennis R. Honabach. Standen taught courses in sports law, gaming law, evidence and remedies.
Prior, he was associate dean for academic affairs and faculty research at Willamette University College of Law. He was a visiting professor and scholar-in-residence at University of San Diego and University of Virginia, respectively.
This is a developing story and will be updated.