A look inside the HIC construction zone
Health Innovation Center update: Construction ahead of schedule, under budget
December 6, 2016
Once a metal skeleton, walls are now going up as the construction of the Health Innovation Center has reached its halfway mark, according to Project Manager Mark Jones.
Jones said construction, which began in January, is ahead of schedule, under budget and set to complete in January or February of 2018. The building should be fully operational by that fall semester.
"There is a period of time where we test all the systems. We make sure everything is working, then we begin to move in the furniture and equipment," Jones said. "We will begin to bring in faculty and staff right at the end of spring semester and use the summer for training and activation so it would open up in the fall semester."
The construction project includes a full renovation of the old Founders Hall, which is roughly 110,000 square feet.
Once complete, the five-story facility will boast 205,000 gross square feet with 135,000 assignable square feet, which will house various research and teaching labs, technology-rich classrooms, learning studios, simulation rooms and exam rooms for clinical skills students.
Students will notice a major change when they enter the renovated Founders Hall.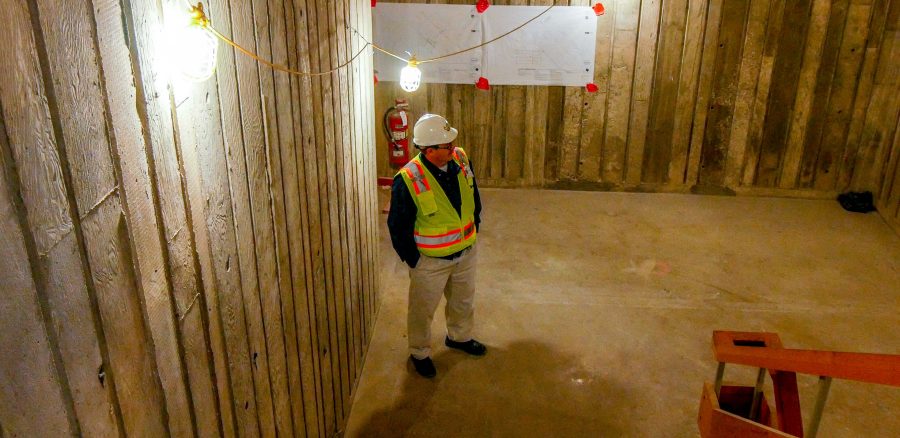 One of the defining architectural elements of Founders Hall was the glass greenhouse room in the front entrance facing Landrum and Steely Library. According to Jones, the greenhouse has been replaced with a new architectural facade, one that mimics the new addition of the opposite side.  
"Once you go inside Founders Hall, it is going to be one continuous space," Jones said. "Between the finishes and the look, you will not be able to tell the difference between the addition and the renovation."
HIC to feature state of the art technology
Once the building is complete, it will house a 40,000 square foot simulation space, thanks to a donation from St. Elizabeth Healthcare. This space will feature 48 stations that simulate hospital beds, complete with interactive patient mannequins that would respond like real patients.
"We will have biology labs with vivariums in there, along with a cafe and an open forum space for students to study and reflect, and a large atrium in the center of the building that goes up five stories," Jones said.
For Provost Sue Ott Rowlands, the mannequins are one of the most exciting features.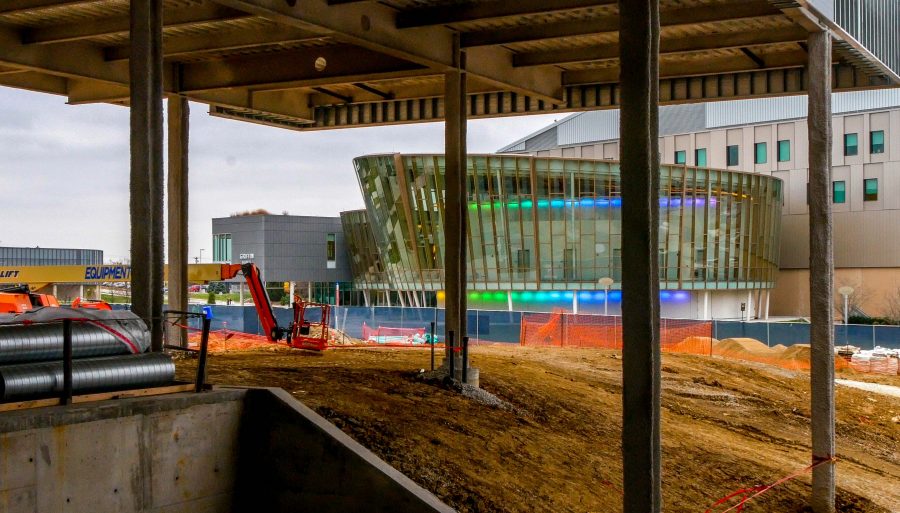 "There are a variety of spaces where students who are working on nursing or allied health degrees will be able to interact with high definition mannequins that respond as a patient would respond," Rowlands said.
   Another feature included in the HIC is lecture capture, a technology that Jones said NKU hopes to have in every building in the future.
"Every classroom will have lecture capture," Jones said. "By that we mean we will have data and voice capture of every single lecture that is done in the building."
Facility to spearhead healthcare education
The university hopes to be able to work with other universities and hospitals to address the region's growing health issues and to lead NKU into the future of healthcare education.
"Our job as regional based comprehensive university is to help improve the overall health of the overall population of this region," Rowlands said. "We know that we have some critical population health issues such as obesity, diabetes, and cancer, but probably our biggest crisis now is addiction."
By addressing rising health issues in the medical field right now, the HIC will provide students with real world experience that will not only educate them in a constantly changing field, but better the health of the local community along the way.
Gary Ozanich, the associate director of research for the HIC said for too long, healthcare was just focused on what goes on inside four walls between patients and doctors.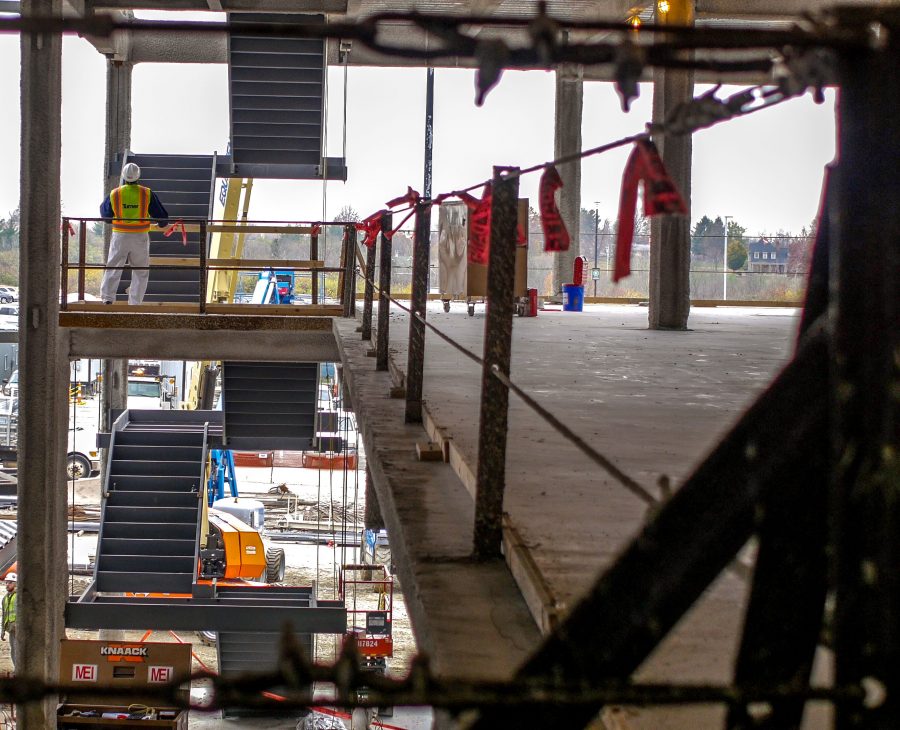 "We're finally moving healthcare into the 21st century with the use of technology, and that has to permeate in your education," Ozanich said. "It's no longer just physical health, but it's behavioral health, it's mental health. There is so much more to wellness than just seeing your physician once a year."
According to Ozanich, the university recognized the outdated health programs in many local universities, including NKU, and understood that in the medical field, it is important to have updated technology to be considered legitimate.
"The one thing that is constant in healthcare is change," said Ozanich. "If there is one thing that our HIC can do for students it is to train them to operate in an ever-changing healthcare environment."
Multidisciplinary learning
This new educational hub will affect students studying nearly all subjects, and will feature new programs from almost every college.
"Basically all of the colleges on campus will be introducing new certificates, new minors or new degree programs as part of the Health and Innovation Center," Ozanich said.
The students will have the opportunity to work and interact with others in a multidisciplinary setting unlike any other on campus.
"There is a lot of classroom space that is nontraditional that encourages teamwork and groupwork," Rowlands said.
Many of these nontraditional practices have experienced a growing amount of support over the past few years, and the HIC seeks to combine traditional with the newer nontraditional educational practices.
"There is an appreciation for wellness undoubtedly," Ozanich said. "But also for meditation and mindful approaches to help as opposed to just pure treatments, not to say that science is not at the foundation of all of this, because it certainly is."