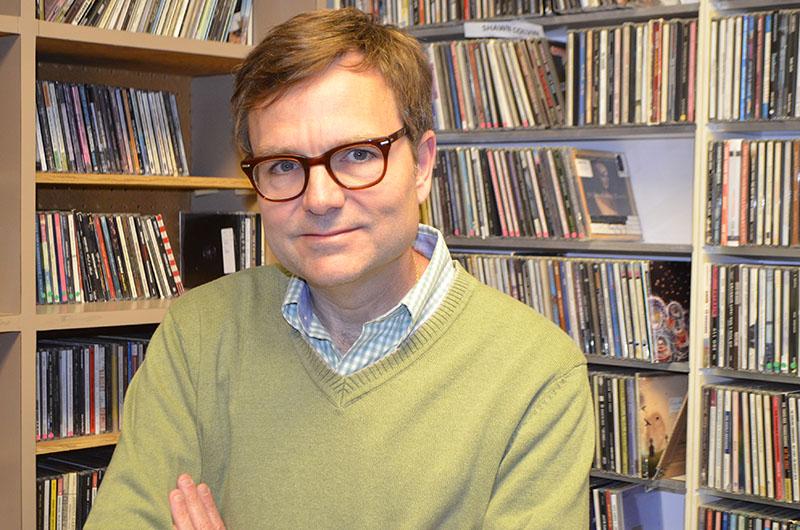 'Save WNKU' petition fights station's potential sale
September 3, 2016
She thinks WNKU has been taken for granted, and now that the local radio station's future is uncertain — she's fighting to save it.  
Along with her staff, Courtney Phenicie, editor-in-chief of CincyMusic.com, assembled the petition 'Save WNKU' in an attempt to save the decades-old station. Since May, the petition has  3,194 signatures, and this number grows daily.
The petition follows President Geoffrey Mearns' campus-wide email in April, saying the university should explore the possibility of selling WNKU-FM and its assets.
"This step is one that I do not make lightly," Mearns said in the email. "WNKU has been part of our university and our community for more than three decades."
CincyMusic.com's petition and open letter asks NKU to consider maintaining the station as is, citing its presence as a cultural cornerstone to the Northern Kentucky and Cincinnati region.
"It is a catalyst for creating a better, more inclusive, and engaged community," the open letter on CincyMusic.com said. "WNKU is a champion for our region—for our music, our arts and culture, our neighborhoods, and our community organizations. WNKU celebrates diversity, brings people together, and encourages community engagement as we do."
Musicians whose roots are tied to the region, such as Walk The Moon, Heartless Bastards, The National and Wussy showed their own marks of support alongside a breadth of people in the Greater Cincinnati music, arts and business community.  
Our hometown local radio station @WNKU is in danger! Read + sign to support local radio + local music. #saveWNKUhttps://t.co/scG0EvY3n5

— WALK THE MOON (@WALKTHEMOONband) May 18, 2016
Please read and sign! @WNKU is integral to the vibrant unadulterated musical arts in Cincinnati! #savewnku https://t.co/4e08y68aeL

— ROOM FOR ZERO (@roomforzero) May 18, 2016
Save @WNKU: Read our open letter to the chair of @NKUedu's Board of Regents #SaveWNKU https://t.co/Bw1l5WrcKj pic.twitter.com/3p7dbDqR9g

— CincyMusic.com (@cincy_music) May 16, 2016
Staff members of concert venues and promoters such as Bogarts, Southgate House Revival and the founders of Midpoint Music Festival also signed the petition in support of keeping WNKU's lifeline, so others can discover that local music is very much alive.
"I think, especially around here, we take [WNKU] for granted since it has been around for so long," Phenicie said. "We don't really think about it until someone says 'oh we're going to take this away' and then we're like 'Oh, wait! You can't do that.' Other markets don't have stations like WNKU, so they're very necessary."
Phenicie said WNKU has provided an outlet for local musicians to be heard and discovered. As the station has grown throughout its years, it has also pervaded through the region as a valuable asset to the music and cultural scene.
"WNKU is a station that plays local music, so it's valuable to us and it's valuable to the whole community," Phenicie said. "For years that's what they've been doing, so we felt the need to keep that going."
Mearns' announcement to consider selling the station followed the statewide budget proposed by Gov. Matt Bevin. The proposed plan will cut 9 percent from the state's budget over the course of two fiscal years, which includes an immediate 4.5 percent cut to higher education funding.
Nearly two months after NKU announced the potential sale of WNKU, the university signed a yearlong contract with Kalil & Co., an Arizona-based media broker.
Over the last five years, the average subsidy from the university to WNKU's operations has been $600,000 per year. Last year, the subsidy was $900,000.
University spokesperson Amanda Nageleisen gave the following statement in an e-mail.
"WNKU has been an important part of our University and our community for more than three decades. However, WNKU has also required a substantial subsidy from the University: $3.3 million over the past five years, including $900,000 last year alone.
"These are difficult economic times for the University in light of the recent state budget cuts and our rising pension costs. We have a responsibility to examine all that we do, including whether this subsidy is one that we can continue to afford. The future of WNKU has not been determined, and the University continues to work with Kalil & Co. to explore all of our options."
Upon contacting WNKU, employees told The Northerner to obtain a comment from the university.