Female entrepreneurs share their road to success
Women of color shared their success stories to students and faculty
November 13, 2019
During the first annual Women's Entrepreneurship Week, NKU invited women of color to share their experiences as entrepreneurs with students and faculty. For Hennasha Candler, Taren Kinebrew and Karla Boldery, entrepreneurship is a long, enduring road of independence, innovation, frustration and joy.
Meet Karla Boldery
Growing up in Mexico City, Karla Boldery was surrounded by entrepreneurs at every street corner and dinner table.
When she was 10 years old, she was a cashier at her mother's private practice and routinely visited her father at his phone battery manufacturing shop.
That was the spirit of Mexico, according to Boldery. When she walked the streets of her neighborhood, she felt a sense of innovation and craftsmanship glow from inside the houses.
"In Mexico, if you go to any street, you can see a lot of homes that are gradually turning into some type of business," Boldery said.
According to Boldery, she experienced a culture shock when she moved to America. The "American Dream" wasn't as attainable in the United States as it was in Mexico.
"There are many more issues when starting a business here because there's so much regulation and everything relies on credit. You can't have an idea and just do it," Boldery said.
After moving to the area, Boldery graduated from NKU with a master's in business informatics. She had been a coach for small
businesses for 10 years before joining La Mega Media as Cincinnati's Market General Manager in April.
With her experience, she said there is a common thread amongst beginning entrepreneurs when they first start out.
"I meet a lot of people that want to start a business just because. But they never really ask the right questions like, 'why is nobody doing this? What am I trying to accomplish by doing this?'" Boldery said. "There are very few people who invest the time to open their business for the long-term."
While she helped all types of small businesses during her tenure as a coach, Boldery had a specialized passion for those in the Hispanic community.
Boldery said she has worked with over 800 Hispanic business owners and noticed a cultural disconnection between an entrepreneur's need for networking and the Hispanic community's culture of independence.
"Looking at the statistics with minority groups, there is a self-belief that you can make it on your own," she said. "We're never good at asking for help. We are so culturally set that asking for help is a sign of weakness."
It is vital to the Hispanic community to change that perception, she said.
Boldery was the president of Cincinnati's chapter of the League of United Latin American Citizens' from 2014 to 2017. There, she started the Latina Entrepreneur Academy.
According to Boldery, the academy targets Latina women from all levels of entrepreneurship—whether they are still students or have already started their business. The academy focuses on teaching skills like administration and fundraising, as well as fostering a community for Latina entrepreneurs to seek support from one another.
Since its opening in 2016, the academy has had 100 graduates.
According to Boldery, the desire to help those in her community led her to partnering with La Mega Media earlier this year. 
In her experience as a small business coach, Boldery said the most rewarding part of the job was watching the evolution of fledgling entrepreneurs to successful business owners.
"I have a passion for seeing people make it through," Boldery said. "I've talked to a lot of people where the business was just an idea and years later, I see them growing and succeeding. And that has been the greatest satisfaction."
Meet Hennasha Candler
For Hennasha Candler, six years and one phone call changed everything.
"I always liked seeing pets cute," Candler said.
That's the origin story behind Edgy Pooch, a pet grooming service that has expanded into 21 cities such as Atlanta and Los Angeles. 
According to Candler, the success has felt like it happened overnight, though her business has been open since 2013.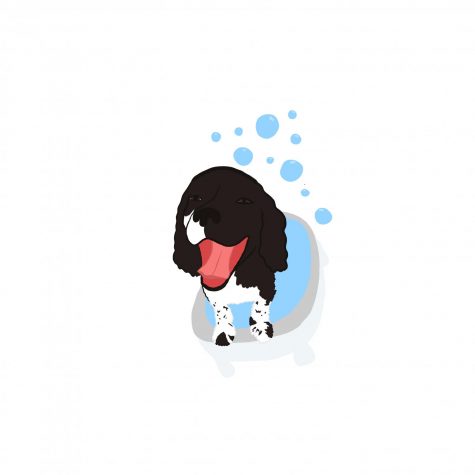 In April, Candler signed a contract with a pet company to provide her services outside of the Cincinnati area. But before the trips around the country, Candler remembered starting her business at Over-the-Rhine years earlier with a completely different business model.
When Candler first started her business, she had an intrinsic desire—like all entrepreneurs do—to make herself stand out from the pack.
"Most entrepreneurs have a certain energy about them," she said. "They have to be fearless and keep moving ahead of the times."
But becoming an entrepreneur had its learning curves, Candler said.
She grew up in a poverty-stricken area in Cincinnati, and was the first person to graduate high school and attend college in her family. According to Candler, these experiences made her transition into being a business owner very challenging.
"I didn't know anything about business. I learned from making my own mistakes and errors," Candler said. 
Because of outside circumstances, she also had to deal with constant re-evolutions of her business.
According to Candler, Edgy Pooch was originally a pet clothing and accessories store. But when she was forced to move out of her storefront location twice because of construction on OTR, Candler had to revise her company. To do so, she looked for a need in the Cincinnati community.
From there, she came up with a new idea: a pet grooming company that comes to the customer's house.
"The fact that we come to our clients makes us stand out," Candler said. 
Despite her success, she still has reservations about her worth as a CEO from time to time. She recalled an instance when a white customer asked her if she owned this business. Out of a reflex, she said no.
"I wanted to make them feel more comfortable," Candler said. "But then it was like, 'why should that make them feel that way? What's wrong with who I am?'"
Candler said she wants to encourage all entrepreneurs to pursue their ambitions, regardless of the many obstacles that stand in the way. 
According to Candler, the reward is worth the challenge.
"I went through hard times, but I never gave up," Candler said. "And it gets easier over time."
Meet Taren Kinebrew
Taren Kinebrew recalls standing at her grandmother's elbows in the kitchen, peering up at the mixing bowls as she listened to the soft-spoken instructions.
"I was always the kid that enjoyed baking," Kinebrew said. 
According to Kinebrew, food was a binding element in her family. Best memories were made sitting around the table, sharing food and warmth with one another.
At family dinners, Kinebrew said she was always tasked with making the dessert.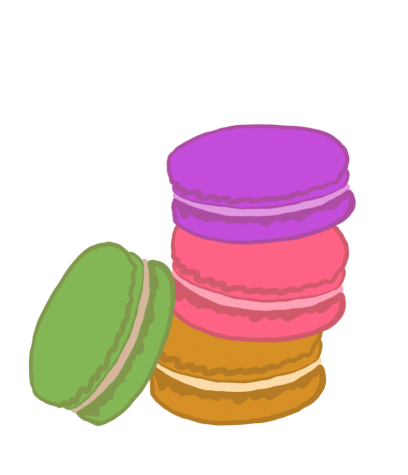 "The bakery came out of my passion. I've been baking my whole life," Kinebrew said.
But Kinebrew never envisioned herself owning a bakery. She worked as a programming analyst in Cincinnati for years until a casual conversation with a friend sparked an idea.
"She said to me, 'you should sell your desserts,'" Kinebrew said. "And I've been baking ever since."
Sweet Petit Desserts was founded in 2009 and has become a staple in Cincinnati's OTR.
According to Kinebrew, it was important to look for a gap in the community before establishing a new business. 
"When I started this business, I did some research and looking at the trends that were happening then," Kinebrew said.
She noticed a need for small desserts for parties and health-conscious customers.
"I want to teach people that they can eat real ingredients on a small scale," Kinebrew said.
When the bakery became her full-time job, Kinebrew said she still found a need to not only serve, but educate people through her baking. In 2016, she began visiting schools to host baking lessons.
"For most of these kids, I'm old enough to be their mom," Kinebrew said. "I feel like I am to them what my grandmother was to me."
Kinebrew was among the six women of color that were invited to speak at the "Redefining the Statistic" event during NKU's first Women's Entrepreneurship Week. The week was designed to highlight prominent women in local entrepreneurship roles.
According to Kinebrew, she was surprised to learn that this event was the first of its kind.
"It's kind of funny that no one has thought to do it before now," Kinebrew said. "But I think that's the nature of women in entrepreneurship. As a woman, we typically are the last to be thought of when it comes to recognition."
Kinebrew said she was honored to be involved in the first celebration and is certain it will be a success moving forward.
On the 10th anniversary of Sweet Petit Desserts, Kinebrew remembered the enduring challenge of maintaining her own business.
"I spent the whole 10 years building this business and figuring out what's next," Kinebrew said. "It's been a journey. I'm just thankful that I'm still able to do this."