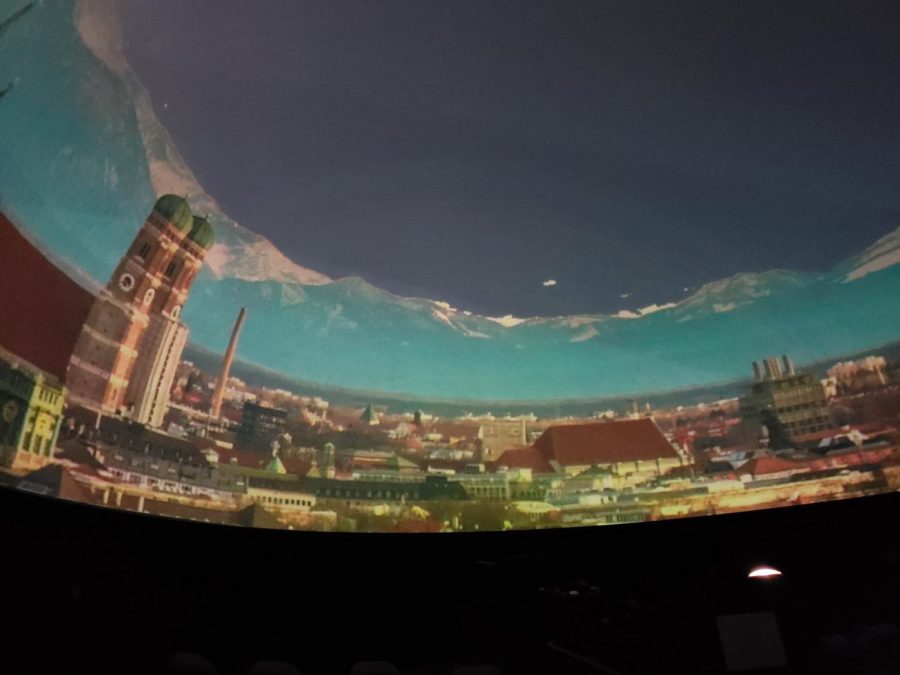 Planetarium's 'Dying with the Stars' shows how spooky space can be
October 25, 2018
From the ceiling of the tomb of the great Senenmut of Egypt to the explosive tombs of stars in space, Haile Digital Planetarium's Halloween special, "Dying with Stars," takes its viewers on a journey from Earth to the heavens.
All, of course, with a spooky twist.
Planetarium director Christa Speights said she wanted to find a way to tell a story about the stars and relate them to here on Earth.
"I've known about this German cemetery for a while and I've been trying to figure out, how do I incorporate it? Halloween is about telling stories…I kind of stretched it a little and told constellation stories from all around the world," Speights said.
The show will feature two actresses, theatre and physics double major Mary McNeil and musical theatre major Isabel Winkleski. McNeil and Winkleski are portraying two students who are studying abroad in Germany and later meet up again over the winter break in London, two locations that contain ancient astrological tombs.
McNeil said this is the perfect opportunity to her combine her two very different majors: physics and theatre.

"One thing with my majors is that I've kind of struggled with finding a way to connect them. This was the first opportunity I've had to combine them together and incorporate the two of them into one event," McNeil said.
McNeil said her favorite part of the show is being able to talk about the death of stars and black holes.
"It's so cool…It takes thousands and billions and millions of years to happen when humans are only used to 100 years tops," McNeil said.
Even if someone doesn't know much about astrology, McNeil said viewers will still find the show enjoyable, while learning some things they may not have been aware of beforehand.

"It's a cool experience. You get to learn about interesting things you would not have even known are a thing. Space is big and spooky," McNeil said.
While the show does include some intense moments, such as a brief explanation of what will happen when our sun dies, Speights said third graders and up will find this show enjoyable.

The final shows of this Halloween special will be on Friday Oct. 26 and Saturday Oct. 27 at 7:30 p.m. at the Haile Digital Planetarium. Tickets are $5 online or $8 at the door.