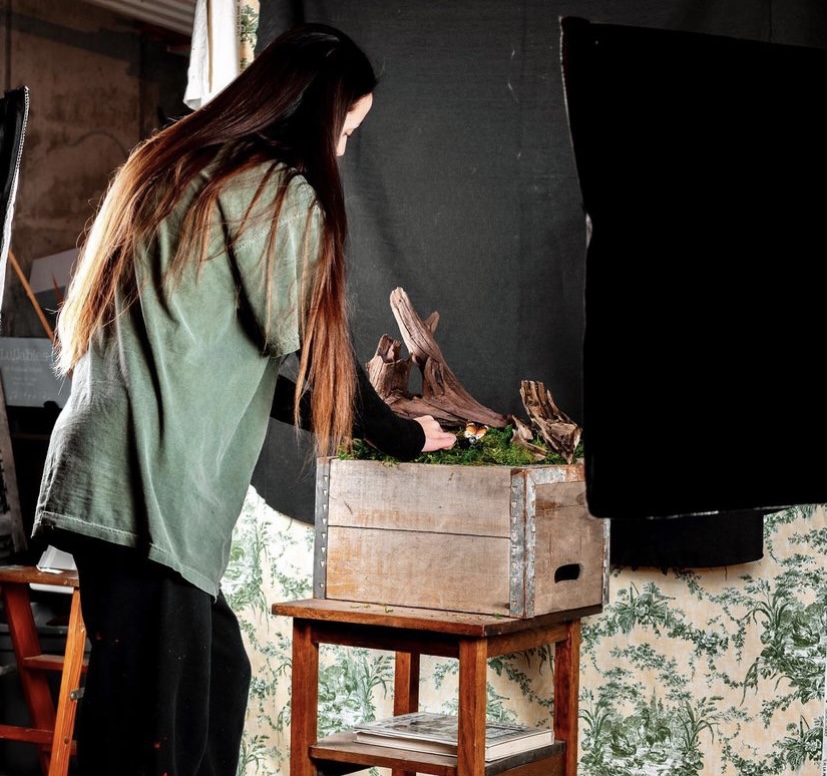 NKUsocial Instagram serves as unique place for student artists to share work
Assistant Professor of Photography Rachael Banks has created a unique space for the students at Northern Kentucky University who take her ART 317 class: Web and Social Media for Artists to share their work. It's the Instagram account @NKUsocial. Here, the students in her class post anything from their personal artwork to their home work station.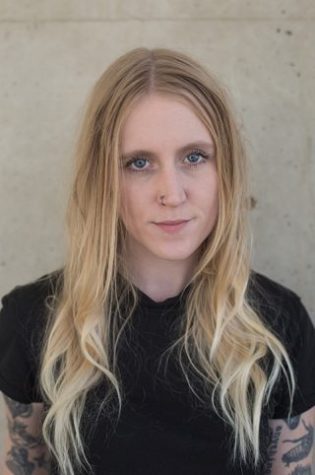 Banks is the assistant professor of photography at NKU. She was exposed to art from a very young age and has loved it since, pulling inspiration for her own work from the people around her as well as her life experiences. She started the NKUsocial instagram account, where students, as well as NKU alumni, post their own artwork or creative space. "The @nkusocial account was created first out of practicality… In short, I created the account for the personal and professional comfort of both myself and students – while also being able to cater to an NKU/education-specific audience.."
Banks definitely knows her students, as she went on to address many if not all of them by name and discuss their areas of expertise. She said one of her favorite things about the class is that the students are so diverse."Typically, I teach photography and my interactions are mostly with visual art majors and minor degree-track students. The web class allows me to work with students from areas outside of visual art. However, I do get more face time with art students who may not typically take a photography class. With the diversity of the typical ART 317 class population, there is also a wide array of talent and personality!"
Cameron Nielsen is a student in Banks' class, and therefore a member of the NKU social page.
Her area of expertise is photography, opting for nature and landscape shots. Nielsen explained the way the NKU Social account works stating, 
"Typically, once a week or so we will have a prompt that we use as inspiration for our social media post. This past week we had to post 1-3 images from our websites and write a brief caption about it. Each student has access to the account and professor Banks keeps track of who posts through us writing our name in each of the captions."
The things that get posted on the account are totally up to the artist. They just pick what fits best with the prompt for that week. Each student is given the login information for the account so that they can post the work themselves. As long as it follows the guidelines of the assignment, it can be posted.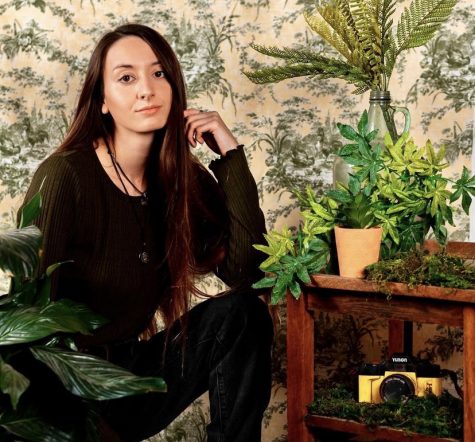 Nielsen's favorite thing about the NKUsocial page is the ability to see and take inspiration from other people's work. 
"My favorite thing about the account is the chance to see the other artists in my classwork. I get to see what other people that aren't photographers are up to. There are theatre majors, psychology majors and graphic design majors in the class so it is cool to see what each of these different areas are up to," Nielsen said.
Senior Photography Major Kaila Hicks is another student in Banks' class that posts on the Instagram account. She initially specialized in nature photography, but recently started working with studio photography at home. Hicks has her own personal art page as well as the NKUsocial account to post on. She described the differences between the two outlets, explaining that on her own account she only posts her finished photographs. However, on the class account, she has posted her workspace, in progress photos, etc.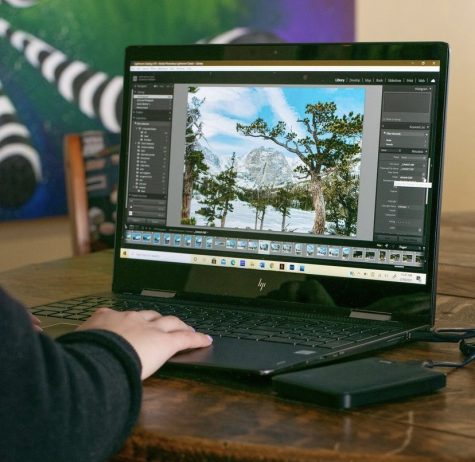 Despite the page being a requirement in Banks' class, students such as Hicks still expressed the feeling of having work on the NKUsocial page saying,
"I think it's pretty cool that past and future NKU art students are able to view my work on the account. I like that my work is exposed to a different community of people rather than people from my hometown."
The NKUsocial account serves many purposes. Not only is it a class requirement and something fun that Banks' students get to participate in, but it's also a learning experience.
Hicks said the account has taught her about using social media as well as keeping her connected so that she may find inspiration from other artists for her work and what to post on her own page. 
Hicks finds the account to be overall very useful. 
"It's just so much fun," Hicks said. "I love that my professor gives us these assignments each week with plenty of time to plan out. I get so excited to see what everyone else will post and it's cool to see the variety of everyone's different artistic styles."
These are just a few examples of work from students in Banks' class, however, there are many more to be seen. So, if you're looking to find even more artwork, or to explore the artists featured above, go follow @NKUsocial on Instagram!