Dance '20: Looking at the world differently
SOTA's Dance '20 aims to provoke thought in audiences
Racism, sexism and abuse are just a few topics students will be bringing to the stage in Dance '20. The School of the Arts' (SOTA) annual dance concert will be held on March 6-7 in the Corbett Theatre. The concert will feature the works of faculty, guest artists and nationally-renowned choreographers.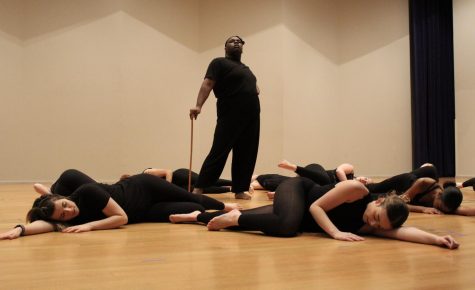 Je'Shaun Jackson, sophomore BFA musical theatre major, was inspired to audition for Dance '20 after attending Dance '19. Dance '20 will be his dance concert debut.
Jackson said the concert will demonstrate that one's ability to dance isn't defined by their body type or the color of their skin.
"Me personally, I'm working on my confidence of being a heavier-set person, being a person of color in a field that isn't necessarily geared towards that, showing that we can also do it," Jackson said.
Auditions for Dance '20 began right before the start of the spring semester. Each dancer can be a part of up to four of the guest-choreographed pieces. 
Tracey Bonner, the BFA dance coordinator, said that she hires external artists to choreograph pieces for the concert to give dancers the opportunity to work with professionals in the field. According to Bonner, dancers typically rehearse once a week, anywhere from two to four  hours per dance. 
"If they had four three-hour rehearsals, that would be like 12 to 15 hours. That's like a part-time job," Bonner said. 
Junior BFA dance major Janie Smith, who is performing in the annual dance concert for the third time, said each choreographer presented their piece and then selected which dancers they wanted in their number. 
"All of the guest artists submit the cast that they want and then I go through and figure out where it is best for everyone educationally to be," Bonner said.
Senior BFA dance major Frankie Montazemi and senior integrative studies major Anna Gortner are co-artistic directors of Dance '20.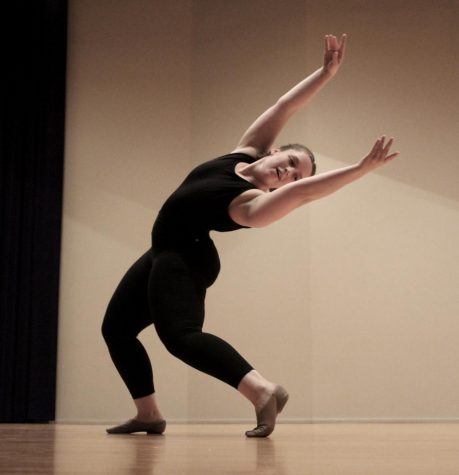 Montazemi will perform in several of the group numbers, along with a solo in a classic jazz piece choreographed by Bonner.
Besides the diverse styles of dance and performers, Montazemi said the most important part of the show is the stories being told.
"Jennifer Patrick's story, based on Isaiah Reaves' original work, touches on racism, sexism, abuse," Montazemi said.
Gortner, who has performed in the annual concert twice before, said it's been great to see all of the dancers push themselves because Dance '20 gives the students the opportunity to learn and work with styles of dance they wouldn't normally do.
Bonner said everyone should attend Dance '20 because it is full of thought-provoking art that will make people look at the world a little bit differently.
"Why not come support young artists in the making?" Bonner said.
For more information, call the NKU School of the Arts Box Office at 859-572-5464 or visit nku.edu/sotatickets.