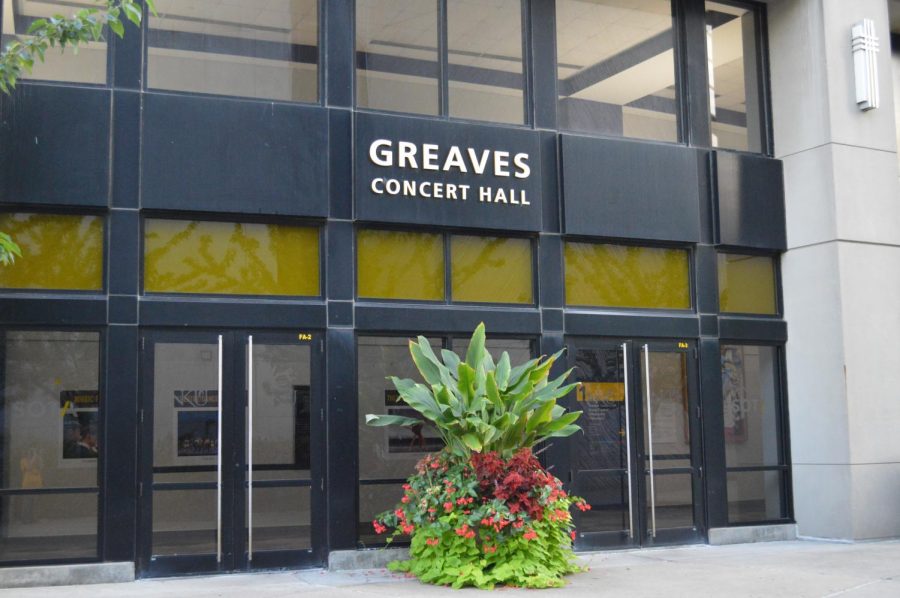 NKU faculty brass trio takes the stage in Greaves Concert Hall
Sunday night's concert exposed students to different forms of music
October 7, 2019
The faculty brass trio took the stage last night in Greaves Concert Hall for their inaugural first performance as a collective. In addition to the trio performances, they took turns at solo performances as well. 
The performances included first-year assistant professor and lecturer of low brass and aural skills Dr. Austin Seybert on the trombone, fourth-year professor and lecturer of trumpet and brass area coordinator Dr. George Carpten IV on the trumpet and fourth-year adjunct professor of horns, professor Linda Glover on the French horn.
The professors meet their students on a weekly basis for lessons, providing them with techniques, and for them, the recital was about giving the students the opportunity to see their professors in action and to see the techniques they were being taught applied in a real-life performance.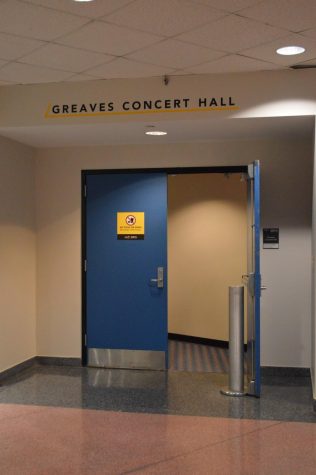 "We give them a lot of like detailed instruction on, you know, what you want to be doing as a professional performer, musician, music educator," Carpten said. "And so, we're preaching all these things, but they never get to really see us do them in real-time."
According to Carpten, students don't get the opportunity to see their professors practice what they're teaching, so these recitals are the brass faculty's way of creating that opportunity.
"We thought that was important for our current students to see us play as a collective unit, and then individually," Glover said.
Additionally, the recital was a great opportunity for the students to be exposed to different types of music literature that they might not have heard or thought to listen to before.
"They might see on a program and be like, 'Oh, I like that piece.' And then that'll take them to another piece. And then you know, and then it's like a chain of events," Carpten said.
As musicians, these students put in a lot of time practicing with their instruments. According to Carpten, however, the real growth comes from listening to the music. For Carpten, having a model of how the students want to sound when playing is just as important as getting a practice room and running through their drills. The goal is to encourage their students to listen to more than just their own instruments and branch out into different types and styles of music so that they can use those mental and oral images to produce their own sound that they want to create.
According to Glover, another opportunity that the students are given with the faculty brass recital is to hear a brass trio—something unique, as the students are more familiar with brass quintet music literature.
"A brass trio is not the most common grouping of instruments," Glover said. "I think that the group alone playing trios was very new for most of our students to hear."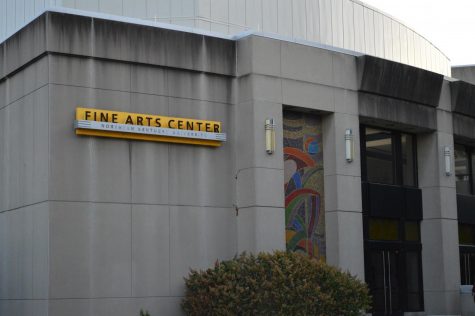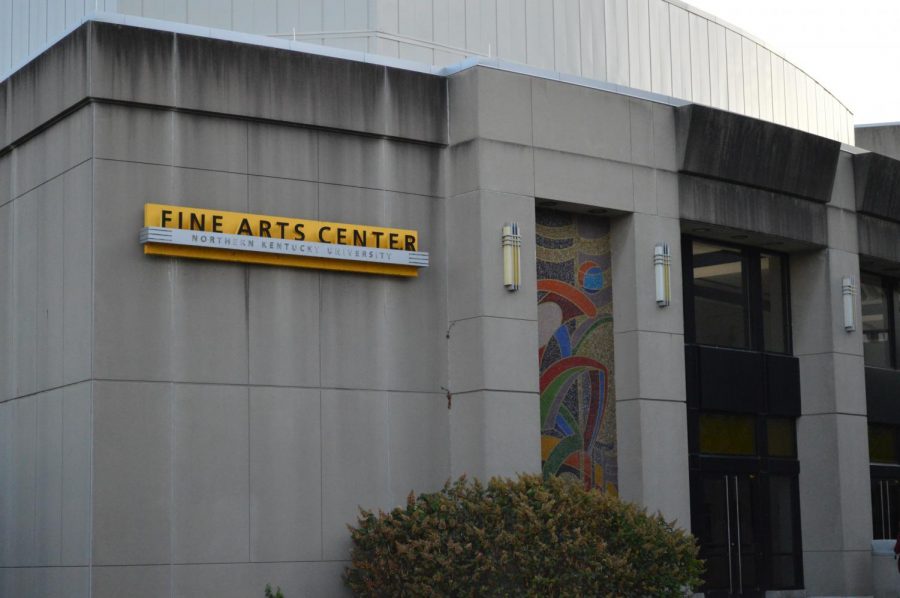 The trio played a variety of music last night, including some modern 21st century contemporary pieces as well as some more traditional pieces, allowing the students to gain an idea of the different types of styles that they can create with their instruments and do better understand what the professors are trying to teach them every day.
"It was almost like hearing the evolution of the brass trio and what it can do. And all three of those pieces are certainly different," Carpten said.
For Seybert, it's important for the students and the community to know that this is a free event that's open to the public that they can come to enjoy. According to Seybert, NKU has a lot of great instructors, and the faculty brass recital is a great way for the community and prospective students to see that and get exposure so that maybe they can come and check out the program for themselves. This faculty brass recital was the inaugural showcase for the professors, and it's Seybert's hope that as the recitals continue and people in the community, music educators and students at NKU begin to hear about the free event, the turnout for the recital will continue to grow.
"I think for growing the program, it's important for us to be visible to the community, but also to their prospective students, and show that they can come here and get a great education," Seybert said.
All three professors love performing and sharing their music and want to encourage the students and the community to come out to these free public events, which they plan to have once a semester.
"It's kind of like a hidden secret sometimes," Carpten said. "We don't really know that we have these things unless we have a friend involved in SOTA, but these concerts are available to students, faculty and the community for free."