'Marisol' wows with the weird and wonderful
October 1, 2018
The weird and unexpected; Seeing these things together creates something different than the norm whether in movies, books, plays, music, etc. And this upcoming October, NKU's Theatre and Dance program will be performing the play "Marisol," which falls under the category of weird and unexpected.
"Marisol" follows the story of a young woman working as a copy editor in Manhattan named Marisol Perez. After barely escaping an attack, her guardian angel visits her and tells her that she can no longer protect Marisol for the angel has been called to lead an angelic campaign throwing the human world into chaos.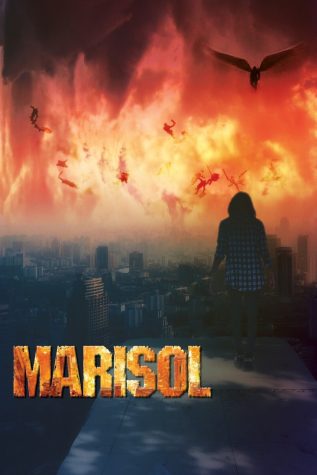 According to the summary provided by the NKU website, "'Marisol' is a poetry-infused dark fantasia that grapples with a combination of surreal situations, spiritual and social issues, and political consciousness – a fascinating mix of the gritty and the sublime."
The cast and crew are excited to perform the show. Holden Wiggins, the head stage manager for "Marisol" shared his excitement about the play.
"I think my favorite thing so far is that it's set in the apocalyptic New York City. It is such an interesting setting for a stage play," Wiggins said.
This is Wiggins' first production as head stage manager, which he mentioned is a challenge he is very excited to take on.
"I'm quite honestly just excited to be a part of this production because it is going to be such a weird and unique show! I love how different it is," Wiggins said.
For the prospective audience members who are wondering why they should come see the show, or what they should expect, Wiggins remarked that the audience should truly expect the unexpected with this show.
"I think they will be shocked by the story that unfolds before them," Wiggins said. "I think that the audience will begin to examine their own lives and what they believe in regarding all things supernatural. This play puts a lot in perspective for humanity."
"I want the audience to know that they should come in with an open mind to this show," Wiggins said. "They should be willing to experience it with no preconceived notions."
"Marisol" runs Oct. 23-28 in the Robert & Rosemary Stauss Theatre in NKU's Fine Arts Center. Tickets are available on NKU's website.