PREVIEW: Spring theatre lineup blends social commentary with classics
January 30, 2018
Whisking its audiences from New York City in the heart of the AIDS epidemic to the deck of a sailing ship and, eventually, to the tumultuous personal lives of a cast and crew putting on a Shakespeare production in the late '40s, SOTA's lineup of spring shows promises a diverse range of settings, themes and theatrical styles.
On Feb. 14, SOTA's theatre department will begin to roll out its series of four productions, opening with controversial political drama Angels in America and concluding with classic Cole Porter musical Kiss Me Kate.
Dance students will also have the opportunity to showcase their talents in Dance 18–which features the work of faculty and nationally renowned choreographers.
"Our philosophy as a program," said Assistant Theatre Chair Michael Hatton, "is that by the time a student goes from freshman to senior, they should have the opportunity to see, perform in, design in or work on a production from every major genre of theatre."
In addition to offering a wide range of styles from Greek drama to postmodernity, the department attempts to represent minority groups in their student body and audiences each semester.
"Last year, we did August Wilson's play, Ma Rainey's Black Bottom, which was a very specific time period in the African-American community in the United States," Hatton said. "This year, we're looking at the LGBTQ community in the 1980s."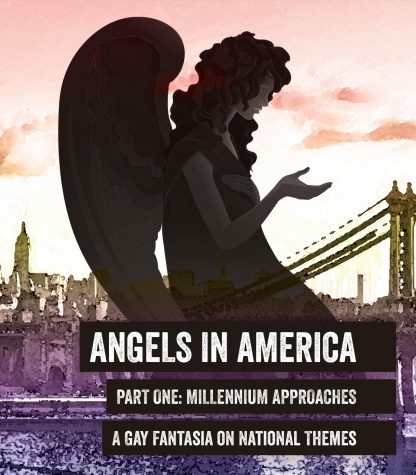 ANGELS IN AMERICA
Written by Tony Kushner, Angels in America tells the story of eight New Yorkers whose lives mysteriously become entangled as the AIDS epidemic devastates the city.
The metropolitan world of the mid-80s is introduced through the eyes of two couples. Mormon lawyer Joe Pitt and his wife Harper move from Salt Lake City to NYC in pursuit of work. Gay couple Prior Walter and Louis Ironson must deal with the news that Prior has contracted HIV. Domestic disputes ensue among the quartet.
Louis, unable to deal with Prior's illness, leaves the relationship. Harper battles an addiction to Valium. Joe comes to terms with his homosexuality, which has remained hidden for years. Prior receives routine visits from the ghosts of his ancestors.
A cast of four secondary characters join the fray, including Roy Cohn, a real-life lawyer who has worked with Donald Trump and Joseph McCarthy, and Belize, Prior's ex-boyfriend, who becomes Cohn's nurse when Cohn falls ill.
Hatton, who will direct Angels, says that although the play premiered in 1991, its themes feel as fresh today as they did then.
"Audiences that come and see this play will be shocked that the play was written 27 years ago," he said. "Just driving downtown, you see our city's homeless population: there's a homeless woman in the play. There's mental illness in the play: mental illness and how we deal with it is a huge topic in society and culture today. Even drug abuse. Even Harper's addiction to Valium reminds us of how close the opioid epidemic is to us right now."
Hatton said that he's most excited to present a play that allows audiences to see gay, male characters, completely.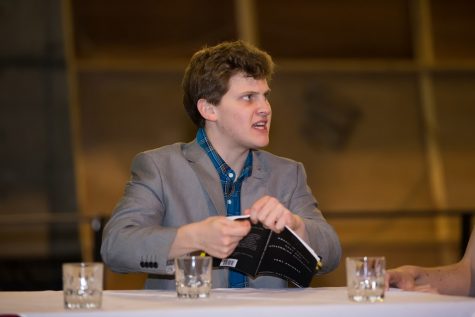 "We're not going to sugarcoat it, and try to make them heroes" Hatton said. "If they had heroic actions, great. If they're not, we'll show it. Roy Cohn is gay, and many people would say he's not a good person. This play shows that gay people come in every shape, size, color, religion and background. No human being is 100% good or bad."
Angels in America will run from February 15-25 in Corbett Theater.
DANCE 18
As the production's name suggest, Dance 18, gives NKU's dance majors and minors a chance to showcase their craft on stage. Highlighting an array of styles including ballet, tap, modern, jazz, and world dance, the show will feature the works of faculty and five guest choreographers.
One of these choreographers, Mercedes Ellington, is the descendant of jazz pianist and bandleader Duke Ellington.
Tracey Bonner, NKU's dance coordinator, began to bring the project together over a year ago.
"It's crazy level organization, because I'm the only dance faculty member," she said."I'm coordinating all these different rehearsals happening in different places, at different times, with different people."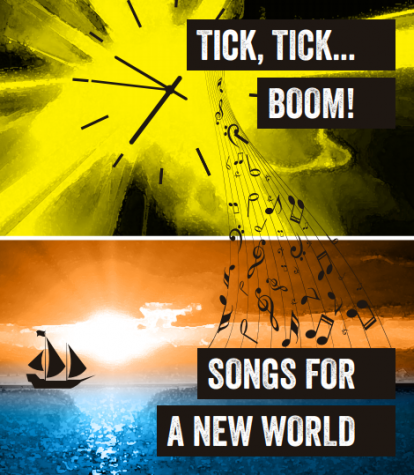 In total, about 45 performers will be involved with Dance 18. That's not including the stage manager, an assistant stage manager and the rest of the 15 members of the backstage crew.
"Our dance program is growing exponentially," Bonner said. "Every year, our program gets better, but this year I'm really seeing it, like, skyrocket. "
Four years ago, when Bonner began her tenure, there were only six dance majors. Now, there are thirty. The department hasn't just grown in size. She says that interest and diversity has greatly increased since beginning her job.
Whether you're into tap, modern dance or ballet, she said, there is a place for you in the program.
Dance 18 will run from March 22-24 in Corbett Theater.
TICK, TICK…BOOM! // SONGS FROM A NEW WORLD
On the heels of Dance 18 are a pair of musicals. The former, Tick Tick…Boom!, is the autobiographical account of Rent playwright Jonathan Larson's rise to acclaim. Set in the early nineties, it's a story about self-discovery and ambition written for those who've gotten lost in pursuit of a dream.
The latter, Songs from a New World, functions as a short story collection set to song.
Written and composed by Jason Robert Brown, the production transports its listeners to a variety of times and spaces. One minute, you'll root for a young boy's attempts to escape poverty through basketball. The next, you're standing on a ledge, 57 stories above Fifth Avenue.
The two plays, directed by Jamey Strawn, run from April 3-8 in Strauss Theater.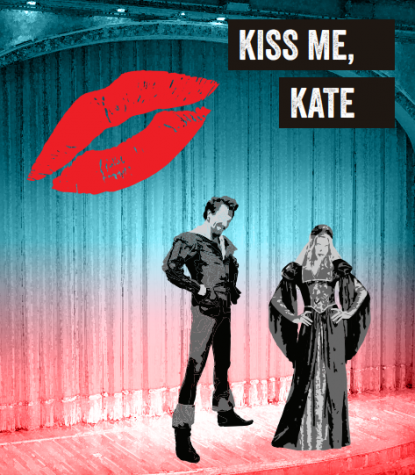 Kiss Me Kate
SOTA's last main stage performance of the season will be Kiss Me, Kate.
The curtain opens on Baltimore in the 1940s. In this hot summer, a troupe of actors put on the musical adaptation of Shakespeare's The Taming of the Shrew.
Director Corrie Delainey, assistant professor of theatre, says she was drawn to the piece because of her love of Shakespeare and Cole Porter. "Porter wrote the music and lyrics. His music is witty and you'll be leaving the show singing some of the tunes," Delainey said.
Kiss Me, Kate  tells the story of how a theatre company prepared to perform the The Taming of the Shrew, which follows a royal family going through a marriage predicament. The younger daughter, Bianca, is pursued by many men in the town, while her older sister Kate is not. Since Kate is not married, Bianca is not able to marry until Kate is married.
"If Shakespeare intimidates you," Delainey said, "[this show] shouldn't. For it's a smaller part of the bigger piece."
The 1940s were known as the Golden Age of Broadway, a period that produced big smash hits, lots of dancing and "lots of beautiful costumes," according to Delainey who said getting costumes for the show has been interesting.
"We have Elizabethan period costumes when they do the Shakespeare musicals, and we also have 1940s costumes," Delainey said. "We have 26 actors who are playing two parts in two whole time periods."
The show shines a light on what relationships looked like in Shakespeare's time and how they still affect us today. The contrast between how we view marriage roles and the stereotypical idea of marriage are also highlighted.
"It's a comedy; it's a musical. [There will be] lots of dancing, it's a fun night at the theater," she says.
The show will run through April 19 –  22 and then April 25 – 29. Tickets are available for purchase online at  $10 for students, $13 for seniors and $16 for adults.