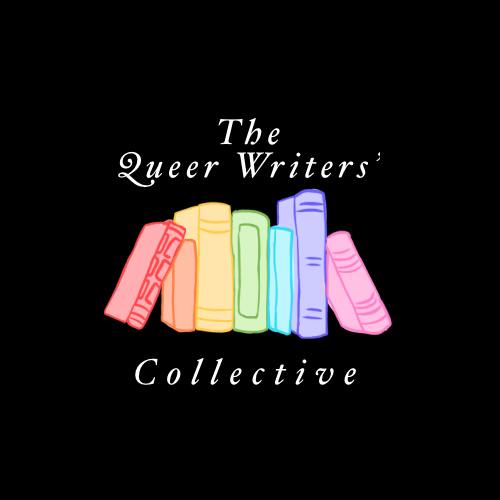 Stories and solidarity flourish in Queer Writers' Collective
Powerful gods reign over the land, relishing the bliss of a life unbothered by extraneous and vitriol presences—but not for long. A fall from grace finds the revered lineage reeling for survival and persecuted by mortals. 
That is the gist of a story Queer Writers' Collective President Kingsley Phillips has been working on.
"I tend to write from a place of queer characters… I always try to tell stories of oppression, because as a queer person, I am oppressed," Phillips said.
The newly formed Queer Writers' Collective is a student organization that welcomes people of LGBTQA+ identities to share and workshop their writing, connect with other people's work, and learn about queer authors and literature. Vice President El Goebel stressed that people of any writing experience or interests are welcomed. 
"The Queer Writers' Collective firmly falls within the vision of the LGBTQA+ Student Initiatives office with its mission to use each meeting to explore queerness through writing and creative expression. Each student brings a different perspective and offers a new way to understand the LGBTQA+ experience," said LaVette Burnette, director of LGBTQA+ Student Initiatives and advisor to the club. 
Writing is a compelling outlet to explore personal and vulnerable topics of identity because of its private, experimental and constructive nature. A writing project can be pursued, left to fallow, returned to and polished in a fluid fashion that answers only to the master of the project, making it apt for articulating feelings unconditionally. 
"You can say deep feelings without being in the room with other people," Goebel said, playfully calling the externalization of these deep-seated feelings in writing "coward's vulnerability," since they're materializing in a zone of safety and discretion. 
People are encouraged to share their writing projects with fellow members at the Queer Writers' Collective. Some of the club's meetings are designated as writing workshops where people can share their work, listen to feedback and then respond to the feedback with questions or explanations—a process meant to be friendly and vitalizing. Writers are even encouraged to request targeted feedback that meets writers where they are at technically and creatively. 
Goebel said that workshopping in such a safespace is one of the most rewarding parts of writing for them, bringing in new ideas, refining products and enlivening them with newfound spirit. 
Phillips mentioned that the vulnerability of exposing the work they create to scrutiny is a little intimidating, but that the process is productive and well-intentioned.
"This one project, I've been working on for two years in a vacuum with no feedback, so I was really nervous that it was going to be awful and no one would like it. I got a lot of critiques, but it wasn't like, 'oh, this is a bad story, and I don't like it,'" Phillips said. 
Members create writing in a diverse pool of styles. Goebel has an affinity for trying as many styles of writing as they can get their hands on, from poetry to screenwriting. Phillips takes a fantastical approach, conjuring new worlds to be the backdrop for their longform stories. Phillips is hoping to see the series of stories they are working on now all the way through to conclusion. 
Some meetings take a focused topical approach, discussing topics like developing characters or world building. Others take on current themes tied to the question of how identity influences one's writing, with meetings highlighting black queer poetry in honor of Black History Month and queer romance poetry for Valentine's Day. 
"It's a space to just exist as a queer person and as a queer writer," Goebel said.
The Queer Writers' Collective meets on Tuesdays at 12:30 p.m. in SU 324.