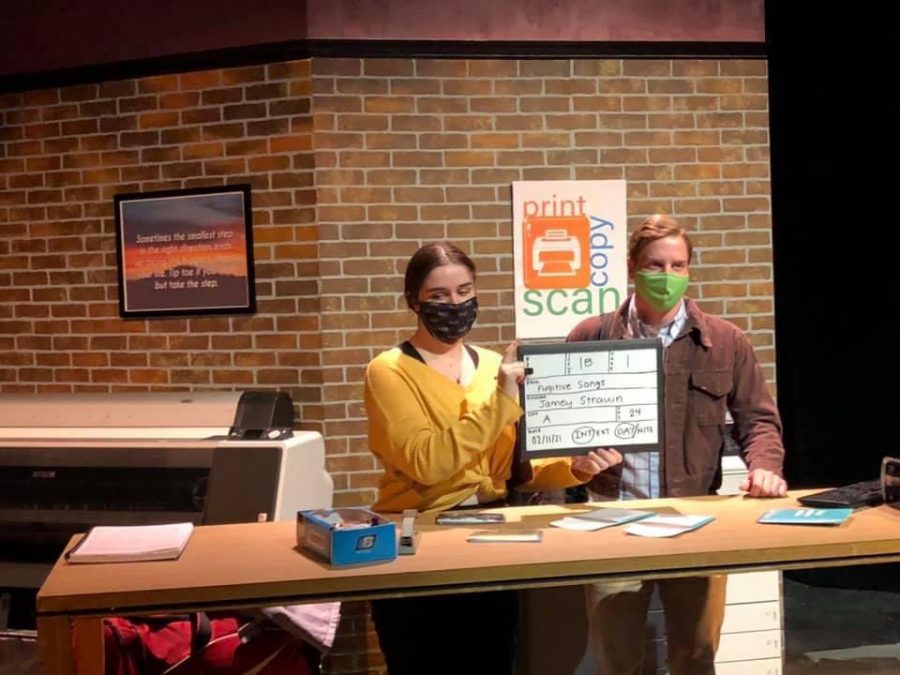 A conversation with senior BFA major Jackson Hurt
Senior theatre BFA major Jackson Hurt didn't always want to be a performer, but he said there was a moment on stage during his first show that made him realize he was at home. When he entered college, he declared his major as electronic media broadcasting major but quickly changed to theatre during his first semester.
"After I changed my major to theatre, I kind of went full on into the world of it, you know, auditioning everywhere I could, learning everything I could, taking as many classes in different areas that I could," Hurt said.
Last March, Hurt had six shows lined up until the end of the year, but the pandemic had other plans. One role in particular that Hurt was looking forward to was as Jack Kelly in a production of Newsies at Cincinnati Landmark Productions. Rehearsals were canceled the day before they were set to begin.
"By now I'm at peace with it, but at first it was pretty detrimental to have such an iconic role canceled," Hurt said.
Despite the cancellation of productions, Hurt said he immediately tried to make the most of his time by working on self-tapes, and picking up more hours at work.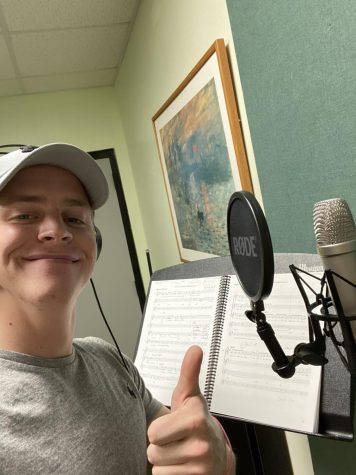 "I'm not the one to sit back and let time pass. I definitely try to be proactive and productive at all times," Hurt said.
Hurt said he also tried to utilize his time by searching for new creative outlets, such as TikTok.
"I actually went a little viral on TikTok early in quarantine. I was up to 21,000 followers or something," Hurt said.
Hurt was still able to find theatre opportunities last summer. One project, in particular, was Sticks and Stones, a fundraising production for Broadway Cares. Sticks and Stones is about David and the Bible from a modern perspective, Hurt said.
"I got to be in [Sticks and Stones] with Broadway stars and Broadway producers and Broadway writers," Hurt said.
When the fall semester started, Hurt said he was able to gain some new experience in the film world and learn how acting on camera is different from performing on a stage. Hurt also said that he is thankful that he has had the opportunity to gain experience in the film world because he believes being as versatile as possible is the most effective way to kickstart a career in the arts. 
As for the future of performing arts, Hurt said he knows that it will come back because the world needs theatre.
"When COVID shut everything down, what do people do? They turn to arts, they turn to the songs, they turn to music. The world needs art, so it's going to return."
After graduation, Hurt said he already has work lined up for this summer, playing the role of  the maniacal dentist in Stage Right Musical Theatre Company's production of Little Shop of Horrors.
"I'm thankful to have a job lined up after graduation because definitely graduating right now in a time of COVID—there's so much uncertainty still in the theatre world, in the art community, so to have something it makes me very, extremely grateful to companies for opening back up, but as well as you know just to be, as they say 'booked and blessed.'"