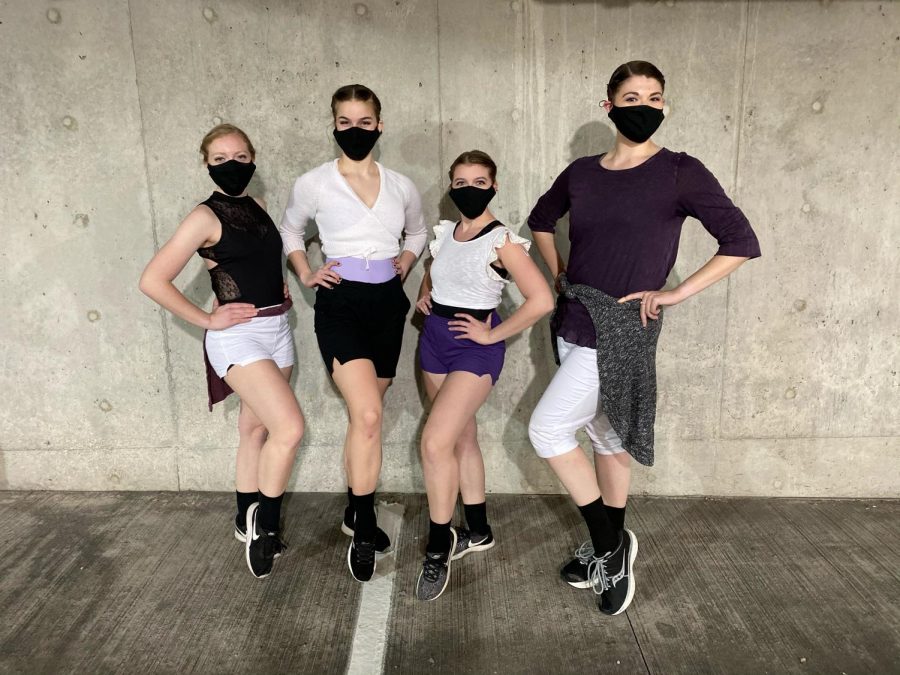 A conversation with freshman dance BFA Lindsey Dean
What is your year/major?
Freshman, dance BFA.
Did you work on any projects last summer or continue dancing at all? 
Last summer due to the pandemic, I was actually still teaching at The Dance Center in Independence, Kentucky. I was working with my boss and we were filming segments to send to the kids so they could keep dancing at home because at the time our studio was closed and we were preparing for our dance recital online. Of course, as a dancer, I am always working on improving my techniques, learning new skills, and even coming up with my own dances on my own time.
What has it been like beginning college during a pandemic?
I think groups are not my thing so going to a new school was very nerve-wracking because I had to make new things but coming in and knowing I was dancing kind of was a little stress reliever because I was like 'I'll be dancing, I'll be good it'd be in my safe zone,' but coming here, everybody is so awesome and so welcoming and my first class I was mess—I met a couple friends—it was just no stress like dance was awesome and everybody was just so welcoming.
What has been a positive aspect of 2020/2021 associated with being a dancer/dance major? 
This has been an interesting year for sure. I am happy that over this year I was able to continue to dance, whether it was through Zoom dance classes or dancing in a different setting, outside at a park, even in parking garages. I felt like people have been really creative and this has helped me to still feel connected to other dancers.
How do you think the pandemic has prepared you for dance or for after graduation?
It's helping me work on stamina and know when to push myself but also know when to lean back, so I'm not overworking so I do well every time we film. I feel like it will definitely help me outside of graduation.
Do you have any projects or dance classes planned this summer? 
I am going to continue to teach this summer at The Dance Center. I'll also be participating in the summer intensive at NKU. I'm also working with my sister on a series of music videos that she is producing this summer that will be circled around dances my friend and I are choreographing and performing.