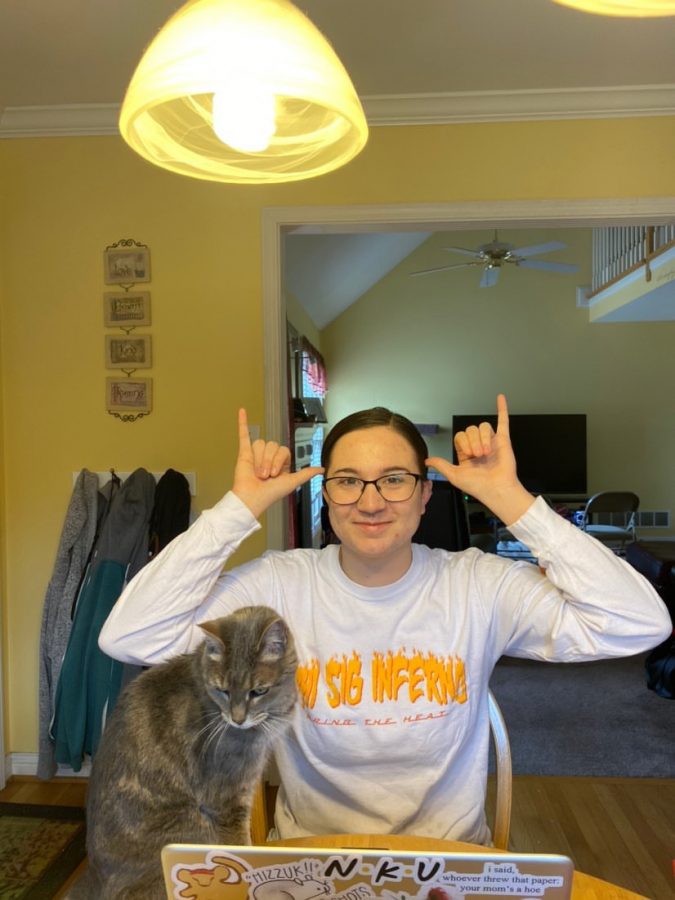 Combating isolation: Allison Weihe maintains friendships during quarantine
Junior psychology major Allison Weihe is thankful for her campus organizations
Junior psychology major Allison Weihe relies on interpersonal connections to help her cope with her mental health. Due to the pandemic, she's been unable to do that. 
Weihe misses being able to see her friends on campus or hangout with them easily. Now that campus is closed, Weihe has been living at her home with her parents in Louisville. 
She loves seeing her family, especially her brother who is going to college in the fall. However, Weihe misses having her own space, privacy and the ability to connect with her friends in person. 
Weihe serves as a student worker for the Office of Student Engagement and the President of the College Panhellenic Association in the Office of Fraternity and Sorority Life. When she was on campus, Weihe had designated areas in those offices to do her work; she saved her dorm room for relaxing.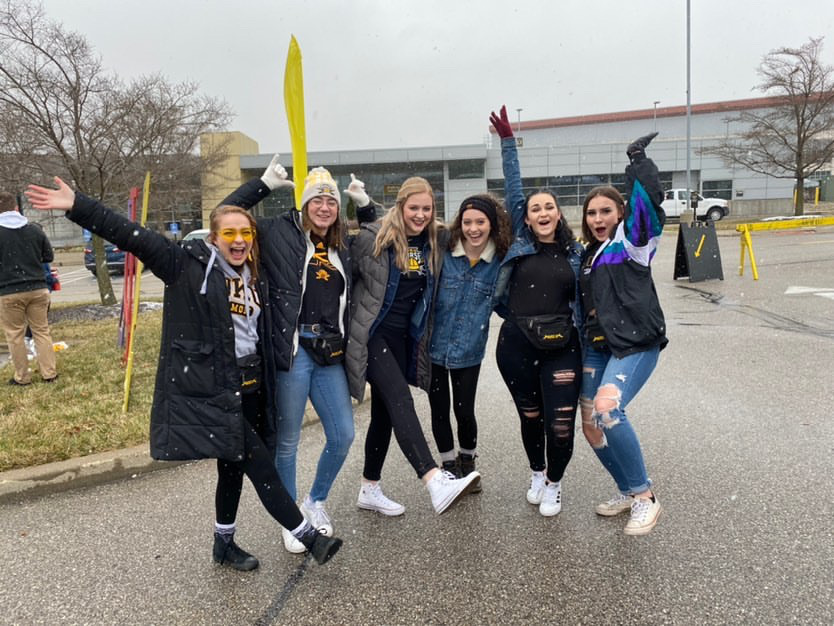 Now that she's living in a house with other people, Weihe doesn't have designated areas for herself. 
"I think it's affecting motivation and drive as far as wanting to do stuff because if I'm doing my homework on the same couch that I watch TV on, then I'm just gonna be like, 'I'm just gonna watch a movie instead,'" Weihe said. 
Weihe said the leaders and supervisors in her organizations have been supportive of the student workers by reaching out and checking on them. 
"I think a lot of what I've relied on and benefited from is just the organizations that I'm a part of have been very intentional about checking in with all their members," Weihe said. 
When she lived on campus, Weihe took care of herself and mental health by hanging out with her inner circle of friends. They would go out to eat, hangout or attend on-campus events. Now, Weihe is unable to do those things, but she said she still remains in contact with her friends as much as possible. 
The hardest aspect of the pandemic for Weihe is the uncertainty of the future. She said she struggles with not being able to have control over something, and this situation has caused her to be unable to fix anything. 
Weihe said she wonders how the pandemic will affect future semesters, including her applying to graduate school.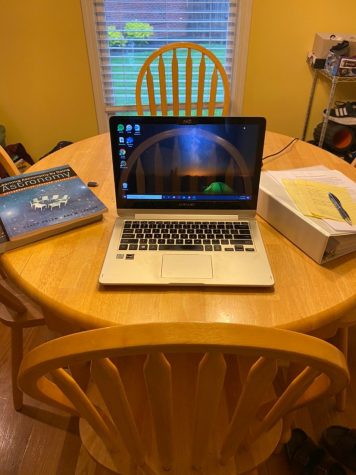 "I'm just thinking how is this going to affect the fall? How it's going to affect the specific things that I am supposed to do?" Weihe said. 
"I want to go into Student Affairs and higher education as a career and then that kind of field is taking a big hit as far as like, 'how necessary is this?'"
According to Weihe, this situation is sad because her generation has experienced so much over the last 20 years that nobody has ever had to deal with before. She said it makes her feel almost desensitized. 
Weihe said she's notorious for giving advice and not taking it—something she wants to work on—but she encourages other people to reach out to people if they need to talk. Everyone is going through this situation together, Weihe said.
"Even if they're not the ones texting you, you can start that conversation and then help out each other. Just try to combat that feeling of isolation and loneliness. As overwhelming as that may be, it's important to try to climb out of that," Weihe said.