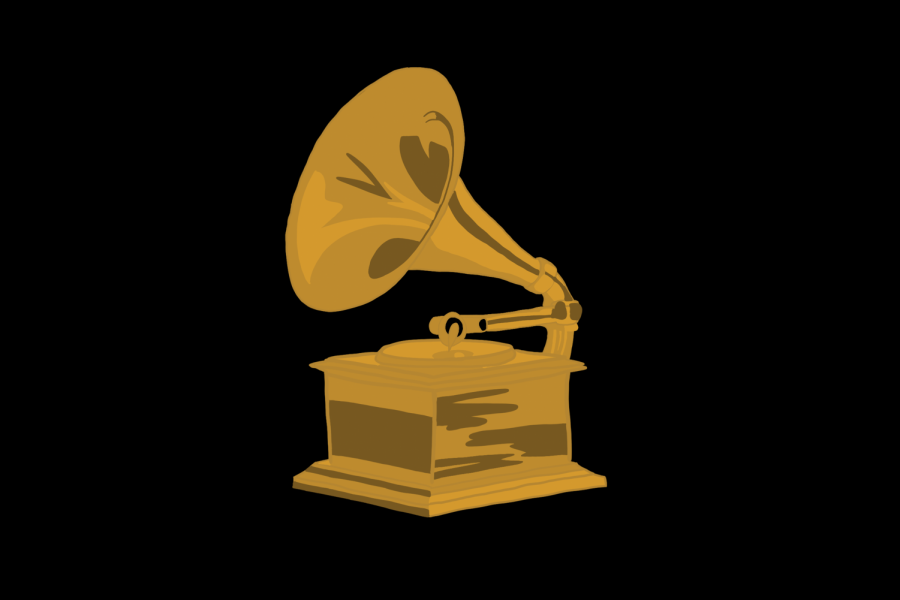 Two SOTA professors nominated for Grammys
Kurt Sander and Jason Vest will be a part of the 2020 Grammy Awards.
January 24, 2020
Two faculty members of NKU's School of the Arts will have their names read aloud on music's biggest night. Kurt Sander and Jason Vest both received Grammy nominations for their work on two different projects.
What began as a commission composed in one SOTA faculty member's office in the summer 2015 is now a Grammy-nominated choral performance. Sander, a professor of music theory and composition, was commissioned to create an English-language setting of the Russian Orthodox liturgy—the first of its kind.
The PaTRAM Institute Singers released the recording of "The Divine Liturgy of St. John Chrysostom" in 2019. Shortly after, the recording hit number one on Amazon's charts for best choral release. It was later selected by the Recording Academy as a nominee for Best Choral Performance.
Sander knew during the writing process that this piece was unlike others he'd composed. 
"I didn't feel tired at the end of the day. I felt energized because I thought what I was writing was something really unique," Sander said. 
That uniqueness is what motivates Sander as a composer—thinking about how the listener is going to perceive certain moments and musical passages. 
The Russian Orthodox liturgy contains 90 minutes of music. The goal of the composition was to give an experience of a live recording of the liturgy which includes parts that are usually sung by deacons and priests and not heard in recordings. To achieve such an organic sound, PaTRAM recorded in a Serbian monastery north of Chicago.
Sander believes if PaTRAM had recorded in a studio, it wouldn't have been as special of an experience. 
"We were singing it in an Orthodox church, surrounded by these icons—I thought it really lent a certain amount of sincerity in the recording," Sander said. 
Sander isn't the only NKU faculty member to be awarded with a Grammy nomination. Vest is part of Conspirare, a choral group based in Austin, TX. The group was nominated in the category of Best Choral Performance for their recording of "The Hope of Loving."
This is the group's ninth Grammy nomination, according to Vest, and the first he's been a part of. Vest said Conspirare focuses on performing music with a purpose. One of the last songs on the album encompasses the entirety of "The Hope of Loving's" message. 
"It says what keeps us alive, what allows us to endure—it is the hope of loving, of being loved," Vest said. "And that's generally the message of the album." 
Singing with Conspirare has given Vest another family, a group of artists with a unifying purpose to make a difference in the world through their art. Last year, Conspirare performed Jocelyn Hagen's "Songs for Muska," a collection of poems from Afghani women on the border with Pakistan.
"They would make these poems, but they would be basically beaten if anyone knew that they were writing poems," Vest said. "We were able to perform them and actually some of the poets were able to come from Afghanistan and be there."
While both PaTRAM and Conspirare's nominations are highlights for these NKU faculty, the live showing of the Grammy Awards won't include the category of Best Choral Performance. Sander has the opportunity to attend the awards in L.A. with his director, but Vest will be watching a livestream with some friends instead.
Both "The Divine Liturgy of St. John Chrysostom" and "The Hope of Loving" are available on all streaming platforms.