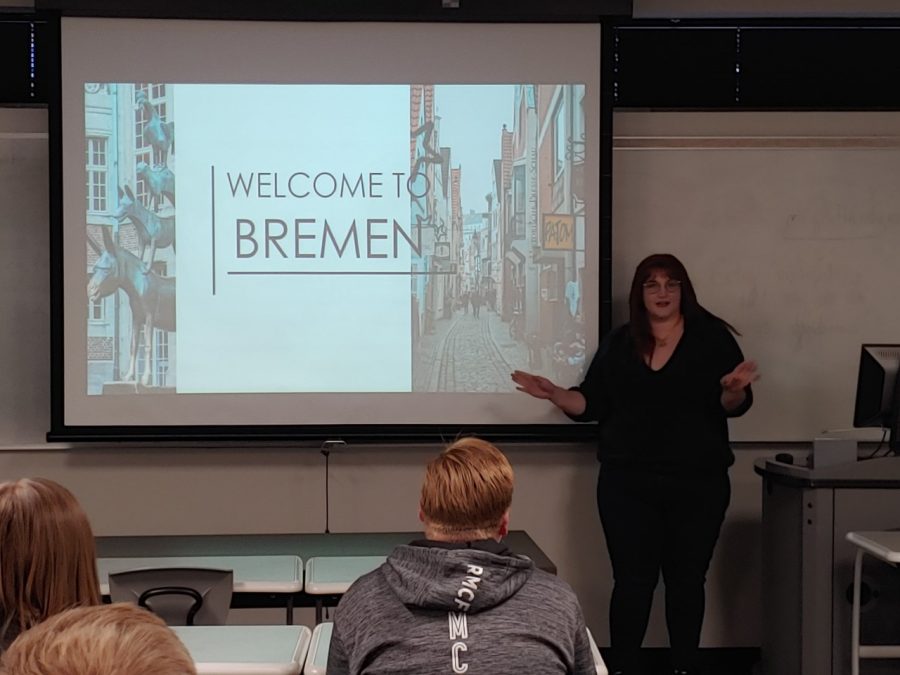 Immerse yourself in German with Deutschklub
Bonus: no experience required
January 22, 2020
Since 2007, NKU's German club—formally known as "Deutschklub"—has offered opportunities for involvement and immersion into German language and culture to both NKU and German communities in the area. The club doesn't limit membership to only people currently studying German, and the events they've offered in the past semester have reached a wider audience.
For those who frequent the Mathematics, Education and Psychology Center, Deutschklub's bake sale, known as the "Kuchenbasar," is a common sight. The club sells traditional German desserts as a way to get non-German students immersed in German culture by way of food and is Club President Adam Wiley's favorite event. 
The Kuchenbasar also includes descriptions of the items for sale, and all proceeds go toward the club's activities and donations to various organizations. Some are as close to home as the German Heritage Museum in Cincinnati while others are as far away as Germany, which Deutschklub donated to during the refugee crisis.
"Without [the Kuchenbasar], we couldn't do any of our donations or club activities that cost money. It's a way to get our name out there in the building," Wiley, sophomore German and history major, said. 
The Kuchenbasar is not the only event that involves food, as the club also hosts Kaffeestunde, a conversation hour where both students studying German and native German speakers share coffee and donuts while practicing German in a relaxed setting. 
"We wanted to provide our students with a chance to speak German where we didn't have our red pens out," Nancy Jentsch, senior German and Spanish lecturer, said. "Sometimes it's just conversations, sometimes it's games. We've done logic puzzles together, but it's also a way we've been able to get our German exchange students involved with our program."
The club also tries to get exchange students involved in other ways, such as allowing the students to give presentations on German culture, including where they're from in Germany. This past semester, the exchange students have also spoken about their New Year's traditions and high school experiences in Germany to give a first-hand account of their experiences with German culture.
"Germans who come to the United States find that the only vision people have here is Southern Germany, and if they're not from Southern Germany, they really try to emphasize that Germany is different," Jentsch said.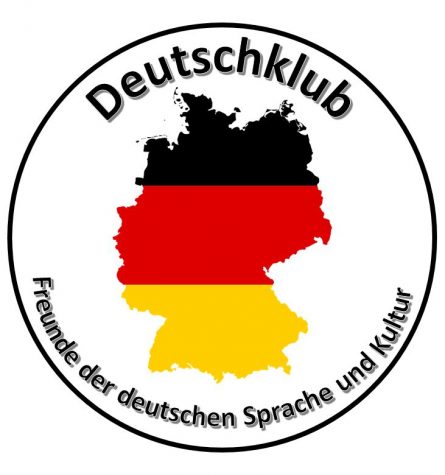 Deutschklub also tries to expand their activities for other people on campus and in the community to attend such as when they hosted Stefan Roloff's "Beyond the Wall" presentation about the Berlin Wall to commemorate the 30th anniversary of its fall. Hunter Hopperton, a political science major and secretary for Deutschklub, was glad to see how many people attended the presentation and to hear from Roloff about the effect the Berlin Wall had on his psyche and career. 
"It was fun to see everybody learn something interesting and have an educational event," Hopperton said. 
According to Hopperton, the German embassy also donated items such as T-shirts, Germany-related books, buttons and fanny packs for Deutschklub to hand out during the event. Wiley said he was glad to see the embassy supporting German organizations and events on college campuses. Attendance was not limited to just German majors or minors, as the historical aspect of the presentations this semester brought students and faculty from other departments as well. 
"I like having those big presentations because it gets people outside of German club and even people outside the German department interested. I know we got a lot of history people who came to those because a lot of them were history related, with the Berlin Wall or German immigration," Wiley said. 
Another regular German cultural event that the club hosts is Kinoabend, where they screen German movies to give attendees exposure to both native German speakers as well as German culture. Jentsch chooses the movies through a film archive in Boston that includes presentation rights, which has given her greater flexibility in the types of films they show.
"It's made me look beyond the really popular movies to movies that are a little bit different, and maybe people haven't seen before," Jentsch said.
Deutschklub strives to get involved in the German community, both local and abroad with their cultural events. Jentsch said that in addition to the Kinoabend and Kaffeestunde events, they have attended German plays and museums. During the fall, the club even showed a group of high school students from Germany, called a "Schulgruppe," around NKU as a form of cultural exchange. 
Deutschklub is free to join for all students.