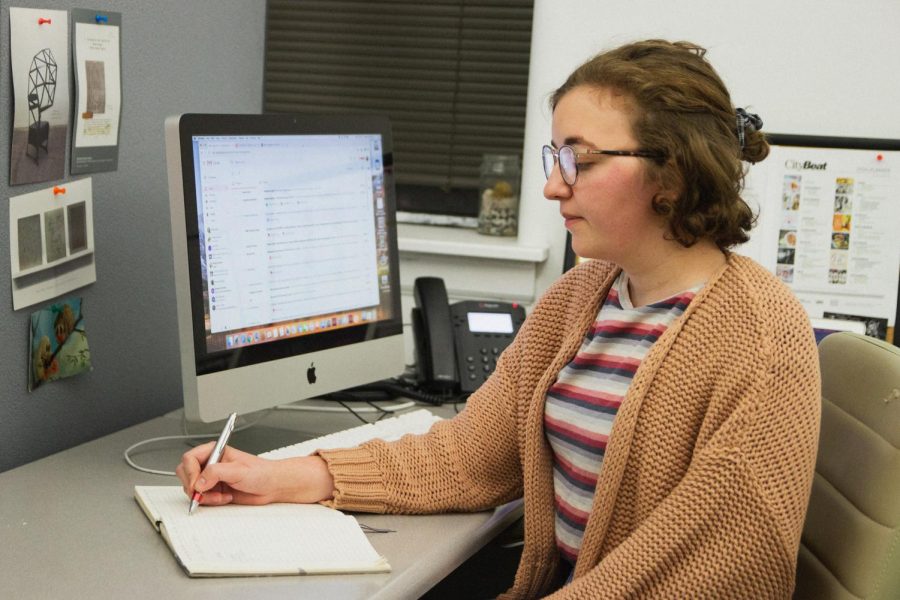 Covering a community: How an NKU alum shares stories
Northerner alum Mackenzie Manley loves telling people's stories
Mackenize Manley started at NKU undeclared. Her first semester, she took science courses and hated it; chemistry was not her strong suit. 
Eventually, she realized she had a passion for writing and wanted to pursue it more. A friend encouraged her to contribute to The Northerner, so she wrote a few articles and started passing out papers on Wednesdays. She liked writing and working for The Northerner so much that she decided to declare a major in journalism. 
"It kind of combined my interest in writing and my interest in learning people's stories," Manley said. 
Now, the former Northerner Editor-in-Chief works as the arts and culture editor for CityBeat, Cincinnati's alternative bi-weekly outlet. 
At CityBeat, Manley does it all. She accepts and rejects freelancer pitches, plans out stories for her section, fact checks and copy edits stories, collaborates with other editors and more. 
Manley interned for CityBeat her senior year of college. After interning, she freelanced for the publication and eventually landed a job when the former arts and culture editor retired. 
At The Northerner, Manley worked with staff members who were often younger than her. Now that she's at CityBeat, she often works with and interviews people who are older than her. She said she's learned to build her own confidence and prove to herself that she's capable.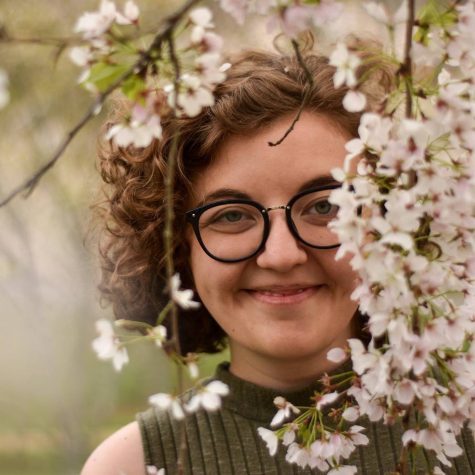 "It's this weird thing where it's like, I'm this 23-year-old and I have to make you take me seriously," Manley said. 
However, she understands that most people her age in the journalism industry don't have the flexibility to write what they want. She said she loves CityBeat because of the creative freedom she has to write unique, niche stories—like her article about The Independent Eye, a progressive underground Cincinnati newspaper published in the 1960s. 
Manley loves journalism because it allows her to talk to different people, hear their stories and share them with the community. She enjoys listening to what people are passionate about or what they're struggling with. She said whether it's a light entertainment story or an in-depth, serious story—all of them need coverage. 
"You have the job to try to tell the stories that need to be told," Manley said. "Because without those stories being told, what would people do?" 
What Manley remembers the most about The Northerner is the late nights she spent in the newsroom laying out the paper, deciding what stories to put in print and working with the rest of the editorial staff. She said The Northerner gave her experience with journalism ethics, adding that she spent many nights discussing with other editors the ethics of a certain story. 
She also remembers the tireless work the Northerner staff put in on a weekly basis, including some of the award-winning pieces they wrote—like her article with Sam Rosenstiel, who went on to be the next editor in chief, that exposed a music professor's history of sexual assault on campus using Title IX documents. 
Manley's advice for current journalism students is to stay in-touch with professors, internship advisors and other people who can help you in the future. At first, you'll receive rejections for pitches and jobs, Manley said, but it's important to keep trying. 
"You're cold pitching people that don't even know who you are," Manley said. "But you just have to keep going because eventually someone will say yes."