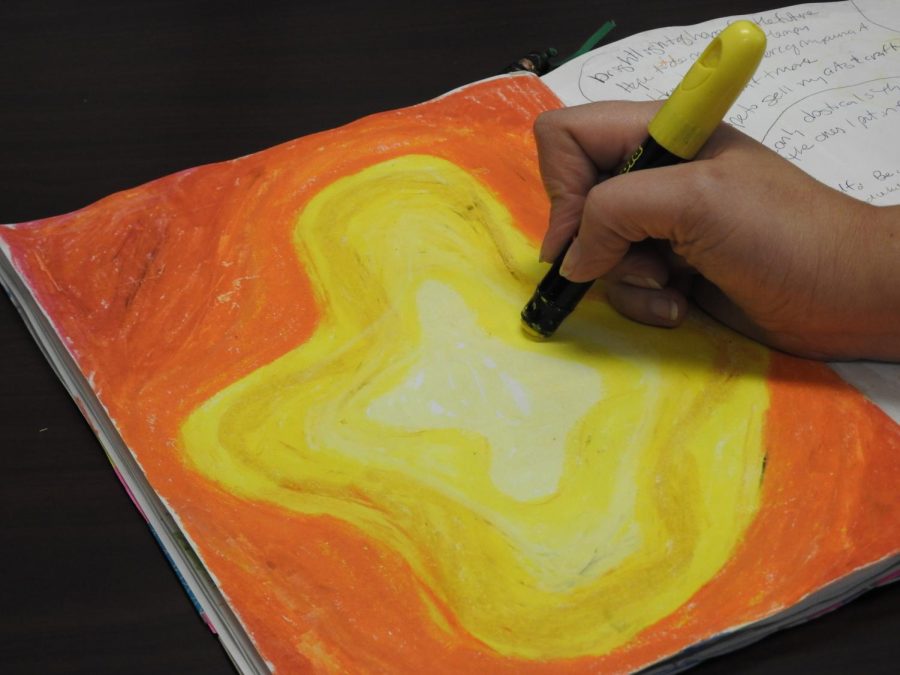 New pre-art therapy track in arts majors
Students follow their passion in new pre-art therapy track
October 30, 2019
The first time Emily Karrick walked into a counseling office, she felt uneasy. The sessions were emotionally draining and difficult. Karrick, senior in the pre-art therapy track at NKU, started going to counseling when she was 14.
"When I 'graduated' from therapy, I was happy to not have to go back ever again," Karrick said. "But [I] ended up continuing my healing a couple years later and I still am currently seeing the same therapist." 
Karrick also remembers that her counselor brought her chocolate milk and cookie cake when she completed her goals. She said that the strong relationship she had with her counselor completely changed her life and led her to pursue the field of therapy.
In 2015, NKU started a pre-art therapy track. Now, students interested in art therapy can major in psychology and minor in studio arts, or vice versa. NKU does not offer specific art therapy classes because the track is geared toward preparing them for graduate school by giving them the basic background information they will need for a masters in art therapy.
Kaylee Cortez, freshman in the pre-art therapy track, was also involved in counseling. Her experience in therapy and her interest in art combined and lead her to pursue art therapy.
"I felt it as my calling, this is something that I want to do, and I've always loved to do art," Cortez said. "I was blessed to have a really good Christian counselor, which I feel like there's a lack of, and that was kind of my calling that God gave me."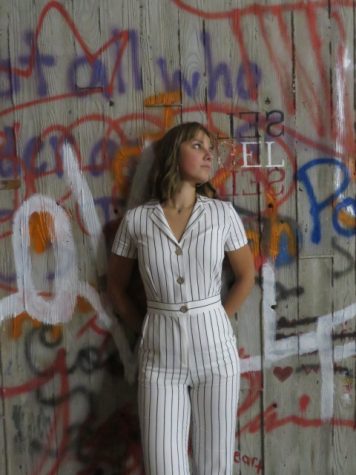 Kirsten Goldick, junior in the pre-art therapy track, said she loves making art and she knows she wants to help people, so art therapy is "the perfect fit." She was also introduced to art therapy while she was in counseling when she was younger.
"I felt like it was a lot better than trying to describe my scenario that I went through, or traumatic event I guess you could call it," Goldick said.
Goldick talked about her experience in her art classes pushing her to grow and to learn.
"I'm broadening my perspective of what art is," Goldick said. "I had a close-minded perspective of the arts."
Karrick is very passionate about art, and even talked about being a freelance artist in addition to being a counselor.
"It's always a challenge to want to further my work and push myself, that can feel kind of crushing sometimes … then other times I feel great about my work and feel like I'm making advancements," Karrick said.
While this is Cortez's first semester, she's already on track for a pre-art therapy focus, having taken several art classes already.
"The process of doing it is kind of relaxing," Cortez said. "I like how I'm learning but it's not stressful learning, it's soothing."
There are some circumstances where traditional therapy is not the best option, and this is where art therapy comes into play.
"I definitely think it's a better alternative to just speaking one on one," Goldick said. "When you have a mom and a dad that go through a divorce, you know the kid doesn't really know how to describe that with words. So, you have a child drawing a picture of two stick figures pulling the arms of a middle stick figure. You could interpret that to mean, 'I feel torn between which parent to choose.'"
Karrick said that sometimes people are not receptive to verbal processing, or trauma can lead to a person regressing to a childlike form of communication.
Goldick said that a good question to ask when determining if art therapy is a better option would be, 'Are they able to describe this scenario fully without breaking down in tears or fumbling upon words?'
Each student has a different plan for their future and different passions they want to pursue. The pre-art therapy track is a stepping stone to bigger and better things ahead. 
Goldick wants to travel somewhere out of state and wants to work with children. She also plans to get her doctorate after getting her undergrad degree.
Cortez wants to work with teenagers around the age of 13-18. Her plan is to get her master's in counseling or in art therapy.
Karrick is applying for the Bachelor of Fine Arts program in spatial arts. She plans to get a master's in clinical mental health counseling or art therapy. She also has a passion to work with kids, specifically those who have experienced trauma.
"I want to work with kids, mostly, that have experienced trauma and art is a really good way for children that don't have the vocabulary to kind of express themselves through it and kind of work through whatever they need to," Karrick said.
Karrick, Goldick and Cortez all have at least a few years left of school. But their hope is to someday help people to work through their trauma and to heal from it. Incorporating art into this is a way to combine their passion for counseling and helping others with their passion for art.