Esports club gives competitive gaming a proper home on campus
May 4, 2018
They have the drive and dedication of athletes. They train for countless hours, play in scrimmages and compete in intercollegiate tournaments. They dedicate their time and energy to their sport, pouring themselves into the competition.
And they're doing it while playing video games.
Electronic sports (aka esports) are growing at an exponential rate—so fast that more people worldwide are watching tournaments for games like League of Legends than the Super Bowl and the NBA Finals combined. Fans cheer for professional esports teams just as they would cheer for the Reds, and they purchase jerseys of their favorite player.
On the collegiate level, esports has seen this growth, too. NKU has its own club, which Ryan Guard founded two years ago.
Guard realized NKU had no groups for competitive gaming. They officially formed last year, bringing together disparate talented gamers on campus.
In their first season, they've seen great success.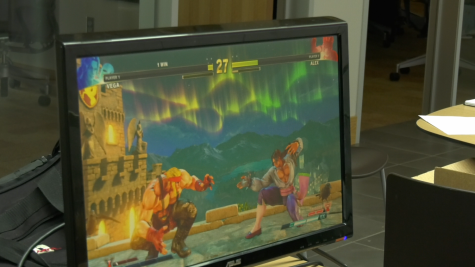 "We've got in the playoffs for our teams in Counter-Strike: Global Offensive and League of Legends, which is pretty good considering this is just the first real year of us starting to link up our community. Before that, our Hearthstone team almost made it in our first go – we were one win away from being in the playoffs," Guard said. "Overall, the building of this community has been excellent. It's kind of exploded in and of itself just by being esports, and people on campus are looking for it."
Guard also stated that everyone is welcome to play in the club regardless of skill level, and that the club is always looking for new members.
Kenton Wells, a second-year student at NKU, says that being in the esports community at NKU makes him feel a part of something—so far, it's the only school organization he is a part of. He plays the support role (which mainly consists of assisting teammates throughout the match) on NKU's League of Legends team.
"Throughout high school, I ran cross country and track, which is more of an individual sport, so I never played basketball or anything like that where it's really a team sport," Wells said. "So this is really my first sport where I have to work with a team rather than just focusing on myself."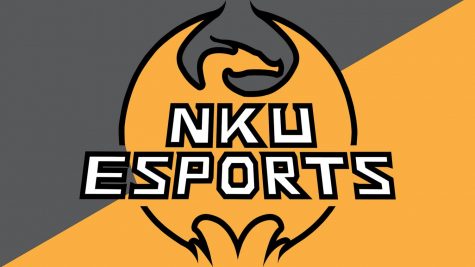 Wells said he was glad he had found out about the club, and it made him take the game more seriously than he had before he joined the team. He expressed how much more enjoyable playing with people he actually knew was in comparison to playing with people online.
"I've played online games for many years and played with people from around the world, but you're never gonna meet these people." he said. "It's just cool building a team and having the sense of community within this game."
Alexis Pulos, NKU professor and faculty member, joined the club in an advisory role because of his general interest in esports, which he stated is becoming massive at the collegiate level.
"The esports field is growing at such a rapid pace, and it's so easy to get into because anyone can play video games. Schools like Stanford, MIT, Michigan, Virginia, USC, and several other schools on the west coast are giving students from all around the world full ride scholarships just to come and play for their teams at their universities," Pulos said.
Pulos said that some cities, like Las Vegas, San Francisco, Indianapolis and Columbus, are building or have built dedicated sports arenas that are just for esports competitions.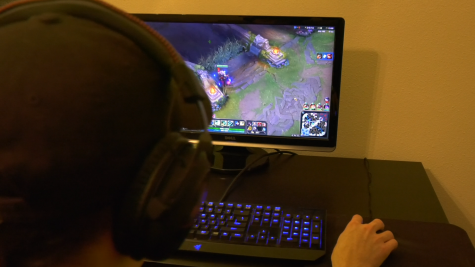 Most popular sports networks, like ESPN and Yahoo, now have reporters specifically for esports. ESPN, in particular, shows tournaments on their channel ESPN2. Sports executives and investors are getting involved, too. Take Robert Kraft, owner of the NFL's New England Patriots, who recently purchased his own esports team to compete in the popular title Overwatch.
Mark Cuban, famous Shark Tank entrepreneur and owner of the NBA's Dallas Mavericks, has invested $7 million into his own esports venture.
Pulos said he'd love to see NKU recognize esports as an actual sport through the athletic program rather than just as a club. Though he doesn't know where such a space would go on campus, it would at least give the club a central location.
"So if the League of Legends team wanted to practice, they could have a room with computers already set up to play," Pulos said. "It'd give the teams a spot that they could go to on campus so they wouldn't have to just sit at home… Even just scheduling one room in Griffin Hall can be a big hassle that is very expensive."
One Saturday every month, the esports club takes over Griffin Hall from the morning until the late hours of the night. The empty classrooms in Griffin become game rooms filled with consoles, monitors and PC rigs galore, as several students show up to play their favorite games in a social setting.
The atmosphere among the students during April's event was lively, even as the event reached one o'clock in the morning. Club leader Guard—wearing a shirt brandishing the logo of his favorite pro Overwatch team, the Houston Outlaws—could be seen playing a variety of games with event attendees.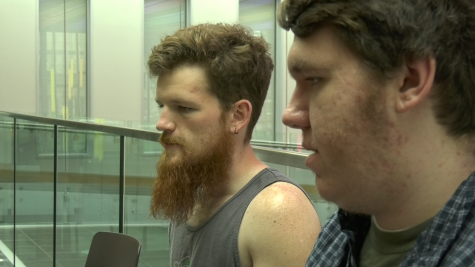 One of those attendees was Reece Wienandt, who is always working on improving his game.
"I think esports is the pursuit of perfection that you just can't fucking get. I've got clips of some amazing plays on Counter-Strike: Global Offensive, but I always think… 'But I could be faster!' It's always about improving."
Wienandt also expressed that the monthly event was enjoyable to him and many others who attended.
"This event is the best kind of socializing for people who play video games. I love it," Wienandt said. "And this club is a great network; I think it's perfect. It allows us all to enter in different kinds of tournaments that we wouldn't be able to coordinate by ourselves."
Club vice president Luke Spradlin thinks this monthly event is "incredible" for the club members and says anyone who is interested in video games should come try it out. He added that playing video games is more fun in person rather than online.
"It's way better to be laughing and having fun here than having some guy yell curse words at you over the Internet," Spradlin said.
Although the teams in the club are fiercely competitive, Spradlin says any esports player needs to remember one thing.
"No matter how intense competitive gaming can get, it's still supposed to be fun," Spradlin said.
NKU's esports club can be found on Discord, Twitter, or Facebook.