REVIEW: Lil Yachty – Lil Boat 2
March 22, 2018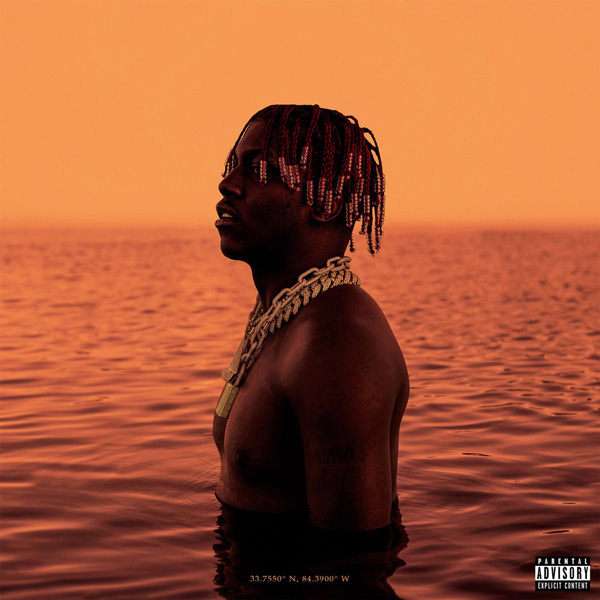 Dropping his sophomore album Lil Boat 2 on the anniversary of his debut project, Lil Boat, Atlanta's Lil Yachty hopes fans take to his new material better than they did his last album, Teenage Emotions. In an interview with Ebro Darden on Beats1, he discussed how he felt like he let fans down with the last album:
"When I first started making music two years ago I was rapping…Not like a lyrical rapper, but I was rapping on 808s and hard-hitting beats…That's what my fans knew me for," said the "Minnesota" rapper. The new album, described by Yachty himself as "basically like a time capsule but, like, updated." Since his first mixtape, he's revamped his sound. 
Lil Boat 2 includes features with Ugly God, Lil Pump, Quavo, Offset, 2 Chainz and NBA Youngboy, and that's not even the entire list. With this new effort, it's safe to say that Yachty's label, Quality Control, represents that rich, trap-Atlanta style that has gained popularity over the years.
Most songs feature catchy ad libs and onomatopoeia. On "BOOM," featuring Ugly God, there are about four bars where all Yachty is saying is "yuh." Which works—his target audience isn't focused on lyricism. Mostly, they care about how a song makes them feel.
The so-called "face of mumble rap," Yachty says he wants to show people that he can really spit, and tries to stay away from the melodic songs he released on his debut. But, let's be honest: he's not the best lyricist. It often feels like he's creating random words just so they can rhyme with his next line. In the song "BOOM!" he spits "that goes for any of you bitches (lil boat)/chopsticks (ooh), n****, get beat up in the mosh pits (yeah)." But, chopsticks literally had nothing to do with the song or that statement. The influence of Migos is apparent in this. 
Though he's often referred to as a "mumble rapper," I've never known Yatchy to mumble. He raps really fast and off-beat, which is prevalent in songs like "POP OUT," featuring Jban$2Turnt, and "NBAYOUNGBOAT," featuring NBA Youngboy. For most of the album, it seems like Yachty slowed down his pace when it came to rapping and his beats. In the words of Desus & Mero, he sounds very "claro," or easy to understand.
With numerous features from Quavo and Offset, it appears that Yatchy is becoming more of a Migos understudy than his own artist. It can't help but feel like since the experimentation of Teenage Emotions  flopped, he's trying to just do what he knows is popular and can get streams.  In "TALK TO ME NICE" Quavo says, "N****s love thots (whoo)/stir-fry, cookin' pots (stir-fry)," which could be a reference to his song "Stir-Fry," but at this point the line seems tired and recycled. Migos have figured out the formula to make a hit record and just continue to do that on every track and feature.  
While it's a nice album and is definitely something I can listen to on the daily to get lit, it lacks originality. It's the album I expected from Lil Yachty: All hype tracks, bragging about getting girls and having money. Not that I expect him to rap about trappin' or shooting people, I just wanted him to experiment more with his sound.
Overall, I enjoyed this album. Every song bangs and it's great to see the 20-year-old trying to find his sound and get comfortable with who he is as an artist. I just hope his past failures don't deter him from being his own person or from trying new things. I don't want Yatchy to get lost in the shuffle with all of these new rappers coming out trying to get clout.