Editor's Chat: Kevin Schultz
February 20, 2018
Editor's note: This feature is part of an ongoing series of profiles catching up with Northerner editorial alumni, in honor of NKU's 50th anniversary.
Tucked into a far cranny of Carew Tower, Cincinnati Magazine's offices are a shock of secondary color among its home building's weathering Art Deco architecture. Sinking into the lobby's tangerine sofa, you feel as if you've stepped into a livable infographic: the green rug at your feet could be mistaken for a patch of suburban lawn, and pieces of abstract decor recall backyard treehouses.
Wander through a few hallways, past cubicles and racks of The New Yorker's back issues, and you'll find Kevin Schultz's office: a tidy haven among mod interior design. Planned layouts for upcoming issues are cleanly pinned in a row above his computer, which plays an old Arcade Fire song at a low murmur. A Patti Smith book lies supine before bygone magazine editions on a bookshelf.
The former editor-in-chief of The Northerner (Schultz graduated in 2015) is still breaking the space in. He was an editorial intern in 2015 and returned to the magazine as an associate editor in August 2017. He currently oversees the publication's Frontline section—the newsier opening segment of each issue—and handles fact-checking, which means verifying nearly every sentence of text with a primary source.
As fate would have it, he also manages the same internship program that helped kick-start his career just three years ago. They've been at it for a few weeks, and Schultz says they're beginning to get comfortable with their new territory and pitching their own stories.
He enjoys much more structure in his current editorial position than he could in the world of newspapers. Before applying to Cincinnati Magazine, he churned out a body of freelance work for local outlets, later landing the selective Hearst Fellowship: a two-year program that sends its participants to work for two of the Hearst Corporation's top newspapers. He spent the first half of the program as a technology beat reporter for the San Francisco Chronicle and the second half writing pieces about education in Connecticut.
"Then, I could have started my day off interviewing students at a school or, like, going to the state capitol to cover the budget," he said. "Here, it's a little bit varied, where I could be going to interviews in the morning or just coming to work, but overall it's more structured."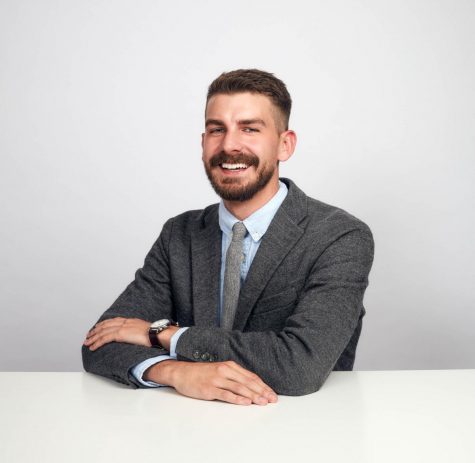 Editing and assigning stories keeps him at his desk for the better part of the workday. When he's not poring over Word documents, he's sitting down with the interns, helping them develop their own interests. Among this new crop are a budding photojournalist and a few writers that have already started work on profile stories.
On top of that, in the long-term, he's working on a few-thousand word feature story, a medium-length piece and a handful of smaller clips. In comparison to the rapid-fire pace of the Hearst Fellowship, which often required him to write 5-10 stories per day, the time and attention to detail he's able to spend on his work is a welcome change.
"I have everything up until August tentatively scheduled," he said. "I remember being at The Northerner weeks in advance, so being months ahead is kind of crazy."
The months are checked off on a wall-sized whiteboard behind his desk. Above the board, stapled packets map out future stories: there are specific types of stories called "rubrics," which appear in different incarnations each month to give the magazine a familiar uniformity. A 750-1,000 word piece always opens the issue, for example.
To come up with enough relevant content every month, Schultz says it's essential to make connections with key players in local scenes.
"You have to know [Cincinnati] really well, and you have to make connections so that you know what's going to happen ahead of time," he said. "Most places aren't just going to release stuff six months in advance, so my first few months here I was re-introducing myself to people."
It's Cincinnati Magazine's family atmosphere and locale that keeps Schultz in his native Greater Cincinnati area (he grew up in Alexandria), despite his well-traveled past as an intern. The city's growing culturally, and the magazine has a familial atmosphere among the staff. He has room to creatively experiment.
Since joining, he's the most proud of a criminal justice themed section of this month's issue. Filled with illustrations and photography that wouldn't feel out of place in a Wes Anderson film, it's impressive just to look at. Infographics made to look like case files separate stories, and there's a two-page spread arranged like a web of thumbtacks and yarn crisscrossing a detective's pinboard.
"Being able to tell stories that way is really cool," he said.
Norse Roots
It was an Honors class, Environmental Journalism to be exact, that brought Schultz to his first Northerner meeting. Walking with Schultz from the Honors house to Griffin Hall, the course's instructor—Matt Baker—asked what he planned to do with his Journalism degree.
He encouraged Schultz to start working for the school paper, where he developed an environmental science beat with the help of advisor Michele Day.
"I ended up taking something like nine or ten classes with her," Schultz said. "She was kind of like a mom to me. Like, 'you need to do this.'"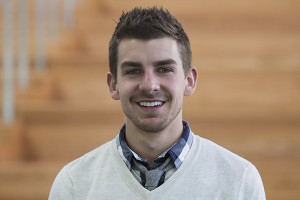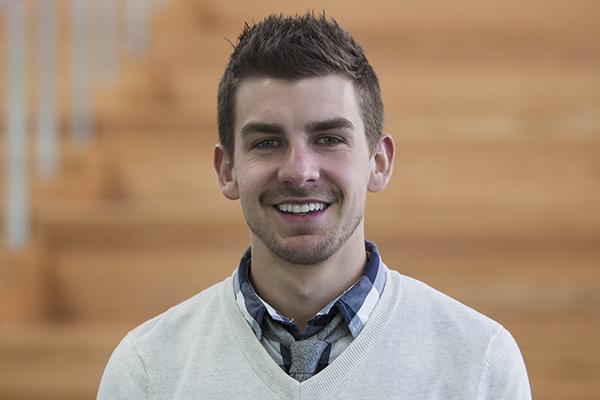 In his senior year, he developed a "Green Beat" blog, which focused on how NKU students and Cincinnatians interact with the environment. While producing this capstone project, Schultz explored the world of campus recycling, recapped local news outlets' environmental coverage and found out how many cleaning products used by faculty were considered "green" (95-98 percent).
It's essential for a student journalist to develop their own personal brand, he says, whether it's music writing or digital innovation. It's even more essential to join a student newspaper:
"Everyone kind of knows that the journalism industry is very competitive," Schultz said. "Even to get a job, you have to have internship experience or freelance experience. But even to get those, you have to have some other experience. It's an essential building block in getting your career started."
His advice to anyone starting out in the field: take on work and responsibility as soon as possible and seek out internships to diversify your portfolio.
A student well-suited for professional journalism, he says, is one that has a distinct personality and the clippings to back it up.