With INKUREKA, one student's dance studio thrives
February 7, 2018
A performing art that dates back nearly 9,000 years, dance is not only about art, but about expression, grace and symbolism. Throughout world history, dance has evolved into thousands of choreography movements curated by millions of people, all the way to the modern age. And, at Northern Kentucky University, Lauren Crawford continues this tradition.
In 2016, Crawford participated in the INKUREKA program, which resulted in a successful launch of a personal business within the dancing segment: a dance studio.
The NKU business program is aimed at start-up companies, which start off as a lifestyle business.
This program helps provide resources and expertise to NKU students, of any major or minor, as long as they have the foundation of a business idea with hopes to craft it into reality.
INKUREKA founder Rodney D'Souza said that students don't have to go through a strict application process to discuss their business ideas, as they do with the 12-week INKUBATOR program. Unlike it, this program is extended throughout the year.
"You just have to go to either to our website, or e-mail me or Zac Strobl (INKUREKA co-founder) and we can set up a consultation," D'Souza said. "You come in and tell us what you are planning to do and we will walk you through the different steps of starting a company."
For students who already have a business, the program works to connect them both to university and regional resources.
Crawford, owner and art director of Rapture Dance Company, had dreamed of becoming a dance instructor and mentor for children since she was 12 years old.
With the continuous help of INKUREKA throughout her last semester, Crawford was able to create a professional studio unique from other regional studios.  Through NKU's business program, she received guidance that became crucial for launching her new business.
"They helped me to create a budget: Rent, electricity bill, printing, Wi-Fi, computers, pens and pencils. Silly things as small as that, but also as big as 'Where would be the best place to have a studio located,'" Crawford said. "They've been very helpful and even after graduation everyone in the business department at NKU has been wonderful, and very supportive."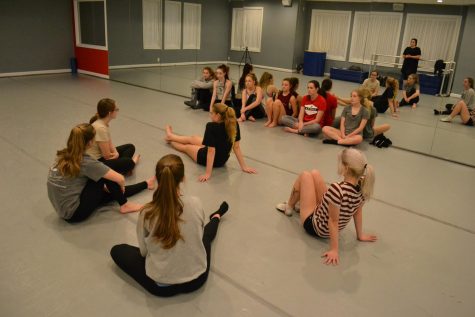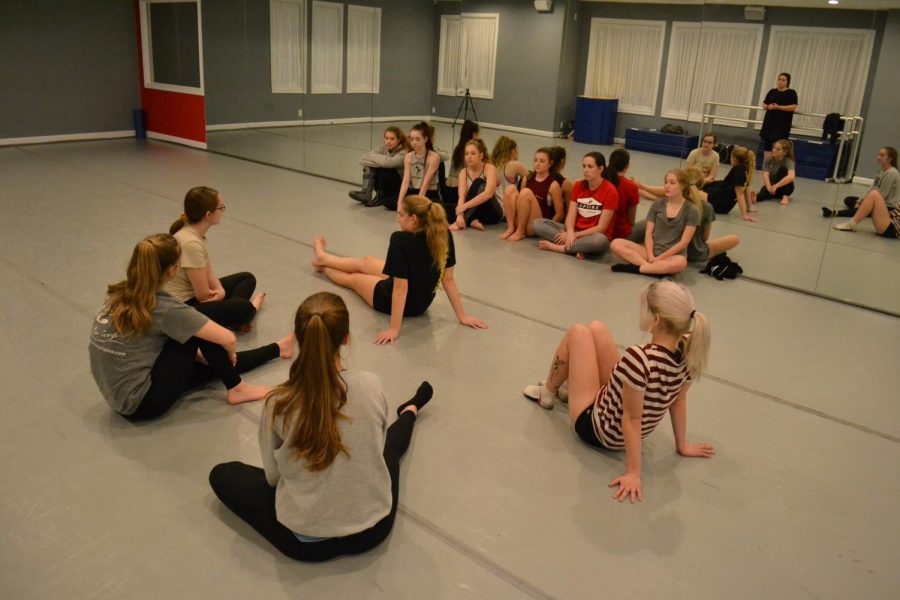 Rapture Dance Company has resilient sprung floors; most of the studios in the area don't have this feature. Sprung dance flooring absorbs and returns energy, which protects dancers from impact-induced injury, including joint and back pain.
In addition to the dance benefits, students in the studio have an opportunity to spend time together between classes.
"We have students get here sometimes two or three hours before their classes start," Crawford said. "They feel welcomed here."
As a result, Rapture Dance Studio grew and now offers over a dozen dance classes, 12 experienced instructors, and more than 50 students from ranging from age two to 70.
Contemporary, jazz, tap, hip-hop, ballet, and many other dance classes are distributed in between four levels of complexity and age compatibility.  
Dance instructor Kayla Woods, who teaches ballet to children age four to 18, said that she enjoys the hard-working and fun atmosphere in the studio; she was pleasantly surprised to learn that INKUREKA helped Crawford to open the studio.
"I'm sure that NKU would help anyone with anything," Woods said. "It's cool to see students who went to your school making small businesses and helping people to do what they love."
Madison Boberg, dancer and senior in Highlands high school, said that she likes the atmosphere in the studio and has an opportunity to go beyond just exercising.
"I like how close everyone is," Boberg said. "Since coming here, I've been able to use dance to express myself. It's been more of an artistic experience."
Rapture Dance Studio charges $60 a month for the first class and $30 for each additional one.
Multiple children from the same family get a 10% discount. All boys dance with a 50% discount of their monthly bill.