Korean Club: a symbiotic relationship
November 19, 2017
This time last year Adam Langsdale was studying abroad in South Korea. Langsdale, a senior marketing major, said he knew little to nothing about Korea before going, so he paid a couple visits to the Korean Language and Culture Club to get acclimated before his trip.
He decided to come back to NKU and begin studying the language alongside working at the study abroad office. Langsdale taking a class before getting involved in the Korean club.
"I basically went from not knowing anything about Korea to being the president of the Korean club in a very short amount of time," Langsdale said.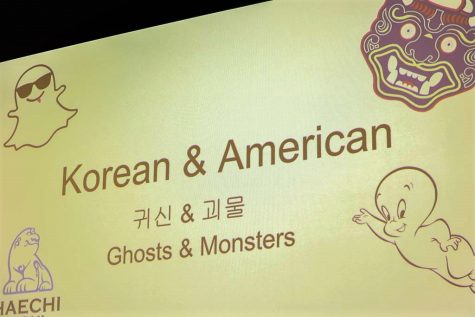 The club generally discusses Korean culture and language. The members are a mix of both American students interested in the country and Korean students looking to meet people and learn about American culture.
"I like doing research about Korean cultural topics," Langsdale said. "There are so many things you wouldn't think about that are different between the two cultures and I love learning the language."
Bo-Kyung Kirby, the club's faculty advisor, said the club started about five years ago. Three years ago the club stopped briefly after a few members graduated but it since then it has grown with over 40 students attending meetings at times.
"It was very quiet for about one year and then became popular again," Kirby said. "It's been very active the last two years. I'm very impressed with their passion."
Most of the club members join after attending her class. The club gives her students an opportunity to learn Korean outside of class and potentially meet tutors.
"Every Tuesday they have a Korean club meeting and every Thursday they have a tutor group and they get together," Kirby said.
In October, the club had a presentation on Chuseok, a Korean harvest festival akin to Thanksgiving. Later in the month they discussed the famous ghosts and monsters of both American and Korean culture.
"We've been doing a little more cultural topics than language just because right now the students are beginners and we want to teach more advanced topics but they don't know how to read the alphabet yet," Langsdale said.
Jae Seok Kang, Korean exchange student and Korean representative for the club, said he knew about the club before he came to NKU. Kang had a friend who was an exchange student at NKU who was able to connect him with the club before he arrived.
Kang also said that the club is valuable to Korean students who may not know the language or culture very well.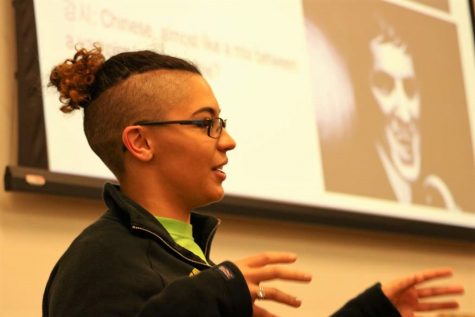 "When I came here my English was really really bad," Kang said. "It was very terrible so they helped me with writing and they gave me information about NKU and American culture."
Kang said it can be hard for Koreans coming to the U.S. because they don't understand the culture and they don't know the area, in addition, most students don't have cars because they're only in the country for a year at the most.
"Americans have cars and we don't because we just stay one year," Kang said. "Americans can help Koreans and Koreans can help them learn the language and share their culture."
Kang frequently assists Langsdale and the other club officers with their presentations while helping other students who might be struggling with their classes.
"Korean class is kind of fast, I've heard. A lot of students didn't follow the professor's focus so some students came to Korean club and learn a little more slowly," Kang said.
"The first time it is hard to teach about Korean because I'm not a Korean major. I don't know actual grammar so I usually search also. I know I speak that but it's hard to explain."
The Korean club primarily serves as a way for students with similar interests to connect and socialize, but it's also a place for both domestic and international students to learn about each other's language and culture.
"You get used to being around American students so you lose your fear of meeting students with a new language," Kirby said. "Of course they learn a lot of things like Korean drama and K-Pop music. But besides that they build actual friendship."