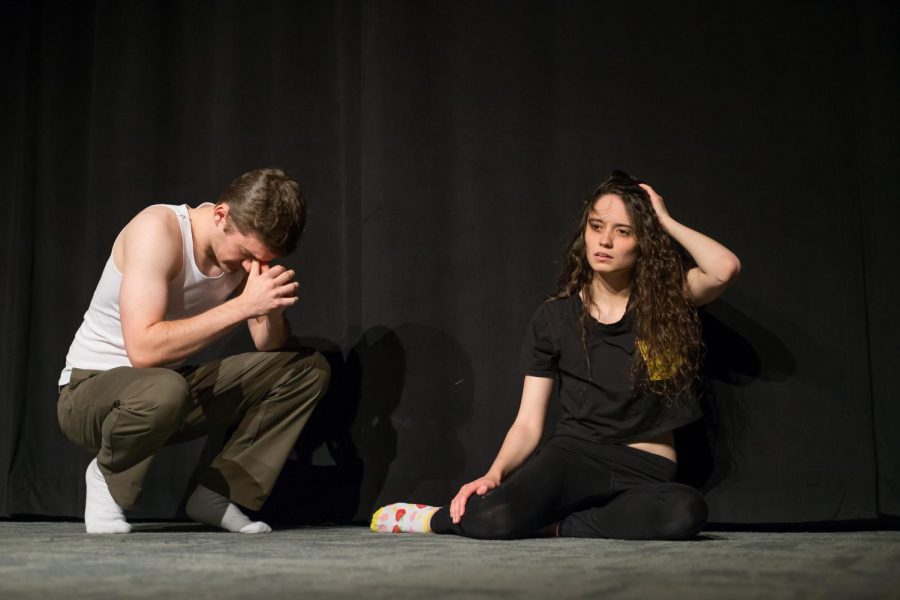 'Color of the Leaves': Student overcomes adversity through playwriting
November 7, 2017
When sophomore Isaiah Reaves first started writing "Color of the Leaves," he wrote out of hobby; he was completely blind to the impact it would eventually have on his readers.
"Color of the Leaves" took Reaves' writing in a different direction than his past shows: it brought him to a darker place mentally and emotionally. During his writing process, Reeves came to terms with his sexuality and overcame thoughts of suicide–both of these themes are present in the storyline.
It took four years of revision and editing for Reaves to get to the place where he felt comfortable sharing with the world. When Reaves trusted the piece enough, he posted an ad in an NKU Facebook group asking for a director for his show.
Enter junior theater major Farley Norman: the now director said he knew immediately after reading the script that he wanted to work on "Color of the Leaves." Norman quickly responded to Reaves and began talking about the show; a partnership was formed.
"His enthusiasm spoke volumes," Reaves said.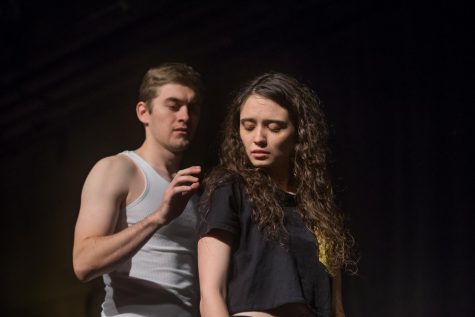 Norman was drawn toward the show's empowering and hopeful nature.  
At the time, Norman said a lot of negative things were happening in his life and reading the script "transferred that energy of hope to me."
Norman said he wants the audience to intimately connect with the characters.
The characters all stem from positive and negative areas of Reaves' life. He sees Sheila as the most similar to himself. Both Reaves and Norman said Brandi Botkin's portrayal of Sheila is realistic.
"These are very real characters; they're not sugar-coated," Farley said.
Botkin, a senior BFA acting major, first connected with the show eight months ago. At the beginning of the read-through process, she said she struggled with finding Sheila's voice and presence, but as she developed the character, Botkin found that she could relate things in her own life to the character.  
"Her struggles are clearly external, but there's so much going on internally," Botkin said. "I can relate because I have a lot going on in my head all the time and the way that she copes and zips it up and just does what she does is just very admirable."
"Color of the Leaves" pushes for its audience to be empowered and inspired by the characters within, according to Norman. He added that it's also politically relevant.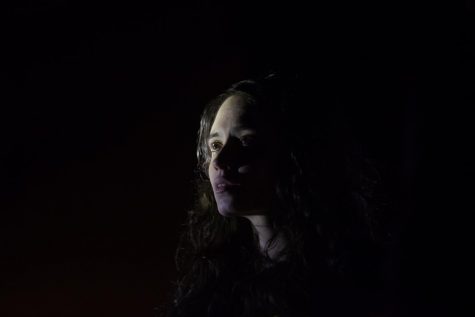 "In our lives, we all feel trapped or we feel like we need to escape at some point," Norman said. "I feel like the show really plays on those themes of wanting something better and knowing that there is something better."
Things right now are not perfect, Norman said. He said that as perspectives of society shift, things will improve (though he said he uses "improve" lightly).
"It's not that we need to improve the society itself, we need to improve the perspective of the society," Norman said.
Reaves only attends a few rehearsals and said he wonders what Norman will do, making the process have an element of surprise.  
"I want to experience it as an audience member," Reaves said.
The show will be performed in the Henry Konstantinow Theatre in the School of the Arts from Nov. 13-16. Reserve your spot in the theatre lobby on the second floor of the School of the Arts.