Voices from the shadows: NKU student immigrants call for humanity
February 21, 2017
Editor's note: To protect the privacy and security of undocumented individuals interviewed in this story, names and some identifying characteristics have been changed.

The day after President Donald Trump was elected, Leo Calderon looked around his office at Northern Kentucky University. Several pairs of worried eyes stared back at him.
"The students are scared," Calderon said. "They don't know what's going to happen to them."
Calderon, director of Latino Programs and Services, has been a leader for Latino students at NKU for 31 years. In his role, he counsels and guides college students who have come to the U.S. without documentation.
Many undocumented students say they have battled for equal opportunities because of their immigration status. And now, some say their security and future could be in jeopardy.
Trump's campaign hinged on restricting immigration and refugee entry into the U.S. He proposed a wall to the block the border of Mexico — across the very lines that many of the students Calderon knows crossed on their journey into the country.
Trump issued an executive order Jan. 27 denying resettlement in the U.S. for four months and immigration resettlement for three months by citizens in: Iran, Iraq, Libya, Somalia, Sudan, Syria, and Yemen on immigrant and nonimmigrant visas.
"The wall is not high on my list of concerns," Calderon said. "Families and students are seeking life and education here."
There are about 750,000 undocumented students seeking higher education in the U.S.  according to Calderon.
Trump's executive order was blocked by the Federal Appeals Court Feb. 9.
Undocumented children are only guaranteed an education in U.S. public schools through the age of 12.
Calderon said the only thing giving undocumented students a chance to pursue a degree is Deferred Action for Childhood Arrivals (DACA).
The immigration policy, which passed in 2012 under the Obama administration, allowed undocumented refugees and immigrants who entered the country as minors, to receive a renewable two-year period of deferred action from deportation and eligibility for a work permit.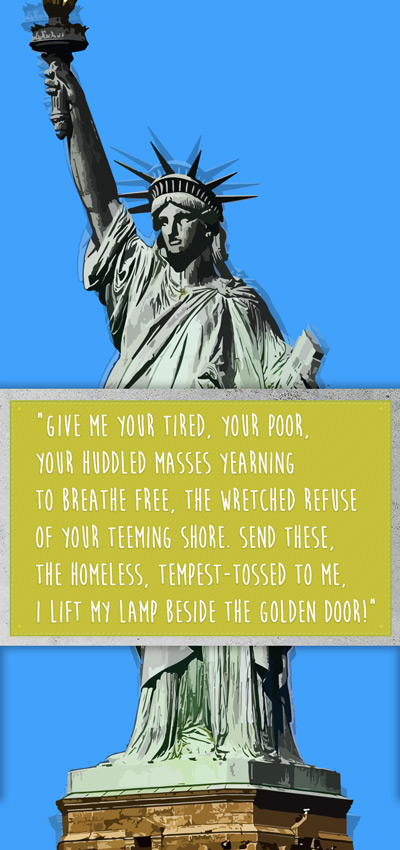 Calderon said DACA still has strict requirements. He said students pay $500 dollars to apply to DACA, but once approved they still cannot receive any financial aid for higher education.
Leyla Peña, coordinator of Latino Programs and Services, said DACA brought "students out of the shadows," but the executive order brought back feeling of uncertainty.
"They are going back into dark," Peña said. "They don't know who's going to be knocking at their door now."
Calderon said NKU offers the chapter League of United Latin American Citizens, which provides scholarships for undocumented students. The chapter was created to pair undocumented students with a mentor.
"These students need to be educated on how to become citizens in this country," Calderon said. "We need to raise awareness and build bridges to develop programs to raise money for these students."
Calderon said NKU partnered with the English Learner Foundation for students seeking help to learn English. Last year, nine students received scholarships through this program.
"A lot of these students just need to be educated on what's available for them," Calderon said.
Francois LeRoy, director of International Studies, said all universities around the country depend on international students to help with enrollment and tuition. He said the executive order is damaging to universities' ability to recruit international students.
LeRoy said more students are now choosing to go to Canada or Australia instead of the U.S. after Trump pushed his executive order.
"It undermines everything that we are doing, completely," LeRoy said. "It is contrary to our vision and our mission, it's damaging."
Calderon said immigrants or refugees are "caught in the middle" and have trouble finding a sense of belonging.
"Where do they belong?" Calderon said. "If they go back home they are judged and looked at as American after leaving, but when they come here they aren't accepted and called aliens."
Peña said using the words like "illegal" to describe someone's status is negative and detrimental to the immigrant population. She said those who refer to an undocumented immigrant as "illegal" do so because of a lack of education.
"There is this notion that no human being is illegal," Peña said. "They will use terms of what the majority is calling them."
Peña said most undocumented students don't know their status until they reach high school because they were brought into the U.S. at a young age.
"They go to school here and have their lives here, and then all of a sudden they are faced with this situation," Peña said.
LeRoy said his biggest fear is people feeling emboldened and empowered to spew hatred toward another person. He believes universities exist as a forum for the community, a place people can exchange ideas and views without fear of retribution.
"It has to be done in the spirit of tolerance and acceptance," LeRoy said. "Hatred could be the worst thing that could happen."

Finding hope and security: Give me your tired and your poor
Four walls.

One bath.
One stove.
And a family of two.
Pedro and his mother lived in a single room in Mexico City.
When he turned two, his father fled to the U.S. with only one visa; he was desperate to find employment to take care of his family.  
Following his footsteps, Pedro and his mother received their visas and crossed into the U.S. three years later.
Despite their visas expiring, Pedro's family stayed in the United States for a better quality of life and to continue Pedro's education.
He never saw himself as inferior to other students until high school. Pedro said he has always considered America "the land of opportunity."
"We all went to school together and did the Pledge of Allegiance together," Pedro said. "Weren't we all just the same?"
Throughout his childhood, Pedro was bullied and teased for his skin color.
Pedro said students and faculty at his school targeted him and said he would not be as successful as his peers. He remembered students in his class telling him he could only work low income jobs.
"I figured out I wasn't like my classmates," Pedro said.
"They were American … I was undocumented."
Pedro said his family never talked about their status from the fear of being harassed or forced to leave. He said he would hide his culture to fit in with his community.
"It was to survive," Pedro said. "I wanted to look like the others, to fit in."
In 2015, Pedro applied for DACA, and received a driver's license and a temporary social security card, which allowed him to both drive and apply to college.
"Without DACA, I don't know where I would be," Pedro said. "It's my chance to show how successful I can be."
For Pedro, NKU is an atmosphere of tolerance. He can speak up and feel just as validated as any other student.
"I was hushed for telling my story, but now it's time to be strong and share my hardships," Pedro said.

Escaping the Civil War: Give me your huddled masses
A day after Frederick was born, the first Civil War in Liberia broke out.
"My house was raided by the rebels," Frederick said.
"They were going to shoot anyone who didn't stand with them."
When Frederick was 3-years-old, his father fled to the U.S., two years before he and his family were able to escape. He said his father left Liberia to work and create a better life for himself, and he eventually remarried.
At five-years-old, Frederick and his family escaped to a refugee camp in on the Ivory Coast, waiting to come to the United States.
"I remember being very afraid," Frederick said. "I remember feeling horrified to leave what family was still there."
The now NKU junior recalls nightmares of being interrogated and interviewed with his mother and grandmother.
Frederick said he remembers a man and a woman continually asking him questions as he cried because he thought his family was in trouble.
"I've had nightmares since I can remember," Frederick said. "That's one thing that will haunt me forever."
Frederick remembers his mother and grandmother walking to the U.S. Embassy for several months until their application was approved.
Once in the U.S., Frederick's family took a road trip to find their new home.
"I'm not going to lie, when we reached Arizona I thought we had gone all the way back to Liberia," Frederick said. "I was so traumatized I couldn't get it out of my head."
Frederick said his family found a home in Pennsylvania. Shortly thereafter, they moved to Minnesota. He said living in Minnesota was the closest thing he had to Liberia because of the high African population.
"I didn't need to hide from anyone or be ashamed," Frederick said. "I was surrounded by a population of refugees like me."
Frederick said overcoming language barriers and stereotypes were difficult. He said speaking French is one thing he wishes he didn't forget how to do.
"No matter who we are or where we are coming from, we get teased tremendously," Frederick said. "I just lost certain parts of me."
After becoming a legal U.S. citizen, Frederick said he began to learn how America looks to other countries. He said America is seen as rich and "without hardships."
Frederick said America relies on immigrants and refugees; he refuses to stand for Trump's values and will continue sharing his story in hopes others follow.
"This is not the America that we all know in the world, the America we all talk about in other countries," Frederick said.

Seeking a healthy life: Yearning to breathe free
Maria could hear her infant sister struggling to breathe.
At 3-years-old, Maria already had a fear of losing her sister to asthma.
"All she needed was an inhaler," Maria said. "She just needed to breathe."
Maria's family struggled to find proper medical treatment in Mexico and began to panic.
Soon after, Maria's father lost his job and all hopes of supporting his family.  
After getting her infant sister stable, her father fled to the U.S. illegally, leaving the family behind. It took five years for her father to build enough income to secure a future for his wife and children.
"Not having him was hard," Maria said. "Most of the time we didn't know what was going to happen."
Maria said her sister's asthma came back quickly and started to become dangerous.
When she was 8-years-old, her father gave Maria and her mother another family's approved applications hoping to make it in time to save his youngest daughter's life.
"Things were getting very bad," Maria said. "My dad had no other option if we were going to make it … this is our lives he was saving."
Reaching American soil, Maria's younger sister received care that changed her family's lives forever.
A freshman, Maria recalls feeling no different than other children until she realized her immigration status. She said her parents told the family to keep things quiet so they wouldn't be deported.
"As a child, your parents want you to see things that are good for you," Maria said. "I honestly became afraid of losing my parents at that point."
Along with her parents, Maria said her second grade teacher was a constant source of support for her.
"She would always catch me speaking Spanish and stop me," Maria said. "She just wanted me to learn to not stand out, but I think she knew."
Maria's father pushed her to pursue a college degree at NKU. Maria said without the protection of DACA, she would not be able to have the career she hopes to.
Although some restrictions exist, Maria is thankful for DACA.
"Yes, DACA covers me as a student, but I will never be allowed to be a nurse without citizenship in most places," Maria said. "Is there anything I can do that other students do?"
She doesn't know what she would do without her father's grounding support.
"Because of him and my mother, my whole life I have asked myself, 'Could I ever do what they did for me?'" Maria said.
Maria said her 15-year-old sister has just recently learned she is an immigrant. She said it is hard for her to watch her sister struggle to know only faint memories of their culture.
"She doesn't know anything," Maria said. "We always remind her she is in America but was born in Mexico. I won't let her forget who she is … I can't."
Maria said she plans to fight and stand for her family and others who may be hiding and fearing the future. She said she was chosen to attend a conference to speak on behalf of undocumented students.
"We need good protesting," Maria said. "I want to show the good side of this so we can come to a better understanding with each other."

Risking a life to save a life: Send these, the tempest-tossed to me
Juan and his brother never thought they would get to see their mother again.
Taking a deep breath, Juan stopped and looked for words to say.
"Being separated from my mom … I forgot who she was," Juan said.  
Running from an abusive and alcoholic husband, Juan's mother took him and his infant brother and ran toward the U.S. border, determined to give her sons opportunities at a better life.
"She had enough one night and well … she was ready to go," Juan said.
Juan remembered making it halfway across the desert until the Coyotes, a group picking up refugees, helped them across the border.
"I remember getting as low as I could in the truck," Juan said. "People were piling on top of me."
A couple years later, Juan's mother went back to visit Mexico and was denied re-entry because the birthdate on her visa was incorrect. Juan said that was the last time he saw his mother for 10 years.
"My family couldn't afford to fix my mother's visa … so she had to stay," Juan said.
Soon after, Juan and his brother were adopted by the first woman to help his mother find a job in the U.S., someone his mother trusted.
"She was willing for someone else to have the title of our mom so we could have a better life and education," Juan said.
Growing up, Juan was expected to use English in school. Slowly, he began to lose grip on his Hispanic origin.
"I had a hard time keeping in touch with my mom because I could barely speak any Spanish," Juan said. "Imagine not being able to talk to the one person you need."
Juan said without DACA he would not be attending NKU.
He said DACA is a "secure blanket" for him to be a student regardless of his legal status.
"Without DACA, I want to crawl back in the shadows and hide," Juan said. "One wrong move and that could be it for me."
Juan and his brother were reunited with their mother for the first time in the fall of 2016.
"It was amazing to see who I am," Juan said. "I had the chance to go back before something bad happens."
He doesn't have a strong relationship with his father, so he didn't spend much time visiting him. He said his father has created a new family in Mexico.
"He didn't care anything for us when we were little," Juan said. "I feel now that we [Juan and his brother] are older we aren't as big of a burden to him anymore."
Juan said his mother continues to be his biggest motivator to keep pursuing his education and hopefully start a family himself. He said he hopes to stay in Cincinnati to work and repay his mother.
"She almost gave up her life for me," Juan said. "I want her to see that everything she did was worth it."

Learning to be me: I lift my lamp beside the golden door
Born and raised in the U.S., Rosa didn't understand the struggles her family faced being illegal immigrants.
"I never knew why my parents were so quiet," Rosa said. "I knew something was different about my family."
Rosa's family risked everything to give their children a better education and chance at a successful career. They crossed the border illegally in pursuit of their children's dreams.
"I only hear what they went through," Rosa said. "I consider myself lucky I was born after the fact."
Rosa grew up in California, and her family shared a living space with several other Latino families.
"It was a small space for a lot of people who needed a safe haven," Rosa said.
The NKU graduate assistant said she remembers inviting a friend over for the first time and feeling out of place in her own home.
Her friend looked at her sideways, she said, when she noticed Rosa and her family had shoes on inside their home. Rosa said the way her friend looked at the religious decor on the walls made her feel even more embarrassed and concerned.
"I got worried that she was scared of me and I didn't want that," Rosa said. "I wanted to be like everyone else."
Rosa's sister inspired her to combat the isolation she felt among her peers. She pressured Rosa to be proud of her Latina heritage.
"There was a point in time she made me feel guilty for being ashamed of my own culture," Rosa said."I was giving up who I was."
Rosa admitted feeling ashamed of her parents when they would speak Spanish around other families.
"It was awful," Rosa said. "I feel horrible now with how embarrassed I would get."
Despite her family's income, Rosa said she would beg her mom to take her shopping for clothes other students were wearing.
"Even though we couldn't afford it, she always gave it to me," Rosa said. "She wanted me happy."
Rosa noticed her family's immigration status when her older sister started applying to colleges. She became passionate to go to college after watching her sister get a full ride.
"She was undocumented," Rosa said. "Seeing her struggle to push through that made me upset."
Rosa said her family just received their visas last year, and she said they will continue to work with lawyers to become U.S. citizens.
When her family moved to Cincinnati, they were the only Latino family in the subdivision, but Rosa said being a minority is not something to fear anymore.
Rosa is working on her Master's degree in social work in the hopes to touch the lives of other families and communities.
"It makes me sad to watch students struggle to find themselves like I did," Rosa  said. "I want to be here for them."