WATCH: 'NKUnity' creates space to share perspective, promote inclusivity
February 2, 2017
Andrá Ward asked everyone in the student union ballroom to stand up, make a large circle and participate in an event called the "Diversity Walk."
During the walk, Ward asked students to step forward if they identified as any of the statements he made before pausing to notice the others that took a step; it was meant to serve as a reminder that they weren't alone, even if it may feel like it.
"What did you notice and how did you feel?" Ward asked.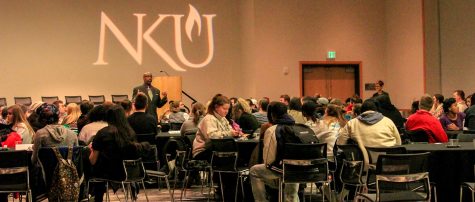 More than 200 students and faculty filled the ballroom for NKUnity. The Jan. 31 event was created to promote change on campus, and the surrounding community.
The 'Welcome White Week' flier, which was unauthorized and in response to 'Welcome Black Week,' sparked a demonstration. The moment, which happened last fall, is part of what brought NKUnity to be, according to Kristian Johnson, event coordinator.
RELATED: Student-led demonstration addresses racially-charged flier
"With the fliers, and then seeing the students kind of come together and request that our student government and university do something about it, and be proactive and not reactive," Johnson said. "That kind of came in the form of NKUnity."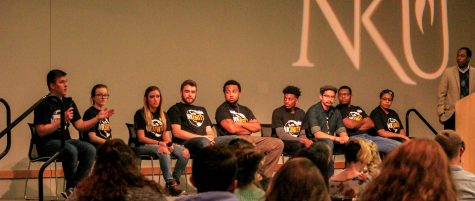 Getting different perspectives
Dr. David Childs introduced a panel of students who represented groups from across campus and asked them what barriers they've experienced while reaching for unity.
Branden Lindsey, a non-traditional student, encouraged understanding across different groups of people.
"Don't be insensitive; consider everybody," Lindsey said.
Chanelle Jones, a Chase Law student, said that most students within the law program are unaware of events happening outside of their program, making them feel separate.
"We have an entirely different institution, so to speak, on the campus," Jones said.
Child addressed the issue of creating unity in an increasingly divided world.
"How do we go about creating an atmosphere of unity on this campus with ideological differences?" Child said.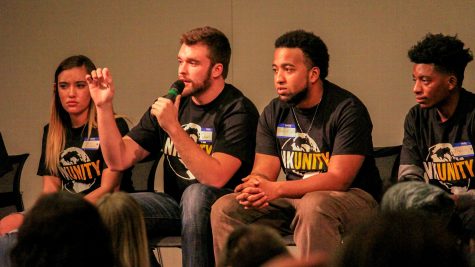 Will Weber, Student Government Association president, said there can be disagreement and unity.
"Reasonable people can disagree," Weber said.
Child believes that everyone is diverse in their own way, but that we have to be inclusive to make diversity impactful. He closed his panel with a final message to the audience.
"Don't just talk about [diversity]," Child said. "Be about it!"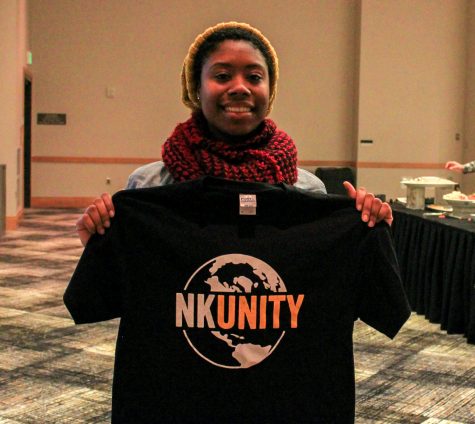 Embracing different "realities"
The night ended with one final activity from Ward and Dr. Kathleen Roberts. The groups for this event were determined as students signed in and were given a name tag with a colored dot. This color determined what table the attendees were to sit at, as well as what topic they were to discuss.
During this time students were put into "realities" that they had never experienced as they were asked to imagine what the other side might have to go through.
These specific categories were picked to help the groups to have discussions about their perspectives, or what it would look like to walk in the other's shoes.
Some realities discussed by the attendees were: city life vs. rural life, male vs. female, Greek vs. not Greek, residential vs. commuter, military vs. civilian, vegan/vegetarian vs. meat eaters, and English as a first language vs. English as a second language.
This activity prompted Ward to ask the audience if there were any "good" stereotypes about any particular race or ethnic background. The audience was hesitant to answer until one particular attendee said the stereotype that all Asians are smart.
"Just because it sounds positive to you, it could reflect poorly on others," Weber said. "It's really impactful to just kind of take a step back and think about what you're saying, and what exactly that implies and how somebody else is going to take it."
Iain Applebee, a committee member, said that while NKU has a long way to go to reach unity, progress is being made.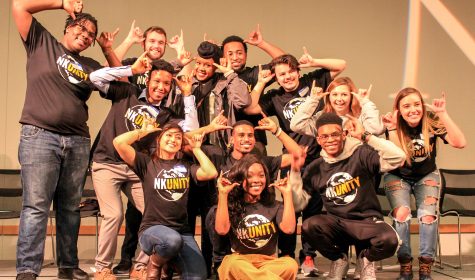 "I think that a lot of people were aware that we are not truly a united campus," Applebee said. "That we have a cafeteria system like that of "Mean Girls", but I think that today we at least began to sow the seeds of a future where we are truly united."
Weber hopes that this event will have a positive impact and be a model for other universities when it comes to inclusiveness.
Weber and Johnson agree that this event will cause a visible change on campus.
"I think that the change will take time, but I do feel personally that we will begin to see something happen immediately," Johnson said. "Unity — it starts with you, and if not you, then who?"