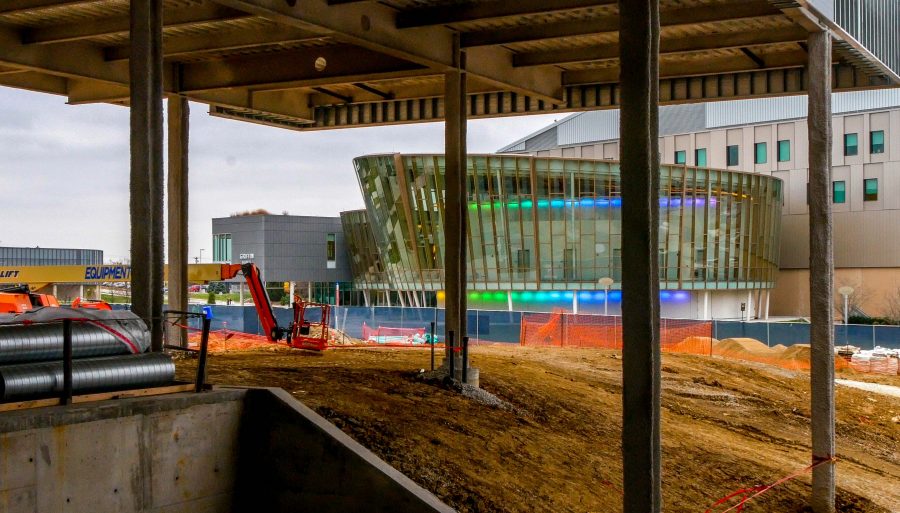 Alec Reynolds
Editor's Note: Because so many people are discovering Northern Kentucky University for the first time this week, we here at The Northerner (who, by the way, have covered every NKU basketball game this season and have sat alone in many postgame press conferences as the only external media outlet) felt obligated as your official NKU student media organization to introduce you to our wonderful campus.
With that in mind, I asked my good friend (and assistant arts and life editor) Nicole Browning to take you through the glorious and completely serious history of our wonderful institution. So when you are cheering on the Norse to certain victory Friday night, share these wonderful facts with your friends to impress them with your overwhelming knowledge about the official basketball university of the Commonwealth, Northern Kentucky University.
A formal letter to all Wildcats fans, Kentucky residents, non-Kentucky residents and anyone watching the NCAA Tournament:
If you are giving your bracket a puzzled look and rubbing your eyes, thinking the "N." in "N. Kentucky" may be some sort of typo, I am here to educate you.
Centuries Decades old, Northern Kentucky University has a rich history that may take me the whole two days until we roast UK to explain. I'll start with ten fast facts to give you a briefing on this legendary school with the 15-seeded basketball team:
Though only attending for two years, we like to remind everyone that a notable former student of NKU is actor George Clooney, because we have no other former students to brag about. [Editor's note: The NKU Alumni Association is currently looking for Nicole. I promise we won't tell them where you live.]
This year is the first year that NKU's basketball team is eligible for the Division I tournament; despite this, we have already made it to the NCAA Tournament and are a favorite to win [Editor's note: Alternative facts?] against UK in Indianapolis on Friday.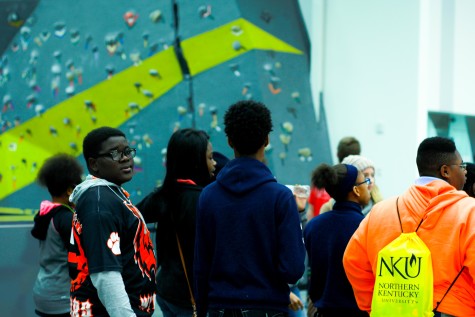 Another major bragging point, our Campus Recreation Center, was recently expanded on to become the largest in Kentucky. It is equipped with three workout areas, six basketball courts, two bouldering walls (one of which is in our swimming pool), three dance studios, two racquetball courts, an indoor track and at least three water fountains.
One of our larger buildings on campus, the Math Education and Psychology building, was a bit of a challenge in its early days. For some reason during construction, the crew didn't see the fact that there was a massive boulder in the way as a problem, so they built the building around the boulder. Because of this, there are two sides to the first floor, and to get to the other you have to walk up to the second floor and then back down. Innovation at its finest.
With one of our main goals being establishing smaller class sizes to give each student a personalized education, U.S. News states that NKU's student to faculty ratio as 19:1. Jake Wietmarschen, NKU student and tour guide, states that NKU's student to faculty ratio is "about 17:1." It's up to you to decide who you believe.
Despite the fact that everybody at NKU loved the new mascot design created last semester, Victor E. Viking's old head was restored while keeping the new body. Since then, USA Today ranked Victor number 1 out of the 68 teams in the NCAA Tournament.
Griffin Hall, home to the College of Informatics and one of our newer buildings on campus, is easily the coolest looking one. This can be confirmed based on the fact that we use it on every single brochure we produce. With its LEED certification, large digitorium and totally rad rainbow lights, it's obvious why people love it so much. Wietmarschen said that the screen in the digitorium is about the size of a jumbotron and has been used to broadcast many movies, including a project he did about Canadian bacon.
Our campus, while mainly for commuters, has six residential halls and one haunted former nursing home to accommodate students who want to live on-campus. Callahan Hall, while no longer catering to the elderly, is still rumored to have spirits roaming its halls. If you dare enter its elevator, prepare to endure a rickety, creaky ride, and don't anticipate arriving on your intended floor.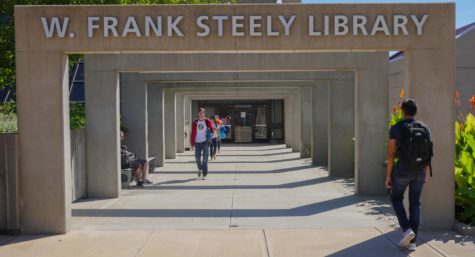 The W. Frank Steely Library, named after our first president, W. Frank Steely, has a massive sculpture of a hybrid dinosaur-Volkswagen creature. "Stegowagenvolkssaurus," once shared on Robert Downey Jr.'s Facebook page, actually contains the ashes of its creator inside.
Jeff Ruby has pledged to buy a steak dinner for all 15,000 NKU students should the Norse beat the Wildcats. Ruby estimates the cost will exceed $1 million. While the Norse are likely to win, don't bank on having your delicious medium-rare filet mignon Friday night — because the game likely won't end until midnight. You'll have to wait until Saturday. [Editor's note: How NKU students will cash in on Ruby's pledge is still unknown. Let's face it, if NKU wins, you probably won't be in any condition to get your steak on Saturday either.]