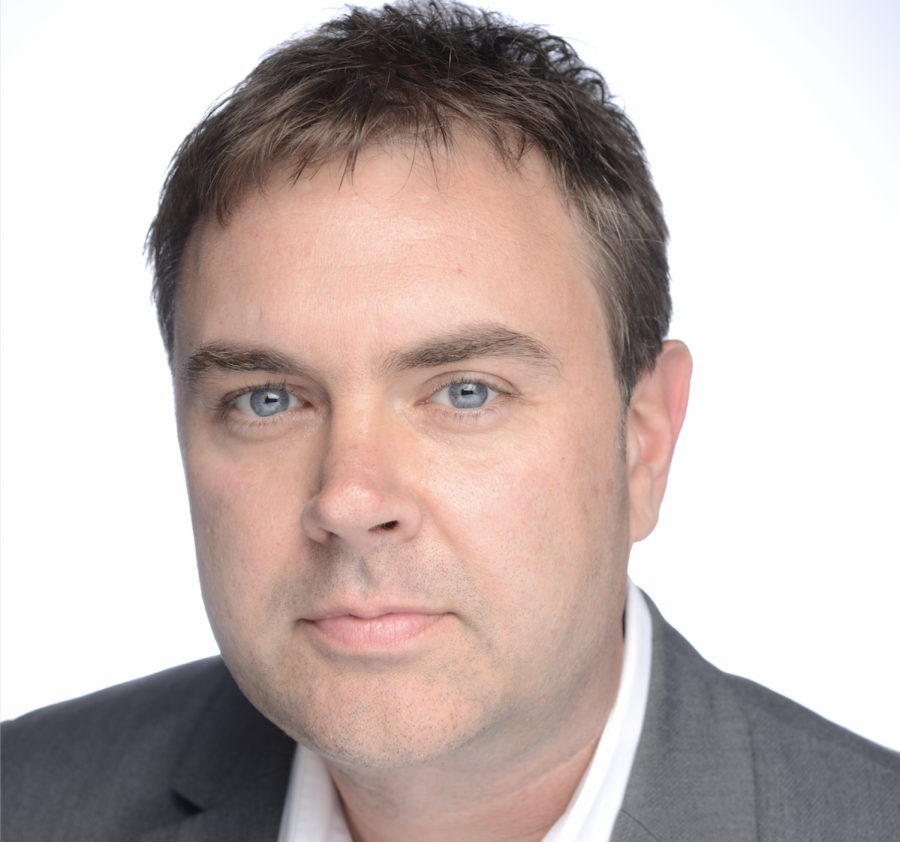 Provided by Brent Donaldson
When were you at The Northerner?
2003-2005.
When did you graduate? Major? 
2005, journalism.
What did you do at The Northerner?
News/features writer.
What has your career been like since graduating?
I began interning for Cincinnati Magazine during my last two years at NKU. In 2005, just before graduation, I accepted an assistant editor position at the magazine that I began in January of 2006. My time at CM was wonderful, and gave me the opportunity to dive deep into complex topics and meet a host of memorable characters. I left Cincinnati Magazine as associate editor in 2010 after being hired back at my alma mater as editor-in-chief of NKU's alumni magazine, then called Northern Magazine. I led a complete overhaul and redesign of the publication, including a rebranding/renaming from Northern Magazine to NKU Magazine. (Fun fact: The main reason I pushed to rename the magazine was because I was sick of everyone calling it The Northerner!) I also started the university's only official longform podcast, Ask NKU. In 2017, after years of budget cuts to Kentucky higher education under the disastrous leadership of Governor Matt Bevin, I left NKU. (Seriously, he's the worst. So happy for NKU and all of Kentucky that he's gone.)
What's your current job?
Today I'm a senior editor at Gardner Business Media, where I split my time between two media brands/magazines: Modern Machine Shop (which has been around for more than 90 years) and Additive Manufacturing Magazine. I travel around the world (sticking mostly to the U.S.) covering robotics, CNC machining, automation, and industrial 3D printing. It's super niche-y trade journalism but the work is compelling and challenging. I talk to a lot of very smart people. 
I also moonlight as co-host, producer and editor of a podcast for Ripley's Believe It or Not. The podcast, called the Ripley's Believe It or Notcast, features interviews with authorities on all things strange, bizarre and unusual: real-life vampires, a Catholic priest who performs exorcisms, stuntwomen, explorers, Japanese game show contestants…). I host it with another NKU alum and former staffer, Ryan Clark. You can find it anywhere you get your podcasts.
https://open.spotify.com/show/6dkLAmTzRhNFEId8saMmjT?si=MENjCrTkR9uyDi7deZDnEQ
How did The Northerner help you start your career?
When I went back to school in 2003, I knew I wanted to be a professional journalist. It was writing for The Northerner that gave me the discipline and chops I'd need to make that happen. It was also a great networking opportunity.
What's something you miss, or don't miss, about The Northerner?
My mentor and friend, Michele Day. I also dearly miss Mary Cupito, who helped critique/edit some of my stories.
If your industry is journalism, how is it similar to The Northerner?
Nearly every day I rely on skillsets that I practiced during my time at The Northerner: interviewing, distilling, shaping narrative, and storytelling. I deal with complex technical subjects, but it's all a waste of time if I don't tell a compelling story.
What is a piece of advice for current Northerner staff?
Our country needs intrepid journalists now more than ever. Be bold, be vigilant, find your voice and use it.
Twitter: @MMS_AM_Brent